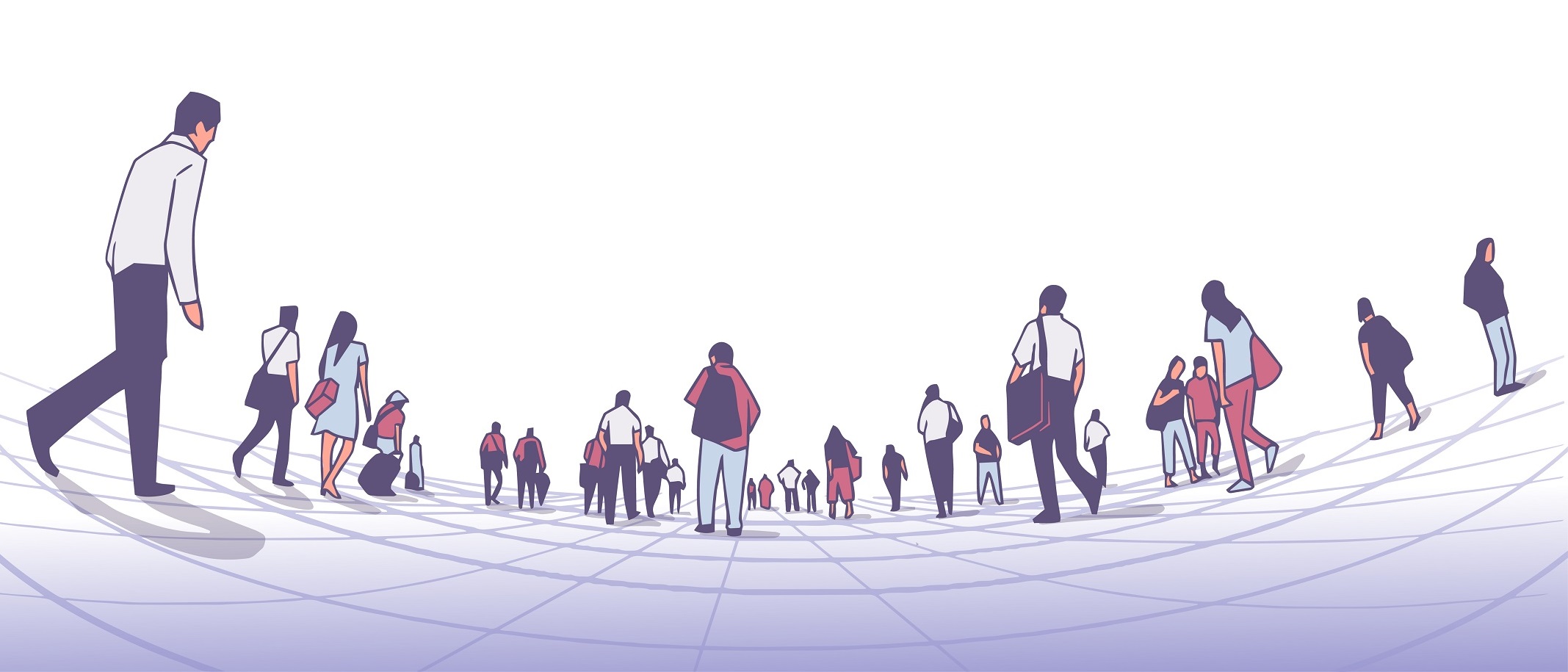 Hong Kong-Singapore travel bubble has one flight a day
The travel bubble for Hong Kong and Singapore could start with one daily flight between the two financial hubs, according to Hong Kong Secretary for Commerce and Economic Development Edward Yau. The number of dedicated flights under the agreement may change depending on the coronavirus situation in the cities, Yau said at a briefing Tuesday, without elaborating. The two governments are still working on the details of the plan, including the start date.
China continues to ban outbound and inbound tour groups
China will continue to suspend outbound and inbound group tours in a move aimed to prevent international travelers from bringing the coronavirus into the country. The decision was made due to the risk of a resurgence in COVID-19 cases across the country this winter, authorities said. Beijing says it will continue to suspend outbound group tours and ban travel agencies from allowing inbound tours.
Japan, China to restart mutual business travel later this month
Japan and China are expected to agree as early as this month on resuming travel by both short- and long-term businesspeople between the two countries, Japanese government sources said Tuesday. The nations are looking to revive their coronavirus pandemic-hit economies, the world's second and third largest, through a restart of two-way business travel.
Japan's Hoshino Resorts to open hotel in China next year
Hoshino Resorts said it plans to open a hotel property in a major sightseeing area of China's Zhejiang Province in the spring of 2021. "Hoshino Resorts KASUKE Tiantai" in the Mt. Tiantai area of eastern Zhejiang will be Hoshino Resorts' first resort in mainland China and the fourth outside Japan, according to the company's statement.
Fosun Tourism posts 49% decline in businesss volume
Fosun Tourism said its business volume for January-September this year dropped 49% to RMB 5,982.5 million. For the third quarter alone, resort operation volume recovered to 32.5% of last year's level. The company said the recovery timetable of Fosun Tourism's business worldwide remains uncertain due to COVID-19.
Louvre Hotels expands in Europe after acquiring ten "7 days premium" hotels
Despite the COVID-19 crisis, Europe's second-largest hotel group Louvre Hotels Group, a subsidiary of Jin Jiang International, continues to develop its network on the continent by taking over ten "7 Days Premium" hotels previously owned by its sister company Plateno. The ten "7 Days Premium" hotels that Louvre Hotels Group acquired were in two- and three-star segments. Ranging in size from 95 to 200 rooms, these hotels are located in Austria (Vienna, Salzburg, Ansfelden), Germany (Munich, Leipzig, Berlin), and Italy (Venice).
China's hotel industry first to show growth amid pandemic
The hotel industry in China is back in business, experiencing year-over-year revenue growth despite the negative economic impact of the worldwide pandemic that locked down most parts of the globe. Its three key metrics - occupancy, daily rates, and revenue per available room - were all up the week ending Oct 10 according to the latest STR Report, which included the Golden Week national holiday. Occupancy was up nearly 3%, daily rates up almost 10%, and revenue per room up more than 13%.
September softness dents Accor rebound, with China leading recovery
Accor's third-quarter revenue per available room fell 62.8% year over year, showing a marked improvement over the second-quarter drop of 88.2%, the company announced in an earnings release Thursday. Accor's third-quarter RevPAR in China was down 29.4% year over year, and for September RevPAR was down just 16.8%.
IHG hotel occupancy improves to 57% in China
InterContinental Hotels Group announced that its RevPAR was down 53.4% in the third quarter this year. Occupancy improved to 44% in Q3 from 25% in Q2. RevPAR in Greater China reduced 23.0% in Q3. Occupancy improved to 57%, having been 32% in Q2 and less than 10% in February. In Mainland China, RevPAR was down 32% in Tier 1 cities, whilst Tier 2-4 cities, which are more weighted to domestic and leisure demand, performed better with a decline of 12%.
Michelin Guide Shanghai 2020 selection unveiled
The Michelin Guide Shanghai 2020 with 130 establishments including a record 40 starred restaurants is unveiled in its fourth edition to the dining scene of China's largest city. The selection of the Michelin Guide Shanghai 2020 includes: 1 three stars restaurant, 8 two stars restaurants, 31 one star restaurants, 24 Bib Gourmands and 66 Michelin Plate restaurants
Alibaba Fliggy to launch upgraded flight passes on Nov 11
Alibaba's online travel unit Fliggy,is to launch an upgraded version of its "Fly At Will" flight passes product that offers consumers flights nationwide in attractive deals. The new product is to be released on October 21, the first day of the pre-sale of Tmall's annual Double 11 shopping festival. More than 1000 domestic flights of 11 Chinese aviation companies will be available on the platform
Alibaba gets 6.1% of Dufry after capital increase
Private equity group Advent International will have a stake of 11.4% and China's Alibaba 6.1% in Dufry after a capital increase that raised 820 million Swiss francs (USD 901 million), the Swiss duty free company said on Tuesday. Advent and Alibaba have agreed to a lock-up period of six months following the first day of trading of the new shares set for Oct 22, Dufry said.
Travel agency opens gym to diversify business amid COVID-19
Phoenix Tours, one of Taiwan's main travel agencies, opened a gym with the aim of seeking more sources of income to survive the COVID-19 pandemic, which has forced the suspension of most overseas tours and has placed a great financial burden on tour operators. If things go well, the travel agency might open more outlets in the future.
Cathay Pacific to cut 8,500 job posts in $284 million restructuring
Cathay Pacific will eliminate 8,500 job posts, with 5,900 staff made redundant, and one of its regional airlines will be shut down under a global USD 284 million restructuring to cope with the pandemic fallout, the company revealed on Wednesday. The airline said Cathay Dragon would "cease its operations with effect from today" and seek regulatory approval for the majority of the regional carrier's routes to be absorbed and operated by Cathay Pacific and budget sister unit HK Express.
Chinese low-cost carrier Spring soars amid COVID downturn
Chinese budget carrier Spring Airlines is leveraging its low-cost position to attract customers with cheap fares as the country's domestic aviation market recovers, pursuing an aggressive expansion strategy that could soon turn profitable. Domestic capacity at Shanghai-based Spring rose over 50% in September compared with a year earlier, while passenger traffic was up 47% and the airline's load factor neared 90% as it redirected planes from closed international markets. Spring's market share has doubled from 2% a year ago to 4%, according to broker Jefferies.
China's domestic air volume recovers to 98% of pre-pandemic level
China's aviation industry recorded a total flight time of 889,000 hours last month, up 2% month on month albeit still only at 87.8% of the level in the same period last year, according to the Civil Aviation Administration of China. The total passenger throughput in September was 47.94 million, 87.5% of last year's level. The number of passengers carried by domestic flights was 47.75 million, at 98% of last year's level.
China's largest carrier is back buying aircraft while selling bonds to fund its order
China Southern Airlines, operator of the country's biggest aircraft fleet, is back in the market buying new planes and engines, resuming its expansion mode after putting six months of an air travel slump behind it. China Southern Airlines is raising USD 2.37 billion through convertible bonds to buy 11 planes and engines.