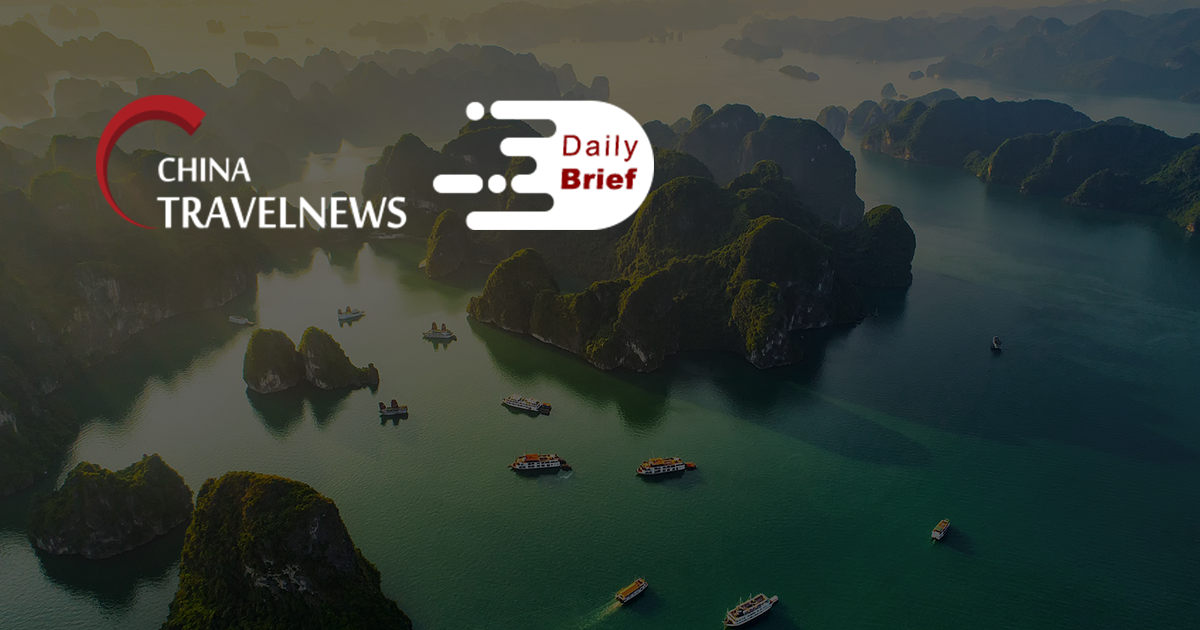 Singapore, China join forces to resume international travel
>> Singapore Foreign Minister Vivian Balakrishnan, who met his Chinese counterpart Wang Yi at Changi Airport on Tuesday (Oct 13) evening, said that both countries are working towards the safe resumption of international travel.
Thailand's special tourist visa plans implode hours before first arrivals
>> Thailand's "special tourist visas" has been scrapped, or postponed indefinitely, just hours before the first visitor arrivals were scheduled to land. And there won't be any refunds. The visa program was previously expected to attract the first 300 visitors from China. But due to delays in implementing "necessary" procedures the program is now closed.
Universal's Beijing park could compete with Shanghai Disneyland
>> Since Shanghai Disneyland's opening date of June 16, 2016, they have enjoyed being the only major player in town. But Disney's largest theme park rival Universal is not going to let Disney enjoy all of the Chinese theme park profits for themselves. Despite the pandemic, Universal Beijing Resort is still on track to open in May 2021. Universal has not specified the date yet, only the general time frame. With May fast approaching, an official opening date could be announced soon.
China drives flight volume recover in Asia Pacific
>> Flight volume continued to be down globally in September at 55% compared to 2019 levels, according to a Cirium report. Asia Pacific has recovered scheduled passenger flights to just over 70% of the flights scheduled over the same period in 2019. The region continued to lead all others in the pace of recovery, with most of the recovery being driven by China. China Southern Airlines had the best performance achieving over 80% flight volume YoY.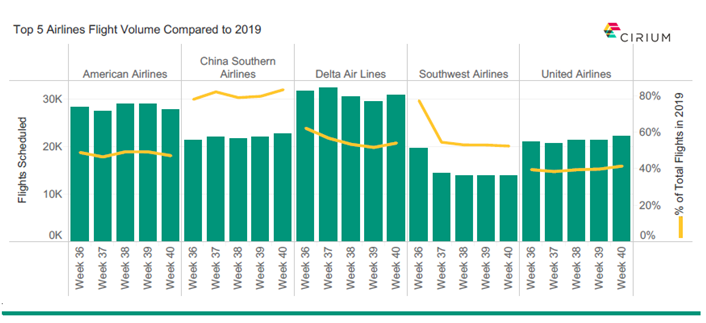 Manchester United centers in China to be called "Theatre of Dreams"
>> Manchester United have announced the name of its new entertainment centers across China. The sites will be known as "Theatre of Dreams". The entertainment complexes are being built in Beijing, Shanghai, Shenyang and Changsha. Theatre of Dreams in Beijing is near completion. The centers will feature a number of state-of-the-art activities and attractions, including an interactive journey through Manchester United's 142-year history.
Tech innovation drives hotel distribution recovery
>> TravelDaily China will host a webinar on October 22 to showcase how hotels and online companies in China respond to the brave new world post-pandemic. Loretta Chan, Vice President of Hotel Solutions, Connectivity, DerbySoft, will be featured as the main speaker. Join us to explore the best practices in China's hotel and travel space.
China using blockchain power to boost post-Covid 19 tourism
>> The Chinese island province of Hainan wants to use a blockchain technology-powered "points" program to boost tourism to the region. The project will operate alongside a recent project that will see Hainan create the nation's first blockchain free trade zone. The new solution allows travelers to share their health code information in less than two minutes.