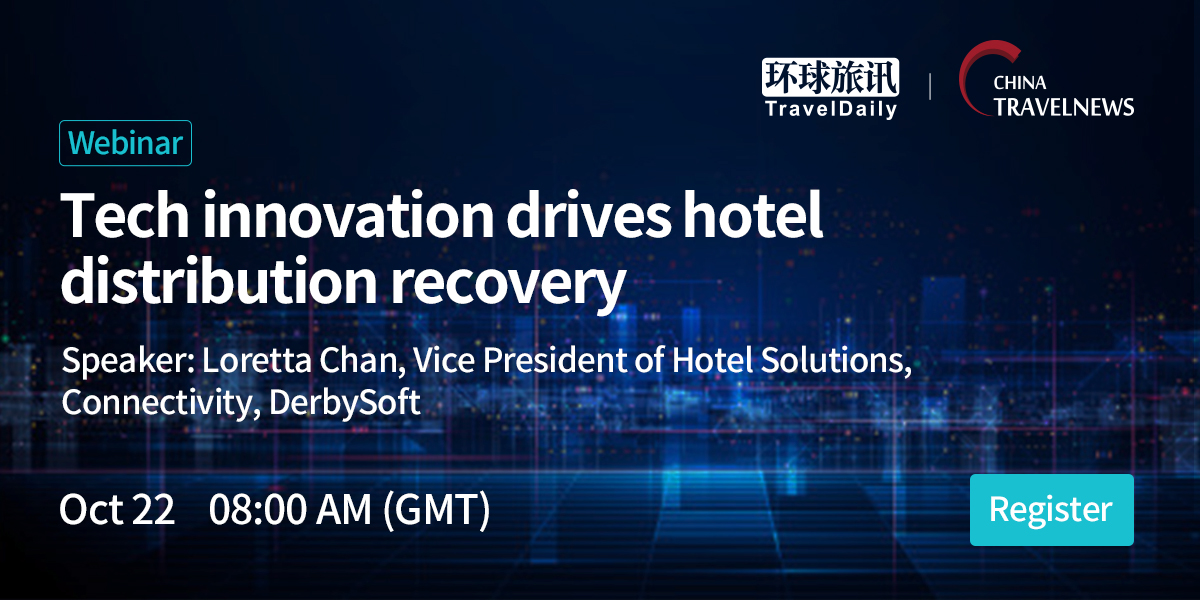 COVID-19 has disrupted the way we communicate and travel, and accelerated the evolution of how the world operates.
For hotel distribution, more new channels and interactive formats are emerging to fuel on-going digitization and automation during the pandemic. Hotels and OTAs alike need to embrace new technologies to adapt to the new normal. The global tourism community can draw a few lessons from how China's hospitality industry has been bouncing back by leveraging technological innovation.
TravelDaily China will host a webinar on October 22 to showcase how hotels and online companies can respond to the brave new world post-pandemic. Loretta Chan, Vice President of Hotel Solutions, Connectivity, DerbySoft, will be featured as the main speaker. Join us to explore the best practices in China's hotel and travel space.
Tech innovation drives hotel distribution recovery
Loretta joined DerbySoft in June 2020 as Vice President of Hotel Solutions for Connectivity. Loretta previously worked for Starwood, HUBS1, IHG and HRS. At DerbySoft, she leads a team dedicated to providing technical solutions for hotel PMS connectivity.
Learn more: https://www.traveldaily.cn/go/16918
Contact: Echo Zeng
Email: echo@traveldaily.cn