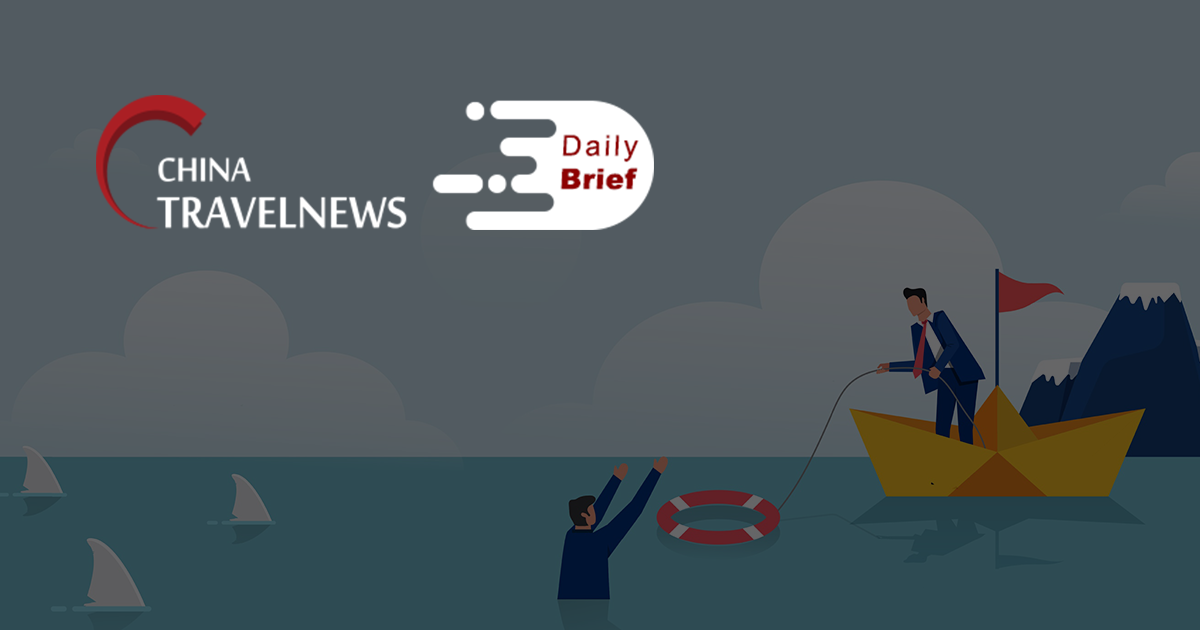 Beijing limits direct-flight load factor under 75%
>> Beijing has continued to limit the load factor of direct flights to the Chinese capital under 75%, according to the city's spokesperson Hejian Xu. Beijing currently allows just around 500 travelers to enter the city each day.
Shanghai to welcome Legoland theme park, hotel
>> Shanghai will have a Legoland resort will be in its Jinshan district, including a theme park and a theme hotel with at least 250 rooms. The USD 550 million Shanghai Legoland resort will be jointly developed by Shanghai's Jinshan district government, Merlin Entertainments, CMC Inc, and Kirkbi.
Chinese flocking to a mock Japanese street in Guangdong
>> A Japanese-themed street in China's Guangdong province has become a hit with young people unable to travel abroad due to the coronavirus pandemic. The 100m-long road in Foshan city called Ichiban Street has been outfitted by a local property developer to resemble famous commercial streets in Japan, complete with a sakura tree, an icon of Japan. The street has not officially opened, but word has spread quickly via social media and locals are flocking to the area to take a look.
China's civil aviation industry expands recovery
>> China's civil aviation sector continued to recover in September, with airports seeing flights return to more than 90% of the volume registered in the same period last year, an industry report shows. China reported a bigger flight volume last month than any other country, followed by the United States, Russia, Japan, and India, aviation data service provider VariFlight said.
China Eastern gets $4.6 billion state bailout to keep operating
>> China Eastern Airlines will receive a cash injection of RMB 31 billion (USD 4.6 billion) from four new investors as part of an equity diversification plan. China Life Investment Holding Limited, a subsidiary of the state-owned China Life Insurance, will inject RMB 11 billion into the airline, while Shanghai Jiushi Group, another state company, will inject RMB 10 billion, according to the public filing. China Reform Holdings Corporation and China Tourism Group, both state-owned entities, will inject RMB 5 billion each. The move is part of long-standing China's efforts to diversify ownership structures among its state-owned enterprises and comes at a critical time after China Eastern posted a net loss of RMB 8.5 billion in the first half due to the coronavirus pandemic.
Fintech conglomerate Aladdin Holdings invests in four listed travel companies
>> Chinese fintech conglomerate Aladdin Holdings said it has closed strategic investments in three listed tourist attraction operators, including Changbai Mountain Tourism, Guilin Tourism and Emeishan Tourism. The conglomerate has also completed a strategic investment in Xiamen International Airport through its subsidiary Aladdin Airlines, becoming the third largest stakeholder of a major airport operator in southeastern China.
China Tourism Group Duty Free profit up by 140% in Q3
>> China Tourism Group Duty Free Corp reported in its preliminary results that the company's net profit climbed more than 140% to RMB 2.23 billion (USD 331 million) in the third quarter this year. For the first three quarters this year, the company's performance was impacted by COVID-19 with total revenues declining 2.81% to RMB 35.1 billion. The company attributed its signifiant improvement in third-quarter performance to the new duty-free policies in Hainan.