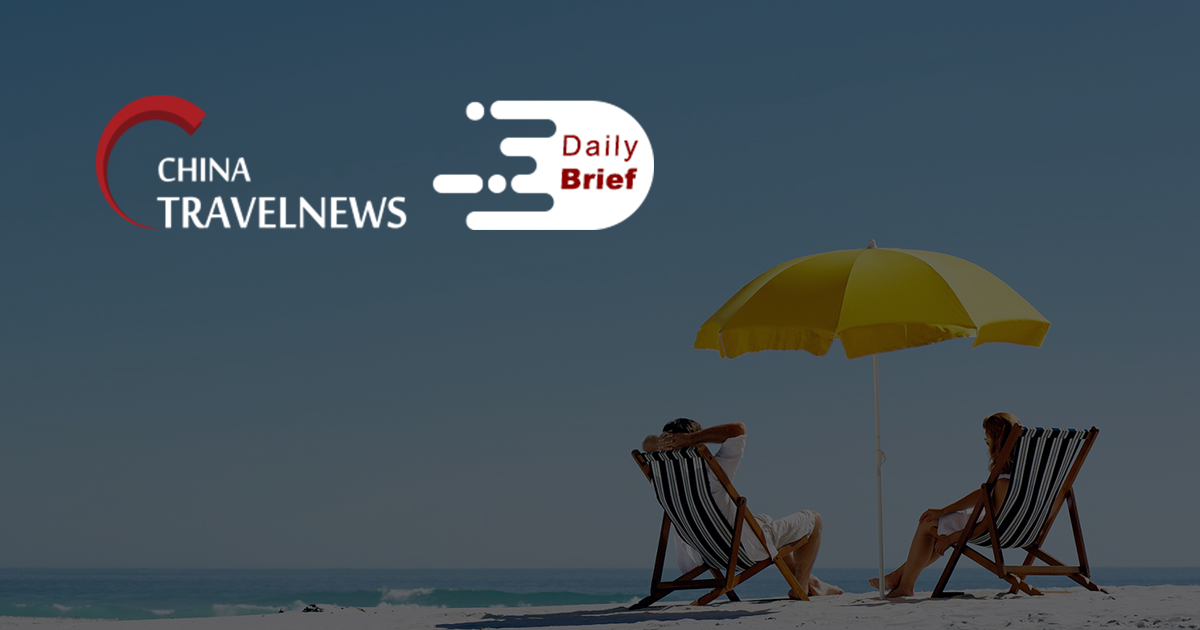 Japan to lift travel ban to China to relieve economic pressure
>> Japan is planning to lift its current travel ban for 12 countries and regions — including China — starting in November, to relieve the country's heavy economic pressure. Local media Yomiuri said that the Japanese government will still recommend that travelers refrain from all unnecessary and non-urgent visits to the destinations. Japan's economy shrank by 28.1% in April to June, compared with the same period last year.
Thailand offers new extended-stay visas for Hong Kong, Macao
>> Thailand's consulate in Hong Kong has launched a visa program that will allow residents from the city and Macau to stay in the country for up to nine months, though a mandatory 14-day quarantine means the offer is unlikely to move the dial on travel, a tourism sector lawmaker has said.
Alibaba acquires nearly 10% stake in Dufry, forms China joint venture
>> Dufry and Alibaba Group have agreed to enter into a joint venture collaboration to "explore and invest" in opportunities in China. The partnership will aim to develop the travel retail business in China as well as boosting Dufry's digital transformation. The joint venture company will be owned 51% by Alibaba and 49% by Dufry. Alibaba will also buy a 9.99% stake in Dufry.
Trip.com Group-invested mobility firm Dida Inc. eyes Hong Kong IPO
>> Chinese mobility platform Dida Inc. has filed for a listing on the Hong Kong Stock Exchange. Trip.com Group currently holds a 2.86% stake in Dida Inc. through its subsidiary Ctrip Investment Holding. Dida Inc. operates the largest carpooling marketplace in China with a market share of 66.5% in terms of the number of carpooling rides in 2019, according to a F&S report.
Live streaming here to stay as Chinese tourism almost "fully recovers": Ctrip chairman
>> Even as China's domestic tourism market gradually recovers, Trip.com Group's co-founder and executive chairman James Liang said he expects live-streaming to continue to grow as an important sales channel. Liang said that at least in the short term, the company will focus on its domestic business, which he said has "almost fully recovered". But he is less optimistic about the company's international expansion for now, even though it sold over 100 million yuan of high-end hotel bookings outside China in the quarter that ended in June.
Golden Week holiday bounce back highlights China's recovery from COVID-19
>> China's eight-day Golden Week holiday has reflected the country's recovery and its economic bounce back from the COVID-19 epidemic, with more than half a billion people on the move for a long-awaited vacation and factories stepping up production to complete new orders. The total number of domestic tourists nationwide is previously expected to reach 550 million during the holiday, while statistics from the Ministry of Culture and Tourism showed that a sizable 618 million domestic tourist visits were made in the first seven days, generating overall tourism revenue of RMB 454 billion (about USD 66.9 billion).
China holiday spending improves from May, but still a third below last year's "golden week"
>> China's consumer spending has recovered from the worst levels seen during the height of the coronavirus outbreak this spring but is still far below normal, as tourist spending in the first half of the "golden week" holiday plunged by nearly a third from the same period last year.
China's Ministry of Culture and Tourism said that 425 million Chinese hit the road from Thursday to Sunday, the first four days of the eight-day national holiday, a drop from 542 million in the same period last year. Tourism revenue over the period was RMB 312 billion (USD 45.9 billion), a drop of 31% from the first four days of the holiday last year, official data showed.
Deutsche Hospitality's new CEO will take office in November
>> Deutsche Hospitality, an overseas subsidiary of Huazhu Group, will have its new CEO Marcus Bernhardt in office from November 1 this year, according to the company's announcement. Former chief Thomas Willms said in August that he will step down as CEO of Deutsche Hospitality and Steigenberger Hotels AG as of September 30.