KKday, the leading travel experiences platform in Asia, today announced the close of a USD 75 million Series C funding. The round was led by Cool Japan Fund with participation from existing investors including Monk's Hill Ventures and MindWorks Capital.
"We believe that KKday's strong execution and innovative mindset will drive the tourism industry in Japan even under adverse conditions. KKday is uniquely positioned to be a market leader by Ming and his team's long-term vision and unparalleled experience in the travel industry. We expect that they will leverage a wealth of experience in digitalizing the tourism industry and tap into the rise of independent travelling both in Japan and globally," said Kazushi Sano, Managing Director of Cool Japan Fund.
The new funding will be used to continue to expand in Asia and globally and to build out a new solution for travel operators and activity providers, Rezio. Rezio is a first of-its-kind, all-in-one booking management platform for travel operators and activity providers, globally. The platform was first piloted during the pandemic to support travel operators and activity providers.
"The pandemic has significantly impacted the travel industry in Asia. We are grateful for our investors who continue to believe in us and in our vision to be the leading travel experiences platform – particularly during this time."
"In our relentless pursuit to provide the best and seamless experience for any traveler, Covid-19 has pushed us to innovate. Rezio, we believe, will offer long-term value to travel operators, activity providers, and most importantly, their end users – travelers. We are also excited to continue expanding into new markets and to innovate new products and services with a traveler-focused mindset." said Chen Ming-ming, Founder and CEO of KKday.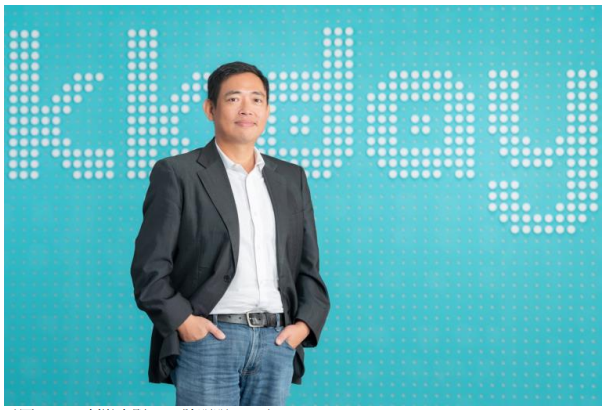 In March 2020, KKday began piloting Rezio in Taiwan and Japan to support tour operators and activity providers in Taiwan and Japan. The platform reduces operational costs and increases efficiencies for experience providers. The all-in-one platform provides a suite of services including a simple setup for a powerful online store, real-time inventory management across different booking channels, customized vouchers for various booking scenarios, and integration with local payment gateways.
All features can also be accessed on any mobile device, which allows travel and experience providers to manage bookings on the go and fully focus on providing the best customer experiences.
During the Rezio pilot, real-time inventory across a provider's multiple channels became critical given increased safety measures and crowd limitations during Covid-19. In just six months, over 300 providers adopted the platform across the two markets. Providers include small-scale travel and activity providers to large scale operators such as H.I.S., one of the largest online travel agencies in Japan. As of 29 September, Rezio has served over 150,000 customers.
KKday plans to build out more functionalities and to roll out the platform to tour operators and activity providers in Asia. As part of their community support, KKday will provide any provider access to the Rezio platform to any provider for six months without any subscription fees.
KKday will also continue to expand its team and operations in Japan, Korea, and Southeast Asia.
"We expect traveler demand to bounce back quickly when leisure travel opens up again. The human desire to travel, experience and connect is fundamental. We have high conviction in KKday's leadership team and believe the company is primed to seize the immense opportunity ahead of us," said Kuo-Yi Lim, Co-Founder and Managing Partner of Monk's Hill Ventures.
Despite the current environment, KKday also continues to expand with over 5 million users on its platform, hosting over 30,000 specially curated experiences in over 550 cities in more than 92 countries. Since May 2020, the company has been seeing a surge in demand for local experiences with the opening up of domestic travel in certain markets, including Japan, Taiwan, and Hong Kong.
"KKday's closing of this round during a pandemic is a testament of the team's ability to overcome insurmountable problems. With this funding round and talented leadership, KKday will be in pole position when the travel industry recuperates." said David Chang, Co-Founder and Managing Partner of MindWorks Capital.