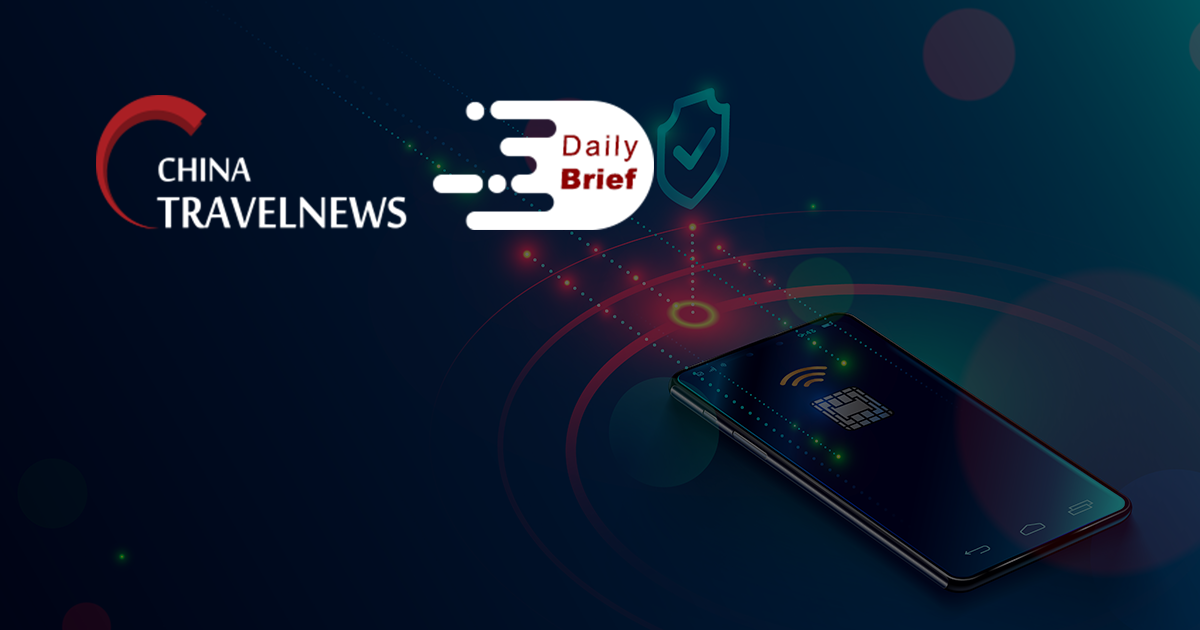 Trip.com Group acquires a payment license holder
>> Trip.com Group has recently acquired payment license holder Shanghai Oriental Culture Commercial, a state-owned enterprise before the acquisition. The online travel group started its payment system back in 2004 when there were no third-party payment company, so the OTA had to connect with each bank seperately at the time.
ChinaTravelNews reported earlier that Meituan acquired payment license holder QianDaiBao in 2016.
Malaysia-China Chamber of Commerce seeks green channel for business travel
>> The Malaysia-China Chamber of Commerce is seeking the Malaysian government's consideration to establish a green channel special access that allow local companies, expatriates and foreign investors from green countries to travel into and from Malaysia.
Pomerantz law firm investigates claims on behalf of Huazhu investors
>> US law firm Pomerantz said it's investigating claims on behalf of investors of Huazhu Group concerning whether the Chinese hotel group and certain of its officers and/or directors have engaged in securities fraud or other unlawful business practices. Earlier, investment analyst Bonitas Research issued a report on Huazhu, asserting that the company had "lied about the ownership of its hotel portfolio to produce fake financials."
Hampton by Hilton signs the 500th hotel in six years in China
>> Hampton by Hilton has signed the Lhasa Lagong Avenue hotel in Tibet, its 500th property in China. Since it entered the Chinese market in 2014, Hampton by Hilton has expanded its presence to all provinces in mainland China within six years, and now has nearly 150 hotels in operation in more than 70 cities.
Travel agencies ordered not to use people's data to manipulate prices
>> The Chinese government said online platforms must not use consumer big data to manipulate the prices people pay for the products and services people frequently use so that we end up paying more than others.
Holiday tourists to reach 550 million as industry in full swing after epidemic
>> China is expected to record 550 million domestic tourists during the upcoming eight-day Mid-Autumn Festival and National Day holidays starting on October 1, and the sector is resuming full operations while normalizing COVID-19 epidemic prevention and control. Tours both within and between provinces are booming.
Hong Kong Disneyland reopens for second time
>> Hong Kong Disneyland reopened last Friday for the second time this year after COVID-19 case counts neared zero in the semi-autonomous city. The theme park was first shut down in January following the coronavirus outbreak in China. It reopened on June 18 but closed again on July 15 after an uptick in cases.
Cathay Pacific restructuring will target noncore businesses, job cuts
>> Cathay Pacific Airways will soon move to rationalise its operations as part of the airline's restructuring to survive the coronavirus pandemic, and one of the first targets will be its noncore businesses, its CEO said in an interview. The group declined to apply for a further round of government wage subsidies earlier this month. Now unfettered by the condition they retain jobs to enjoy those grants, mass lay-offs could happen as early as next month.
Coronavirus keeps mainland visitors away from Hong Kong
>> The shine is gone from the annual "golden week" holiday that begins on October 1, and Hong Kong's hotels, restaurants, shopping malls and attractions can only look back wistfully at the better times of years gone by. The number of mainland visitors plummeted 92% between January and August this year to only 2.7 million, compared to more than 34.5 million over the same period a year ago.
ANA goes live with Google Flights using OpenJaw t-Retail NDC Platform
>> All Nippon Airways, Japan's largest and 5-Star airline for seven consecutive years, and OpenJaw Technologies announced the launch of "Book on Google" powered by OpenJaw Order Management System. Customers can now book ANA flights through the airline ticket comparison function on "Google Flights" and purchase tickets using "Book on Google" using the OpenJaw t-Retail NDC platform.