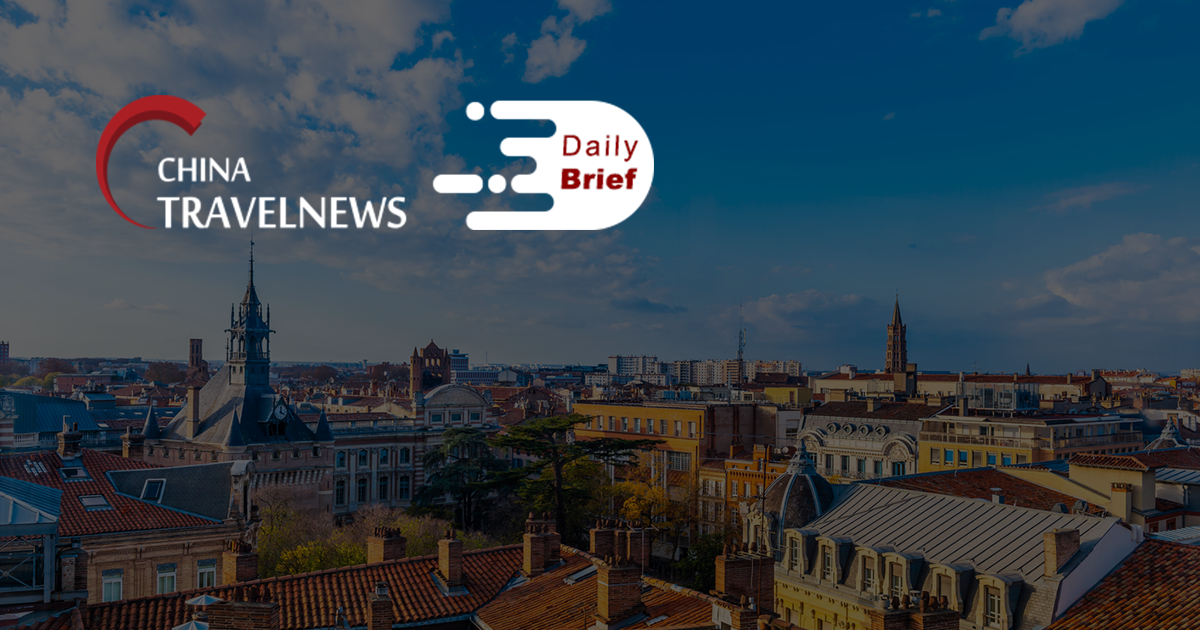 Chinese hotel giant Huazhu eyes more deals as global brands languish
>> Chinese hotel operator Huazhu is looking to acquire foreign hospitality chains as the rapid recovery of the country's domestic travel market puts it at an advantage to ailing global peers. In the second quarter, Huazhu's occupancy rate reached 69%, compared to Hilton's 22% and Marriott's 14%. Huazhu's grand ambitions is a sign of how some of the mainland's businesses see an opportunity to gain ground on their embattled foreign rivals in the pandemic's wake.
Huazhu responds to short seller report as its shares rise
>> Huazhu responded to a short seller report published by Bonitas Research, stating that the report contains numerous errors, unsubstantiated statements, and misleading conclusions regarding the company's business and operations.
Huazhu's shares rose in their Hong Kong debut as the Chinese hotel operator completed its secondary listing in the city. Shares of the multibrand hotel group, which counts Trip.com Group and Accor SA among its backers, extended their opening gains to rise 4.7% to HK$311.20 in early trade.
Hong Kong bans Cathay Dragon flights from Kuala Lumpur
>> Hong Kong has banned Cathay Dragon from operating its Kuala Lumpur service until October 3, after the airline flew in five passengers from the Malaysian city to Hong Kong who tested positive for Covid-19. The regional airline had been scheduled to operate three flights a week between Kuala Lumpur and Hong Kong.
Japan Airlines increases flights to Dalian
>> Japan Airlines is offering more flights to Dalian, China. The Japanese carrier will be flying to the Chinese city from Tokyo's Narita airport three times per week on Tuesdays, Thursdays and Fridays this month. The airline says the flight schedule "is valid for the month of September 2020 only" and flight schedules for October will be announced at a later date.
Charter flight carrying Chinese students departs for Britain
>> An aircraft carrying 74 Chinese students left southwest China's Chongqing Municipality early Monday for Manchester, Britain. Hainan Airlines flight HU7953 took off from the Chongqing Jiangbei International Airport, becoming the first charter flight operated by Chinese airlines for students returning abroad for school resumption after COVID-19.
Hong Kong Disneyland to reopen this week with social-distancing curbs in place
>> Hong Kong Disneyland is set to reopen on Friday after more than two months of coronavirus-related closure, initially for only five days a week and with social-distancing measures in place. But despite the good news, disgruntled tourism sector leaders said the industry was dying and was in desperate need of government support.
China's tourism authority promotes 300 rural travel routes for holiday
>> China's Ministry of Culture and Tourism has recommended 300 quality rural tourism routes ahead of the upcoming National Day holiday. According to the ministry, rural tourism has been gaining popularity among holidaymakers as they place more emphasis on safety, health and the feeling of coziness during travel. Due to the impact of COVID-19, tourists tend to choose shorter trips in order to spend less time travelling.
Executive views on Fantawild's rapid growth
>> Over the past two years, theme park operator Fantawild Holdings has seen a huge amount of new development, with six new theme parks now open to the public. Daisy Shang, Executive President of Fantawild, said the company utilizes advanced technology such as virtual reality and holographic imaging to provide visitors with unique ways of experiencing folk culture. Fantawild Holdings operates a total of 28 parks.