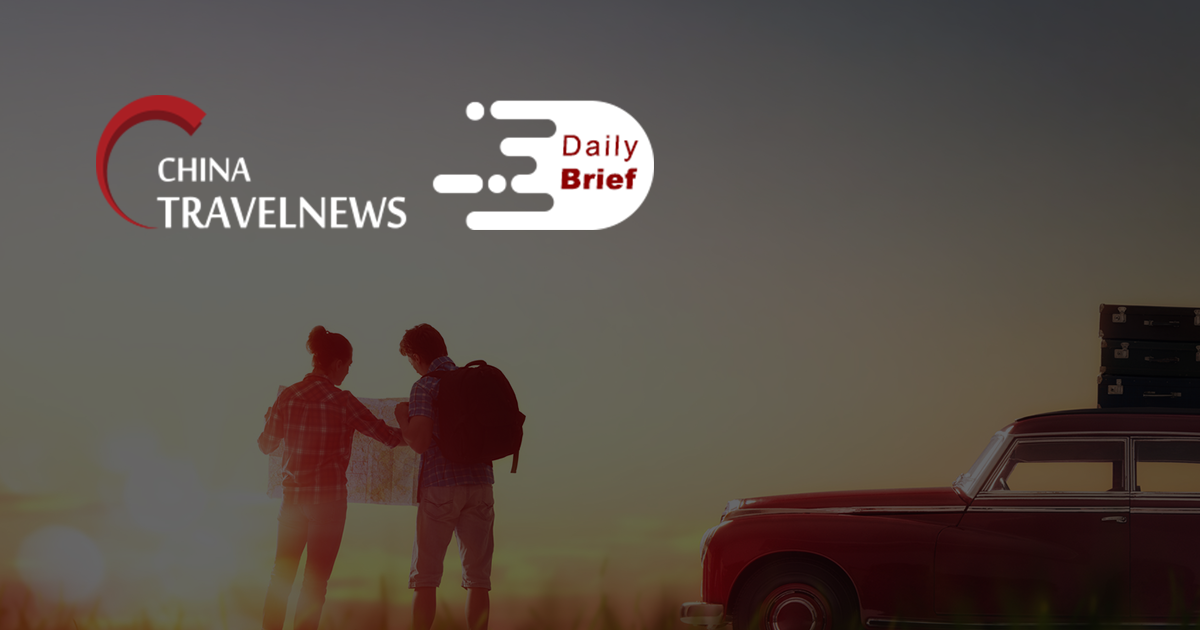 China's secrets to success in domestic travel, duty-free shopping
>> China has its domestic travel recovery at full steam ahead, thanks to key measures including great control of virus spread, incremental increase in domestic seat capacity, alluring and flexible flight passes, and government-backed increases to duty-free allowances, according to travel analytics firm ForwardKeys. Looking at data reflecting bookings issued as of September 7 for the period between October 1-7, Sanya leads the way with a growth of 26%, Chengdu comes in second place with a growth of 10%.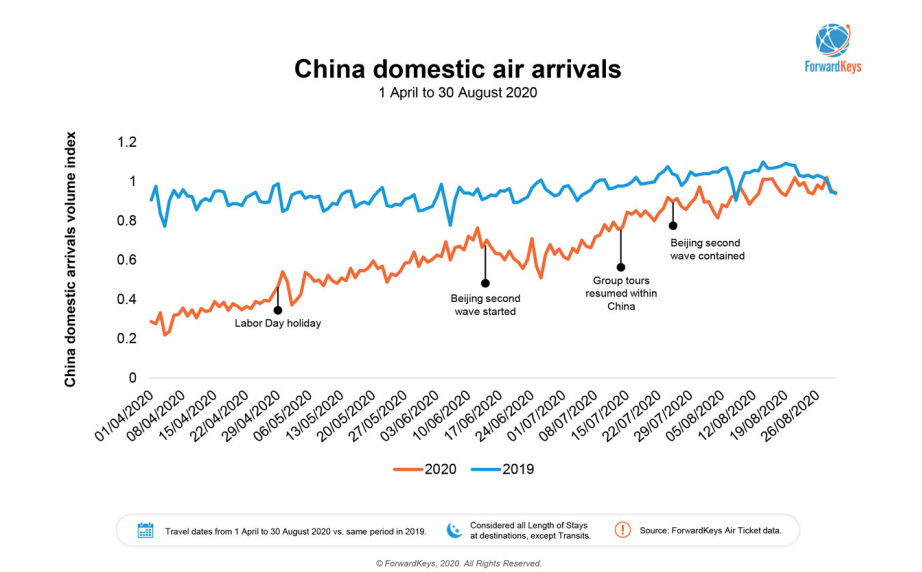 Record number of travelers planning domestic trips tempted by cheap fares, overseas curbs
>> China's domestic air traffic volume is expected to reach a record high during the upcoming "golden week" holiday, as lower ticket prices and curbs on international travel spur travel-hungry mainlanders to seek out local tourist destinations. The total number of domestic flight trips made between October 1 and 8 will reach more than 15 million, a 10% increase from last year, according to data from online travel booking website Qunar. But average airfares based on pre-bookings for the same period declined 10% compared with a year ago to RMB 896 (USD 132), the lowest in five years.
China keeps guard up with travel warning as industry prepares for post-pandemic holiday
>> China is keeping its guard up ahead of the biggest holiday season since it largely brought the coronavirus outbreak under control. The country has asked its 1.4 billion residents to avoid unnecessary travel abroad during the week-long national holiday starting on October 1. According to a report by China Tourism Academy, 80% of respondents expressed an interest to travel in the third quarter – a rise of 90% compared with last year that indicates the pent-up demand after months of travel restrictions.
Singapore Airlines expands KrisConnect Programme in China
>> Singapore Airlines expanded its KrisConnect Programme to deliver travel trade partners in China a wider range of fares and personalized content from February 2021. Travel agencies that participate in the KrisConnect Programme will benefit from improved speed-to-market, access to the widest range of fare products including personalised content, and the ability to offer customised products to their customers, such as bundled packages and negotiated fare deals.
China Eastern suspends flights between Pudong, Manila
>> China Eastern Airlines has announced the voluntary suspension of its flights between Shanghai and Manila from Friday after multiple passengers tested positive for COVID-19. The carrier made the announcement after nine travelers on a single flight from the Philippines tested positive for COVID-19 on September 16. They were quarantined immediately after arriving at the Pudong airport.
China to remain Airbus' largest single-country market: CEO
>> China is expected to remain the biggest single-country market of Airbus in 2020, as the European planemaker said it plans to deliver about 100 aircraft to China this year. Airbus delivered only 14 aircraft to China in the first half of this year. The company's original plan included delivery of some 160 planes to the country in 2020. Statistics from Airbus show that at the end of August, the number of domestic passengers and flights recovered to about 80% and 90% respectively compared to the same period last year. China has been a major market of Airbus, accounting for more than 20% of the company's total aircraft delivery.
China to play a role as Italy's tourism sector starts to recover from pandemic
>> Analysts and observers expect tourists from China to play an over-sized role when the beleaguered Italian tourism sector starts to recover. "Of all the foreign tourists who visited Italy last year, those from China represented a relatively small number, around 2.4%," Gianfranco Lorenzo, the head of the research department for the Center for Touristic Studies, told Xinhua. "That may sound unimportant compared to the number of arrivals from other countries, but their impact has been significant." Chinese travelers have a larger-than-average economic impact when measured on a per-capita basis.
China promises one-hour travel anywhere in the world by 2045
>> Weimin Bao, a member of the Chinese Academy of Sciences, announced that China's top space travel researchers are working on a new technology that would allow people to travel anywhere in the world within one hour. The announcement was made at a conference this week that the jaw-dropping technology may become a reality in the coming decades. Speaking at the 2020 China Space Conference in Fuzhou, the academic said that the extraordinary journeys may become as routine as taking an airline flight by 2045.