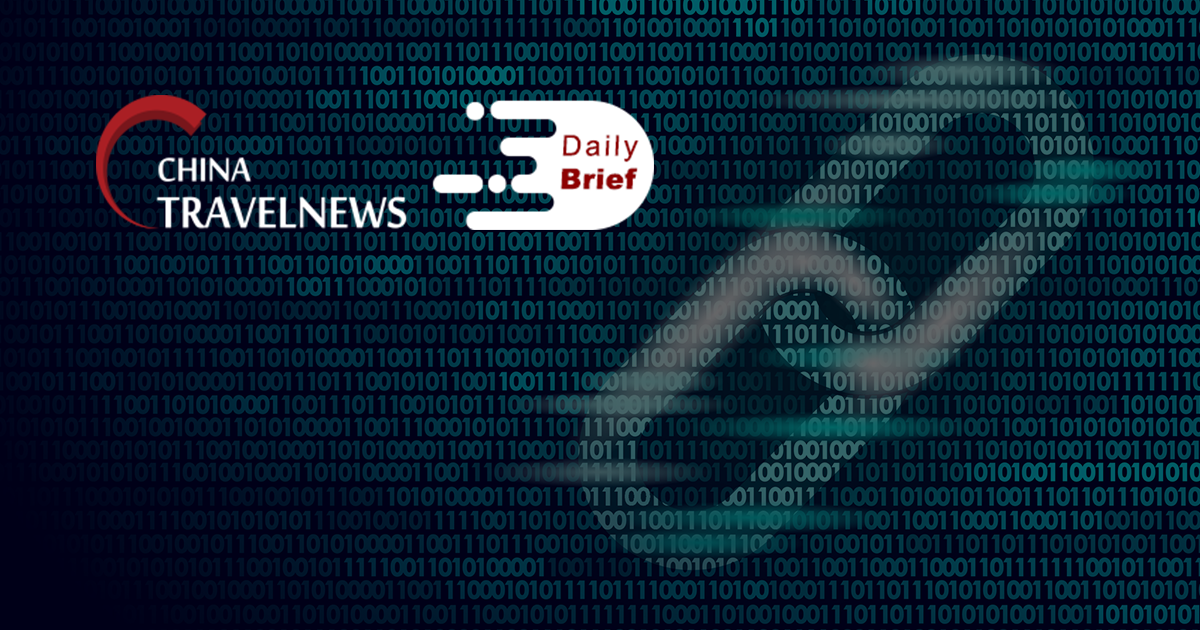 Alibaba's online travel arm Fliggy launches billion-dollar subsidy program
>> Alibaba Group's online travel unit Fliggy has launched an RMB 10 billion (USD 1.48 billion) subsidy program, covering 100,000 hotels nationwide at the initial stage. The program will be extended to transportation and tourist sites before the National Day holiday in October. Vacation bookings have soared since last week, by 190% for hotel bookings and 160% for flight tickets on a week-on-week basis, according to Fliggy.
China's hotel occupancy shows first year-on-year growth since pandemic
>> China's hotel industry continues a march back to pre-pandemic performance levels while so much of the world's travel industry grapples with uncertain demand expectations heading into fall. Hotels in China for the week ended September 12 had occupancy rates nearly 9% higher than they were for the same week in 2019, the first sign of year-over-year growth since the global pandemic.
Hong Kong's Ocean Park to reopen on September 18
>> Hong Kong's iconic theme park Ocean Park said it will resume operation on Friday after being temporarily closed again for more than two months due to the COVID-19 outbreak. Ocean Park announced a temporary closure on January 26, and reopened on June 13 as the outbreak had shown signs of abating in Hong Kong. On July 14, the theme park suspended operation again as Hong Kong saw a growing number of COVID-19 cases.
Cathay Pacific to launch London-Hong Kong digital health passport
>> Cathay Pacific and Hong Kong startup Prenetics are set to launch a digital health passport that allows travelers to show their negative COVID-19 test results on a mobile app before boarding, potentially easing international travel and establishing a new model to help airlines and airports ride out the health crisis. The pilot will kick-off on the Hong Kong-London route from October. The partners are working in collaboration with Swiss-based non-profit The Commons Project, which is backed by the Rockefeller Foundation.
British Airways resumes Shanghai to London service
>> British Airways will resume flights from Shanghai to London from Saturday, September 26, with tickets on sale on ba.com. Flights between London and Beijing remain suspended. British Airways continues to liaise closely with the Chinese authorities with the aim of resuming operations to Beijing Daxing International Airport at the earliest opportunity.
Blockchain travel site Travala.com enters China's fast-recovering market
>> Travala.com, a cryptocurrency-friendly hotel booking platform, has begun courting tourists in China, one of the few regions in this pandemic-restricted world where travel is rebounding to pre-crisis levels. The company will soon begin accepting WeChat pay in addition to its current lineup of cryptocurrencies.
China recommends sports travel routes for National Day holiday
>> Chinese authorities have recommended 19 sports travel routes for the upcoming National Day holiday, providing holidaymakers with a range of outdoor exercise options for their downtime.
MakeMyTrip to enter UAE market
>> Indian online travel company MakeMyTrip will be foraying into the United Arab Emirates (UAE), where this year's Indian Premier League will be held. Ahead of the tournament's start date of September 19, MakeMyTrip has announced that it would be expanding its services to the UAE, across Abu Dhabi, Dubai, Sharjah, Ajman, Fujairah, Ras Al Khaimah, and Umm Al Quwain.