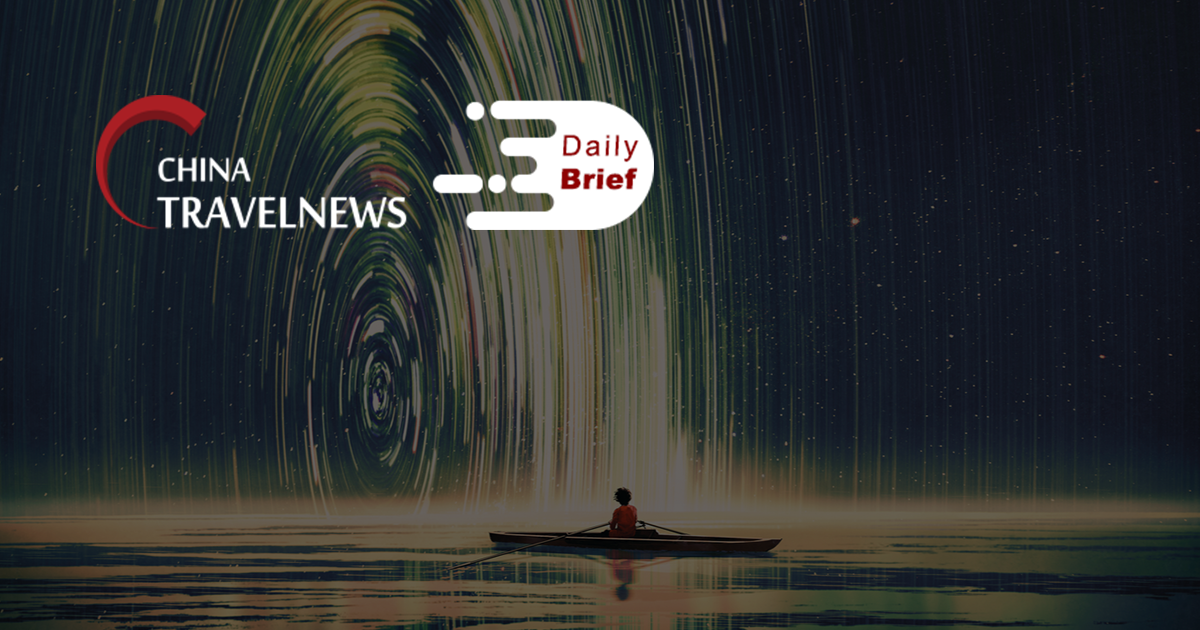 US eases China travel warning, citing virus containment progress
>> The United States eased its warning against travel to China, acknowledging that the nation had made progress against COVID-19 despite frequent US criticism of its pandemic role. The State Department still urges Americans to reconsider travel to China, but it upgraded its advice from a blanket warning not to go to the country. The State Department separately still cautioned US citizens about the risk of arbitrary arrest in China, including in Hong Kong as Beijing enforces a tough new security law.
The Peninsula dumps Oracle to use Shiji's new tech platform
>> The Peninsula Hotels, the five-star luxury hotel brand owned by The Hongkong and Shanghai Hotels, has agreed to move its core operational systems from Oracle Hospitality to Shiji. Shiji has had its new enterprise platform in pilot testing with three unnamed European hotel groups for the better part of a year, the Beijing-based tech company said. But the Peninsula is the first global hotel chain to adopt it, and this is the first formal word of the system's existence.
Hotel giant Huazhu reports nearly 32% drop in Q2 revenue
>> Chinese hotel chain Huazhu Group said its net revenue for the second quarter was USD 277 million, down by nearly 32% year-over-year. A total of 6,187 hotels or 599,235 hotel rooms in operation and 2,375 unopened hotels in pipeline as of June 30, 2020. Occupancy at Legacy Huazhu was 79% in July and 84% in August.
Hong Kong secures multiple first-ever MICE events amidst pandemic
>> The Hong Kong Tourism Board announced that the city has been recently chosen to host 4 international MICE events, including the city's first-ever events of high strategic values, and 2 repeated events amidst the COVID-19 challenges. These business events are expected to bring in about 10,000 high-yield visitors in total and deliver great economic contribution to the city and drive multi-sector development.
China to make 3.4 billion domestic trips this year, down 43%
>> Chinese people will make over 3.4 billion domestic trips in 2020, down 43% year on year, according to a report by the China Tourism Academy. The report said that China will gain USD 400 billion in revenue from domestic tourism in 2020, down 52% from the previous year due to COVID-19. Over 80% of Chinese people expressed their willingness to travel during the third quarter of 2020, 90% of the figure for the same period in 2019.
China to greet a big wave of travel during 8-day-long National Day recess
>> With the National Day holiday approaching in China, bookings for the impending eight-day holiday outings have been booming. Analysts said the free entries of many tourist attractions in the country will boost tourism sectors such as hotel, catering, transportation and entertainment. According to a survey by the China Tourism Academy, nearly 31% of tourists have chosen road trips in 2019. The proportion is expected to rise this year as private and low-contact car rental tour service is more suitable for health and safety, which will boost car rentals.
Consumer, travel stocks lead China market gains
>> China stocks continued to rise on Tuesday, led by gains among tourism and consumer companies. The benchmark Shanghai Composite Index added 0.51% while the smaller Shenzhen Component Index rose 0.93%. Shares of tourism companies, airlines and consumer brands rose as demand increases ahead of the Mid-Autumn Festival and the National Day holidays.