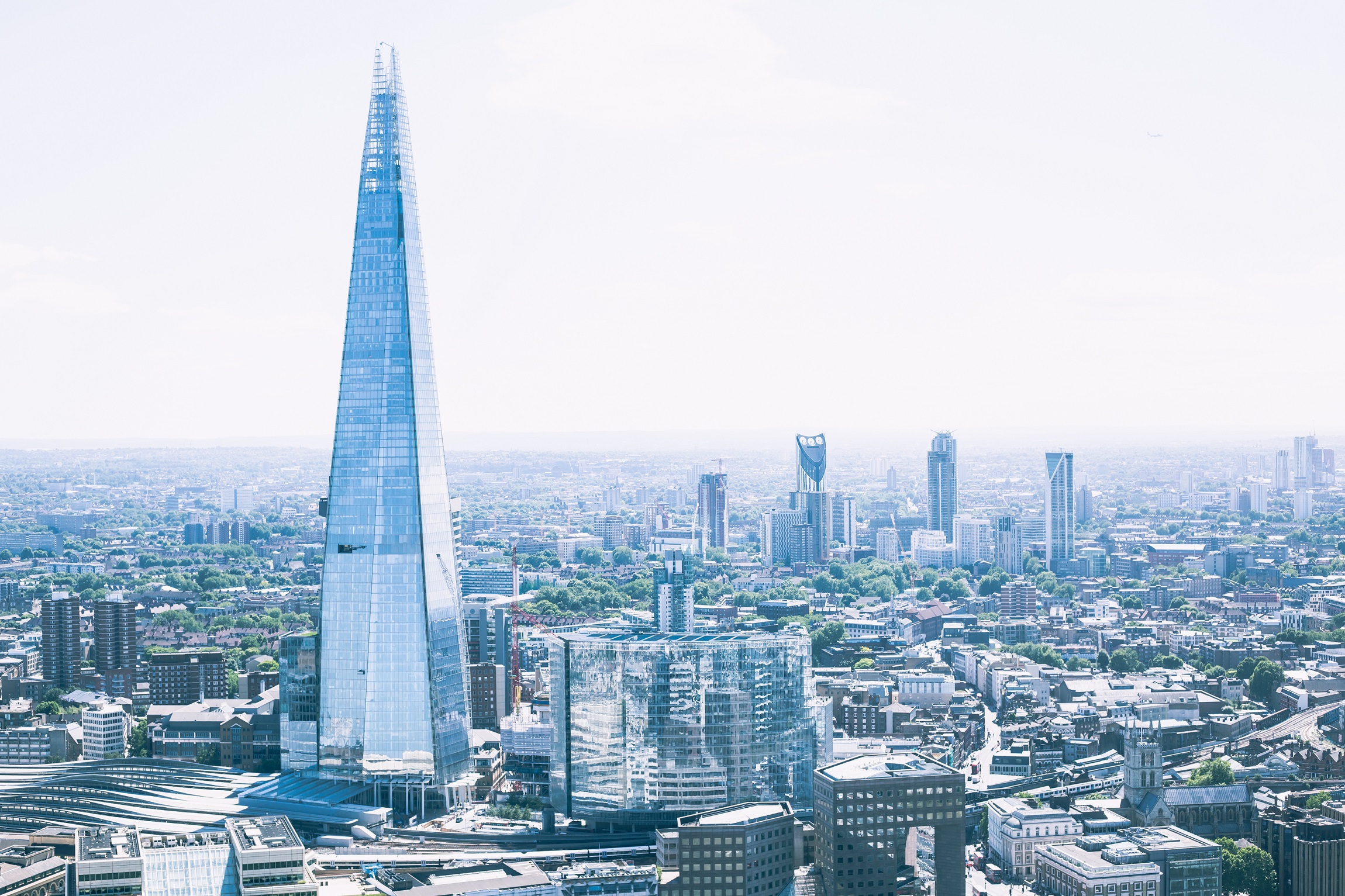 China to require negative COVID-19 test for US visitors
China said it will require travelers taking direct flights to the country from the U.S. to test negative for the coronavirus within 3 days of their trip. The rules will take effect on Sep 15. Passengers who travel from the U.S. or transit through the country before flying to China will be required to provide their airline with a health declaration or hold a green health code.
U.S. has canceled over 1,000 visas for Chinese nationals
The United States has revoked visas for more than 1,000 Chinese nationals under a presidential measure denying entry to students and researchers deemed security risks, the State Department said on Wednesday, a move China called a violation of human rights.
Foreign travelers flying from India to China are required to take a test
The Chinese Embassy in India has announced that all foreign travelers who are to fly from India to China will be required to take a nucleic acid test for COVID-19 and apply for certified Health Declaration Form.
Hong Kong reveals travel bubble talks with Japan, Thailand, Germany
Hong Kong is working towards forming travel bubbles with 11 countries in the hope the COVID-19 epidemic continued to subside. The city had made contact on the issue with 11 countries: Japan, Thailand, South Korea, Australia, New Zealand, Malaysia, Vietnam, France, Switzerland, Germany and Singapore. So far, the government has only entered bilateral talks with Japan and Thailand.
Tencent-invested OTA partners with LINE unit in Thailand
Tongcheng-Elong, a Chinese online travel agency backed by Tencent Holdings and Trip.com Group, has signed an exclusive strategic partnership in Thailand with Rabbit-LINE Pay, an integrated mobile payment platform embedded in popular Japanese messaging app LINE. Tongcheng-Elong's online travel booking platform TravelGo.com will provide exclusive online transportation and accommodation reservation services for LINE users in Thailand.
High-end car hailing startup secures $14.6 million in Pre-A round
High-end car hailing startup X-DD Technology has raised nearly RMB 100 million (USD 14.6 million) in its Pre-A round funding. The round was led by major car hire company eHi Car Services. The startup has partnered with travel and mobility giants like Didi Chuxing, TravelSky's mobile app Umetrip and Trip.com Group to acquire more user traffic.
HNA Group joins forces with Alibaba Fliggy
HNA Aviation & Tourism, a subsidiary of the HNA Group, has signed a strategic partnership with Alibaba's online travel platform Fliggy to extend full cooperation in live streaming, membership, product marketing and data-driven technologies.
Thomas Cook could be back in UK as an OTA
Thomas Cook could make a comeback as an online travel agent before the end of the year, under plans drawn up by Chinese conglomerate Fosun which bought the brand after the company's spectacular collapse. Fosun is trying to secure approval from the UK's Civil Aviation Authority but is reluctant to finalize its plans in case the UK government introduces further travel quarantines.
China's domestic hotel bookings almost back to pre-pandemic level
As travel restrictions were eased during the summer vacation, the recovery of China's domestic hotel industry has accelerated. As of August 24, the total number of reserved room nights matched the pre-Covid level. At the end of the summer vacation month, the number even exceeded that of January, according to Shiji Distribution Solutions, a hotel distribution switch and channel manager in China. Consumers were still very cautious about travel and tended to opt for last-minute bookings. Some 90% of the bookings in March to May were made last-minute, compared to 72% in January and February, and over 85% in June to August.
Huazhu Group files prospectus for secondary listing in Hong Kong
Nasdaq-listed Huazhu Group is planning a secondary listing in Hong Kong, joining the list of Chinese firms seeking to tap the home market. The multibrand hotel group in China that counts Accor SA and Trip.com Group as its shareholders didn't mention the timing or the size of the deal in the draft prospectus. But in a separate filing to SEC, Huazhu said it's offering 20,422,150 ordinary shares, and the maximum offer price for the Hong Kong public offering is HKD 368.00, or USD 47.48. That means Huazhu will raise no more than USD 970 million through the second listing in Hong Kong.
OYO's retreat from China may prove costly
OYO had committed to invest over USD 600 million in China but in recent months the company has seen an exodus of executives and a shrinking footprint while also battling lawsuits filed by hotel partners and vendors over non-payment of dues. OYO' retreat from China may prove costly in future, as investors drove up the company's valuation to USD 10 billion largely due to the potential and size of its bet on the country.
Klook strengthens domestic things to do, launches train booking in Italy
Klook announced its expansion of travel activities and train ticket booking services in Italy, enabling the recovery of local community and tourism. Klook has been operating in Italy since late 2019, focusing on building long-lasting partnerships with local operators and bringing in travelers from around the world.
World's top 10 airline stocks are all Chinese, except IndiGo
A Bloomberg gauge of the airline sector shows nine of the world's top 10 airline stocks over the past three months are Chinese, with all but Air China shares posting double-digit gains. The odd one out is InterGlobe Aviation, which operates India's biggest carrier, IndiGo. The top performer is low-cost carrier Spring Airlines Co., which has climbed 22%. Chinese carriers haven't been immune to the crisis, but they've managed to recover much faster thanks to a vast domestic market and the removal of travel curbs as the outbreak there was brought under control.
Cathay Pacific partially forgo wage aid from government, paving way for lay-offs
The Cathay Pacific Group will apply for a limited amount of help from the Hong Kong government's wage subsidy scheme, in a closely watched move indicating how soon it can lay off staff during the coronavirus pandemic. Analysts noted that by forgoing more wage help, the Cathay businesses are free to reduce headcount as early as next month as part of a wider restructuring to adapt to a changed future that will see far fewer staff, flights or planes needed for at least four years.
Deal renewal between TravelSky, China Eastern delayed due to COVID-19
TravelSky has applied for and gained a waiver from Hong Kong Stock Exchange regarding the strict compliance requirements of reaching transaction agreements with China Eastern. The company said since the outbreak of COVID-19, the government has imposed several restrictions on travelling and gathering, thus the negotiation between TravelSky and China Eastern has been interrupted and delayed to certain degree.
Chinese tourists embrace short trips, luxury stays in lessons for global operators
In China's post-COVID-19 tourism market, short-distance traveling and luxury holidays are leading the rebound, while tour groups and business trips are declining, according to industry players. Occupancy at Atlantis Sanya, the five-star hotel which features a water park and an aquarium, reached 95% in early August, even as room rates rose 5% from the same period last year.
Travel agency closures on the rise
Forty-eight travel agencies in Taiwan had filed for temporary closure or corporate dissolution as of last month due to the COVID-19 pandemic, the island's Tourism Bureau statistics showed. Eighteen filed for temporary closure and 30 for dissolution, compared with the 18 agencies and 25 firms that did so respectively, for the whole of last year.