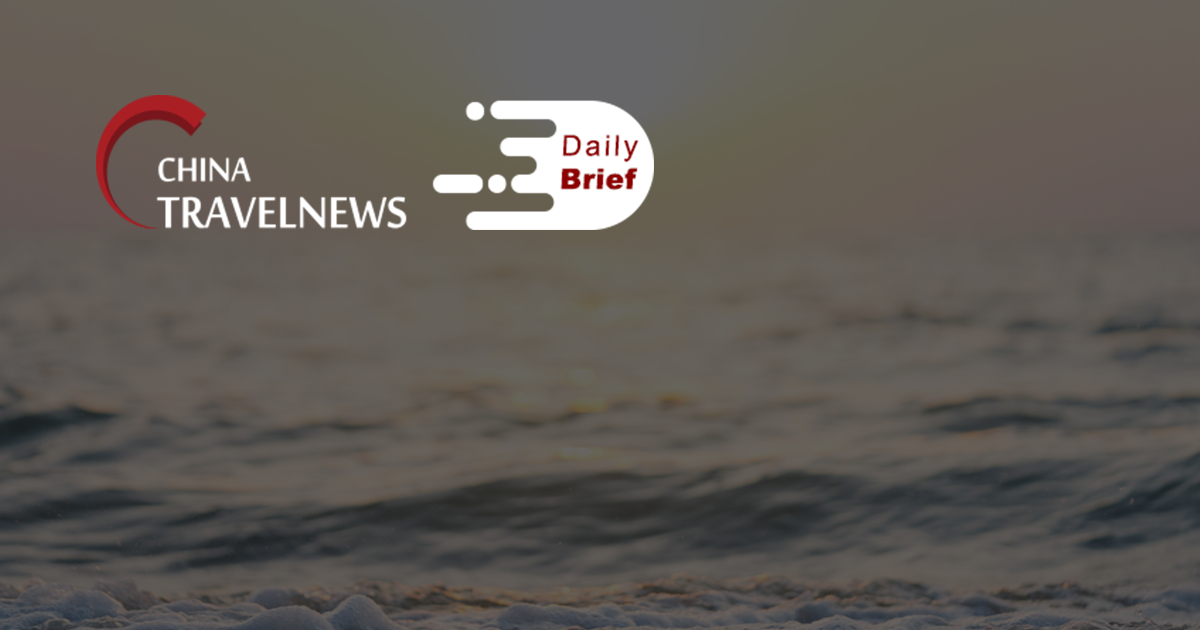 Trip.com chairman wants Japan-China travel to resume this year
>> The executive chairman of China's Trip.com Group said he wants to see Japan and China reopen their borders to each other for leisure travel "later this year", projecting a strong recovery in tourism demand despite the coronavirus pandemic. "I hope this kind of agreement can be reached later this year," Liang said from the company's Shanghai office. "Once the border opens, there will be a spike of outbound travel. There would be pent-up demand."
China to issue re-entry visas for Japanese business travelers
>> The Chinese Embassy in Tokyo said it will begin accepting applications from September 1 for visas for re-entry to China by Japanese business people who are currently back in their home country. Those who have valid residential permits issued by Chinese authorities can apply for the re-entry visa, the embassy said.
Singapore relaxes coronavirus travel restrictions for China
>> Singapore moved to further relax coronavirus travel restrictions for incoming travelers from "low-risk" territories such as mainland China, Taiwan and Malaysia, with senior officials adding that the city state was moving towards allowing full-fledged travel to Brunei and New Zealand. The move came as the government said it would look for ways to revive the tourism industry, one of the hardest-hit sectors.
Chinese visitors to Thailand drop from over 10 million to 1.2 million
>> Anant Wongbenjarat, director-general of Thailand's tourism department, said the coronavirus heavily hit tourism as the number of Chinese visitors dropped from over 10 million annually to 1.2 million this year. Thailand was unable to welcome foreign tourists because of the ongoing pandemic, he said.
What Shanghai Disney changes could mean for Disneyland
>> Loosened attendance restrictions, increased capacity limits and the return of parades and fireworks at Shanghai Disneyland offer a glimpse of what the future holds for Disneyland in the months following the eventual reopening of the Anaheim theme park. China is allowing tourist destinations to increase capacity from 30% to 50% — making Shanghai Disneyland the first Disney park to increase capacity after reopening.
Airbnb vows to help Hong Kong tourism bounce back, has no plan to exit city
>> Airbnb says it can help Hong Kong's tourism industry recover faster after the coronavirus pandemic subsides, pointing to research that found each guest who booked accommodation through the app spent nearly HKD 6,000 (USD 774) on average during their stay. The company has come under greater scrutiny in the Asian financial hub, where hoteliers claim most listings are skirting licensing rules for short-term home rentals. A new law set to take effect later this year threatens stiff penalties for flat owners offering stays who run afoul of the regulatory framework.
Former Qunar CEO's robotic startup raises $10 million
>> Chinese robotic startup Hachibot has scored USD 10 million in a pre-Series A round led by Northern Light Venture Capital and joined by Plum Ventures. Hachibot was founded in 2019 by Zhenyu Shen, former CEO of online travel company Qunar, which was merged into Ctrip in 2015.
Platinum Equity in talks to acquire HNA's Ingram for $7 billion
>> U.S. private equity firm Platinum Equity is in talks to acquire Chinese aviation and shipping conglomerate HNA Group's electronics distributor, Ingram Micro Inc, in a deal valued at about USD 7 billion. The talks are currently ongoing and could still fall apart, according to people familiar with the matter.
3 Chinese airlines outline plans to increase US flights
>> China Southern, Xiamen Airlines, and China Eastern have all outlined plans to increase services between the United States and China. This comes shortly after both of the countries agreed to allow more weekly flights between them. Now, where there was a total of eight weekly operations on US and Chinese airlines between the two nations, there will soon be a total of 16 weekly flights.
KLM to resume service to second Chinese city
>> KLM Royal Dutch Airlines announced that it will resume flying direct to Hangzhou, China from its Amsterdam hub beginning August 27. The flight will only be operated once a week via Incheon, South Korea with a Boeing 777-200. However, the airline has intentions to add a second weekly flight as soon as possible depending on Chinese government restrictions. KLM suspended all of its China services in early February due to the outbreak of COVID-19 in the country.