ChinaTravelNews - Alibaba's online travel unit Fliggy announced that it will launch on July 15 the Fliggy "Fly At Will" product that offers consumers airline service nationwide including the Greater China area of Hong Kong, Macau and Taiwan in attractive deals.
For a domestic flight ticket with a full price of no more than RMB 500 (USD 72), a successful bidder for the Fliggy offering can make a reservation for just RMB 66 (USD 9.4).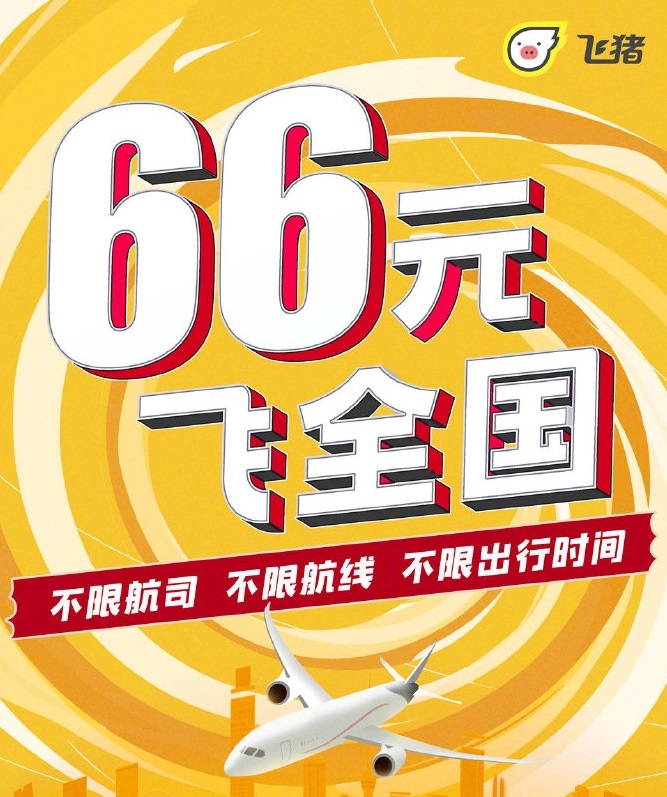 A successful bidder for the offering can choose any domestic flight operated by any airline on any route at any departure time and he or she will have 30 days to make a reservation, according to Fliggy.
Airline companies in China including China Eastern Airlines, China Express Airlines, Hainan Airlines and Spring Airlines have each launched similar flight passes as an advertisement in an unprecedented time of COVID-19 to restore consumer confidence. And now online travel platforms like Fliggy are joining the game as well.
Industry analysts said Fliggy's flight deals offer more diverse options as consumers can choose to fly with different airlines on one single national booking platform, while the flight passes offered by airlines are aimed to grow user base, drive direct bookings and compete with the OTAs.