ChinaTravelNews, Ritesh Gupta – A travel e-commerce brand in China finalizing plans for starting a flagship store even at this juncture doesn't come as a big surprise.
As the market shows signs of recovery, foreign hotel brands are not only looking at running recovery campaigns on direct channels but they are also strengthening their presence on 3rd party distribution platforms.
A flagship store, similar to the ones being offered by Alibaba's Fliggy and Trip.com Group's Ctrip, has the potential to attract massive e-commerce traffic. So a decision such as one taken recently by InterContinental Hotels Group (IHG) to collaborate with OTA Ctrip, a part of Trip.com Group, for a flagship store is an integral part of a revival strategy.
The significance of such a deal can be gauged from the fact that Jolyon Bulley, CEO, IHG Greater China, while announcing it remarked that this alliance not only shows positive signs of lodging demand recovery in China but also a vital step towards building an 'in China for China' business.
Flagship store vs. brand.com
Other than the reach of each of these platforms, the popularity of such stores in the overall digital commerce can't be ignored.
Any retail entity operating in China, with a business license, tends to have such stores, for instance on Tmall. Consumers in China have this tendency to go to a brand's flagship store on Tmall for buying, reviews etc. There is a frequent activity on such apps for store visit, and this is where the need to emulate a similar concept for travel came from.
In the travel sector, the launch of stores started few years ago and has been gaining traction. The list of benefits that travel suppliers are looking at are: embracing a way of shopping that locals are accustomed to, offering best B2C rates, loyalty benefits, flexibility and control over marketing campaigns and offering a brand experience on a 3rd party channel.
"The launch of IHG's Ctrip flagship store reflects our strategy in localization as a global company, optimizing our digital distribution channel to meet the needs of digitally savvy Chinese consumers. They will be able to enjoy our member rate, and receive member points/ benefits from both Ctrip and IHG. What's more, a Ctrip flagship store is fully managed by the hotel chain. It provides us with more flexibility in launching our campaigns and managing the content, as these can be done by our team directly," Victor Gao, VP, Channels, IHG Greater China told ChinaTravelNews.com.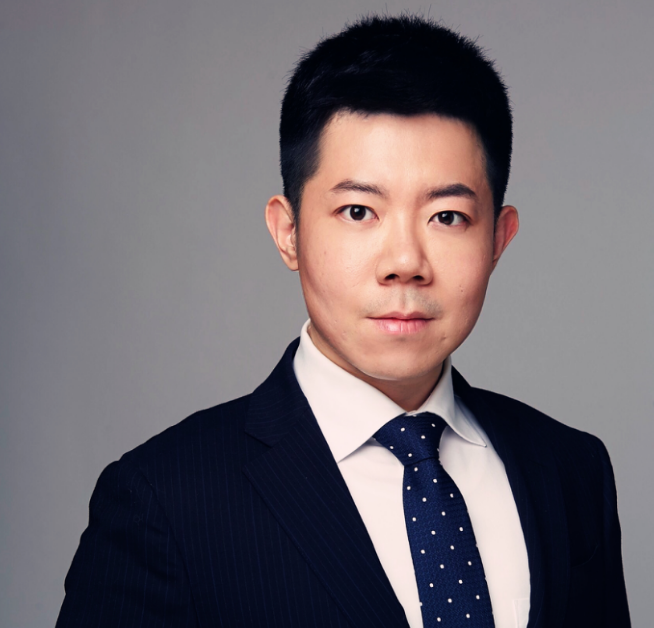 Victor Gao, VP, Channels, IHG Greater China
For its part, Ctrip asserts that its user base and repeat bookings from the same is a huge attraction. A Ctrip spokesperson mentioned that the Trip.com Group has over 400 million members and in 2018, the average user made 14 bookings with the average order totaling more than 1,600 RMB (US$225). "A flagship store is an extension of the hotel group's official website and can be used to share important information with our members," said the spokesperson, adding that with big data capabilities and sector-specific expertise, the OTA's team can come up with relevant recommendations that can help hotel group partners "achieve a perfect balance between brand, price, and service".
While OTAs and platforms are looking at these concepts to leverage their traffic and play a bigger role in the booking funnel, for hotels a major attraction is to garner a loyal or engaged base via these platforms.
Technology and distribution specialists, too, acknowledge the potential.
"Flagship stores can play an important role in the booking funnel as they can give the brand/ chain access to the entire customer base of the platform," said Chinmai Sharma, President-Distribution, RateGain.
Being part of an ecosystem
Being part of an ecosystem indeed is an influencing factor, as the mobile monthly active users on Alibaba's China retail marketplaces reached 846 million in March this year. Also, the GMV transacted in the Alibaba Digital Economy was RMB7,053 billion (US$1 trillion) for fiscal year 2020. Overall, foreign hotel brands are pleased with the streamlined mechanism crafted by Alibaba to bring both organic and paid traffic to a flagship store run by them. The fact that traffic to Fliggy-hosted products can be generated from other platforms within the Alibaba's portfolio proves to be an attractive factor for a merchant looking to tap into the concept of a running a campaign via the flagship store on Fliggy. Fliggy plugs into Alipay, Taobao and other apps. Even in Alibaba's communication tool, DingTalk, there is an option, and as shared by Alibaba's CEO Daniel Zhang, DingTalk's number of daily active users touched its peak in March (150 million) during the Covid19 crisis, but was still being maintained at more than 100 million. So with options to use a hotel's service, for instance a local service offerings like Koubei and Ele.me, hotels are keen on reaching out to the traffic.
"The bigger the top of the funnel, the better the chances are of revenue materializing at the bottom," said Sharma, who added that the concept has already existed in the online retail world like Amazon where key partners have the ability to design and create multipage stores to showcase their brands, products and value proposition on Amazon. "Similarly a flagship store in the OTA world helps a travel provider present a curated collection of their products in a customized and brand-centric shopping experience to a qualified audience."
The way it works
Cinn Tan, Chief Sales & Marketing Officer, Pan Pacific Hotels Group explained attractive features of Fliggy and Ctrip, and also suggested areas of improvements so that hotel brands gain better control of content, every interaction and better RoI:
* Fliggy: Fliggy offers a branded store which allows hotels to market customised products including accommodation, dining and spa packages. "It has a huge network of audiences via Alitrip and hence the ability to tap into this pool to gain business. As it is branded, it allows us to market and push our products accordingly to gain fair market share," said Cinn. "However, it gets a little challenging when there are generic offers such as Double 11, when hotel brands are required to provide offers within certain limited parameters and marketed on limited customisation. Brands still have to invest marketing dollars to stand out from the crowd. On the backend, it would be good for Fliggy's CMS to offer more language options so as to make it easier for global hotels to maximize this channel and leverage this CMS and backend system."
* Ctrip branded store was launched mainly as a solution for hotel brands to work within this channel and their ecosystem to gain loyal members and for their members to still obtain benefits, said Cinn. "As the largest and most matured network in China, hotel brands are able to tap into their massive market exposure and dollars to offer their brand benefits as value adds to gain a competitive edge to gain more customers. The main challenge, not unique to Ctrip, would be for hotel brands to truly drive direct bookings through these platforms. They should offer flexibility for hotels in China to connect via international channel distribution managers," she added.
An industry executive mentioned that the setting up of the flagship store along with the integration of the membership system is a positive move.
In case of IHG and Ctrip, in addition to the flagship store, the two companies will launch direct membership matching, whereby Ctrip Diamond and higher tier members can apply to become an IHG Rewards Club Gold Elite Member through the IHG flagship store. After completing a certain qualifying spend, they will be upgraded to an IHG Rewards Club Platinum Elite Member.
IHG's Gao highlighted that the Ctrip flagship store has an independent entrance, and only displays member rates and product offerings directly from the hotel chain. "When booking through a traditional OTA channel, consumers would normally search by destination, stay period and preferences. They will then look through a large amount of options and details, and spend time on making comparisons before proceeding with the booking process," said Gao. "The locally tailored Ctrip flagship store provides a direct access to guests, where they can search, browse and book a room from over 470 IHG hotels in Greater China. It focuses on an entire brand loyalty experience, including brand stories, member registration, member rates, etc. Importantly, booking through our Ctrip flagship store will get you member points/ benefits from both Ctrip and IHG."
Integration
As for working on such projects, DerbySoft has been helping foreign hotels with their integrations for flagship store on Ctrip, and also with Meituan and WeChat mini-program.
Referring to challenges associated with such integrations, Duane Overgaard, President of Connectivity for Derbysoft mentioned that whether on the hotel side or the distribution channel side, the system of these large travel companies is "very complex".
" There is loads of static and dynamic data. We need to seamlessly connect their systems, particularly the basic ARI (Availability, Rate and Inventory) data of the hotel. The ARI data must be delivered accurately to the distribution channel's system and ultimately be booked, modified, or canceled in real time," he said.
There is other data, too. For example, hotel room rates including daily rates, long-stay rates, rates related to a promotion etc. "(There are) various booking policies, maximum and minimum room stays, advance booking days, cancellation policies, taxes, etc. Therefore, the data to be connected is very large and complex, and the data will interact with each other, which requires a strong system computing capacity," added Overgaard.
From a content and connectivity standpoint , as RateGain's Sharma said, platforms such as Ctrip or Fliggy leverage content and connectivity solution providers to cater to their needs. "They either have their content database or take help from content solution providers such as RateGain to provide the images, description, and attributes related to the different properties that the hotels intend to put on the flagship stores. Also, the providers help with multilingual support to help improve conversion for local markets," said Sharma.
New dimension
Having a dedicated flagship store gives a hotel brand better merchandizing and brand-centric shopping experience to possibly the entire ecosystem of these platforms. A hotel brand can also club loyalty programs to further enhance the customer experience and also use it as an effective acquisition tool especially in geographies where their loyalty base might be feeble.
Also, since Chinese customers are so used to staying in an ecosystem, they can also avail other features of any app, for example, a hotel brand letting Chinese customers to pay at its outlets including restaurants, retail stores, and entertainment, thereby, cross-selling other products.
Hotel companies are looking for certain improvements on these flagship stores. For instance, in case of a store offered by one OTA there might not be an option to enroll within a hotel's loyalty program. And in case of the other, driving traffic to such a store is much more streamlined. But overall, in essence, flagship stores are lending an additional dimension to the reach, merchandizing capabilities and the incremental billboard effect that a 3rd party channel has to offer.