ChinaTravelNews, Ritesh Gupta – Starting from a small room in 2004 to attaining a listing as an online travel company on the Hong Kong Stock Exchange in late 2018, Tongcheng Group has come a long way.
Reminiscing the same, the group's Founder and Chairman, Any Wu highlighted that the financial performance of Tongcheng and eLong post their merger and the subsequent listing in November last year, has stood out. The combined entity has not only carved a name for itself in the capital market, but it has also emerged as the fastest growing companies in China's online travel industry.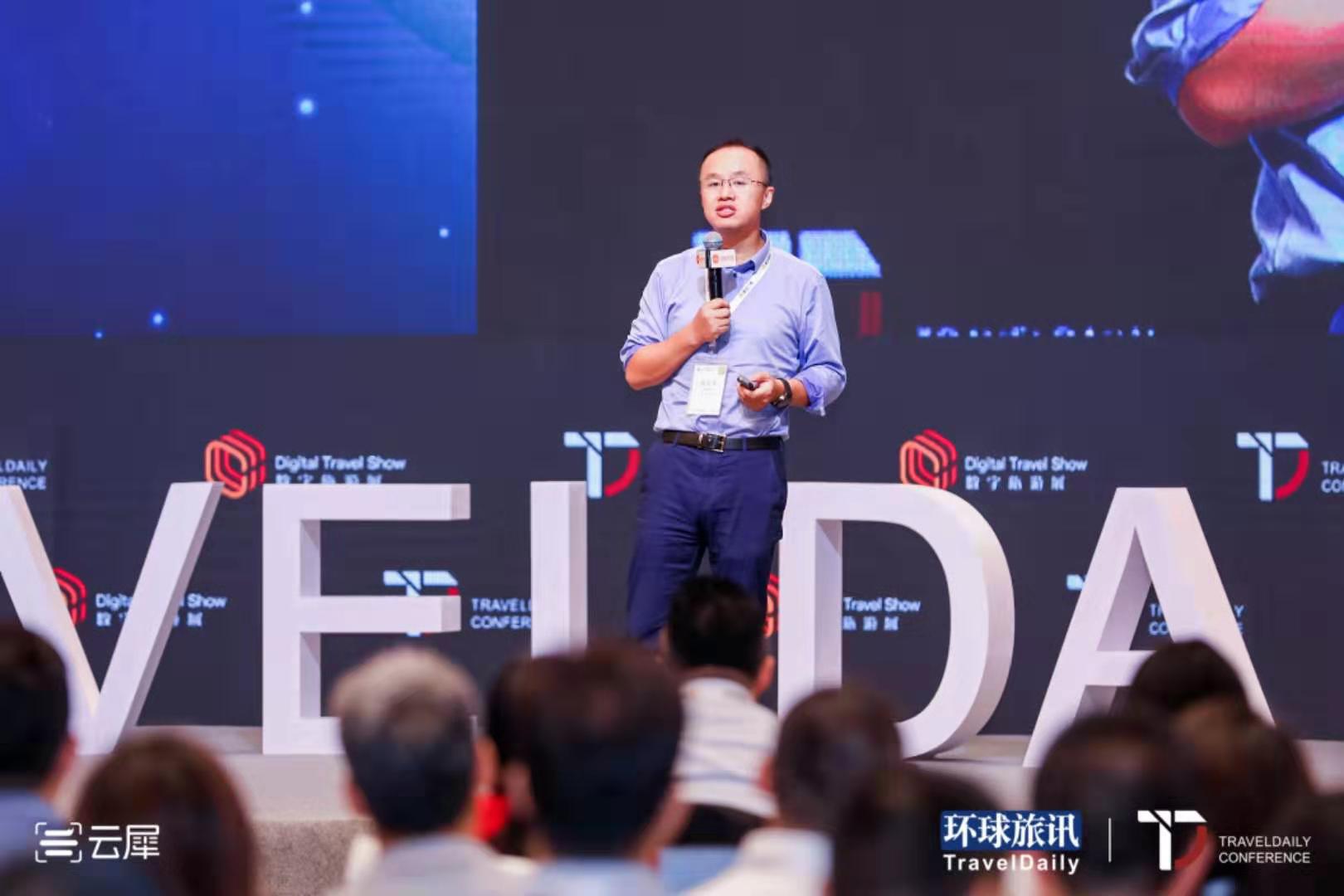 Any Wu, Founder and Chairman, Tongcheng Group
Wu, a speaker at the 2019 TravelDaily Conference, which started in Shanghai today, acknowledged that Tencent has made an immense contribution in the growth trajectory.
There are several pillars that are laying foundation for the entity's transformation from being an OTA to an intelligent travel assistant (ITA), and Tongcheng-Elong's association with the WeChat ecosystem is propelling the same.
Tencent's data and artificial intelligence-related capabilities buoys the stickiness of Tongcheng-Elong offering within the ecosystem. WeChat's massive reach along with Tongcheng-Elong readying itself for travellers throughout the journey is what is contributing to the transformation of the company, shared Wu.
As for standing in the marketplace, Tongcheng-Elong ended last year with a GMV of RMB131.5 billion and accounted for around 10% of the share in the online travel market in China.
Association with Tencent
Tongcheng-Elong's monthly average users (MAUs) rose by 45% annually to 175.2 million in 2018. In the first half of 2019, the figure rose to nearly 182 million.
Tencent-based platforms contributed 141 million MAUs last year and this rose to 153 million MAUs by June this year. Importantly, the monthly paying users have risen sharply, too, growing from 20 million at the end of last year to 28 million in six months.
Tencent's contribution is significant from the perspective of ensuring that Tongcheng-Elong remains as the preferred entry point for travel-related transactions. The online travel company direct users to its mini-program based platform from various channels on Weixin. "(Owing to our Weixin-based mini program strategy), our average MAUs and average MPUs have grown significantly," said Wu.
Currently, Weixin users can access Tongcheng-Elong's Weixin-based mini program in several ways, and these include via the Weixin wallet and a drop-down list of users' favorite or most frequently used mini programs, interactive advertisements and the sharing and search functions in Weixin.
As Wu shared, the continuous mining of data along with AI capabilities of Tencent results in relevant recommendations for travel. "If a traveller is looking for a Shanghai-London ticket, Tencent can understand the intent, preferences etc. and accordingly come up with a relevant offer for the user," mentioned Wu. He also added that the benefit of using an app like WeChat (Weixin and WeChat as two different versions of the same app) go beyond a transaction. The stickiness of the app provides an opportunity to serve during the other phases of the journey, too.
Going forward, Tongcheng-Elong is gearing up to continuously reach out to more users beyond the main cities. According to the company, the percentage of users from non-first-tier cities in China in its newly acquired paying users from Weixin increased from 54.9% in January last year to 64.3% by the end of December last year.
Focus on UX and travel-related functionality
Tongcheng-Elong has been introducing features that improve stickiness of the company's app. For instance, working on options such as online seat selection for international flights for certain flights, and allowing loyalty program members of certain airlines to use their miles for shopping on their platform.
And as an ITA, the focus will shift from core propositions of an OTA (price, standardized product etc.) to offer intelligent travel options (for example, combo of railway, flight, bus and ferry in one itinerary), "Express Check-in" option that allows users with enough points of Wechat payment to check in hotel without deposit and even providing travellers with social networking opportunities during the journey.
As a technology-driven company, Tongcheng-Elong emphasises that it is refining its core offering, and along with plans to expand and bank on data and AI, it is set to capitalize on the emerging opportunities.