ChinaTravelNews, Ritesh Gupta – Chinese airlines aren't yet fully capitalizing on the potential of search engine optimization (SEO) and search engine marketing (SEM) in their overseas marketing initiatives.
Search can play an important role in overcoming challenges that continue to shackle the inbound business of Chinese carriers. "For overseas marketing, the search channel remains the biggest contributor to the direct channel sales of airlines. And this is where Chinese carriers need to focus too – drive traffic to the right places on their respective websites and back it with consistent pricing to close the conversion gap," said Suren Gunatillake, Managing Director Asia-Pacific, EveryMundo – a fare marketing technology partner for over 40 airlines globally, including ten in the Asia-Pacific region.
The role of Google as a search engine, along with its other offerings like YouTube, in trip planning and buying can't be undermined, even though the role of traditional search in the travel booking funnel has evolved considerably in China. Travel brands operating in China acknowledge the need to understand algorithms that shape content within the ecosystems of Baidu, Alibaba and Tencent (BAT), along with Sina and Sohu. However, the situation is quite different outside of China.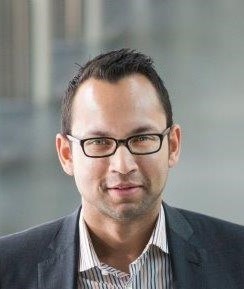 Suren Gunatillake, Managing Director Asia-Pacific, EveryMundo
Google is playing bigger role than ever via Google Maps, Google Search, YouTube, google.com/travel etc. Chinese carriers need to take note of new developments related to search, so that they can overcome challenges that they face today.
Challenges
First, many Chinese airlines, barring to a certain degree the biggest such as Air China, China Southern Airlines and China Eastern Airlines, lag behind due to weak brand awareness. In fact, it isn't uncommon to see foreign travelers struggle to pronounce the names of Chinese carriers, said Gunatillake. He also added that customer targeting tends to be minimal. "If you run a purely brand campaign and don't differentiate yourself using pricing or other factors, ROI is likely to be low," said Gunatillake, who added that there are striking behavioral differences when it comes to comparing the usage of Google (or search in general) by users outside China and inside China.
Gunatillake mentioned that many airlines struggle with SEO and this phenomenon is not only related to ones from China, but also from other markets in the Asia-Pacific region. "There are gaps in understanding of how to best leverage search – from both organic and paid search perspectives," he said. Gunatillake added that SEM is also a specialized area today, and using fares as a marketing message is one example. "Airlines can make the most of their paid search campaigns by getting potential customers from an off-site location – search results, digital ads, and other external marketing touchpoints - to a tailored landing page on the airline's website, and guide them into the booking engine as quickly as possible using consistent pricing both off and on site," he said. He highlighted the importance to SEO and SEM of managing landing pages for each route, origin and destination, with constantly updated dynamic fares and flight information.
Xiamen Airlines (IATA: MF) has been an EveryMundo customer since 2017. Felix Guan, Xiamen's Head of E-Commerce, noted that they have seen positive SEO results with their use of EveryMundo's airTRFX system. "We recognize the importance of fare marketing across our different marketing channels and we have been able to use the airTRFX SEO-optimized pages to grow international traffic in key overseas markets by over 100%, allowing us to better compete with OTAs in the search game." Guan added, "With encouraging results on SEO, we are now exploring how to further use the platform across other digital marketing channels."
Traditional search – strikingly different in and outside China
The way foreign travel intermediaries, especially the likes of Booking.com and Expedia, count on search exemplify the way the approach has evolved. Rather than just a selling a seat or a room, the goal is to build a connection with the traveller. A recent campaign by Booking.com on YouTube showed a daughter enjoying her first live soccer match and their hotel booking seamlessly interwoven into it. As Google explained, these advertisers are trying to find opportunities to highlight the experiences that people are seeking out rather than simply displaying the hotel room or flight prices.
A couple of key trends that Google has shared in the recent past:
• According to Google's own data for 2018 vs. 2016, mobile searches in the U. S. for "place(s) to travel" (such as, "top places to travel in the world" and "best place to travel in February") have more than doubled over the past two years.
• Search and video aren't separate channels. In fact, users move through the purchase journey on their own terms, seamlessly shifting between search and video. The key lies in how to blend search keywords, custom intent etc. with different ad formats, including videos.
Chinese carriers are catching up on these trends. For instance, as Gunatillake shared, there isn't a great deal of spending on video production and videos targeting international customers. "While there are some slick brand videos, destination marketing is minimal, or highly generic. This isn't a priority spending area based on our conversations with Chinese carriers. While there is opportunity in the video space to promote destinations and lead potential passengers to conversion-oriented landing pages, it needs to be considered as part of an airline's overall media and digital advertising strategy," he said.
Search and early phase of the booking funnel
Major travel e-commerce players are counting on all the channels, including search, to get into the early phase of the booking funnel. Content is one way to do so.
"We are seeing minimal use of highly targeted destination content designed to acquire overseas passengers. Part of the problem is resources – not having the teams or budget needed to create and keep up-to-date a large body of destination content," said Gunatillake. EveryMundo is introducing the concept of fare marketing to carriers in China, which is about featuring large numbers of destination pages across different languages and markets, with continuously updated fares that help get potential customers into a transactional mindset and, ultimately, into the purchasing flow.
On another note, advertisers working with Google use data to constantly refine their customer audiences, then test the creative that will have the greatest impact for them.
Referring to programmatic ad buying, Gunatillake mentioned that its use is limited among Chinese carriers, particularly outside the big three.
"We see campaigns being run in Google Display Network, and some experimentation with audience targeting. The reality is that some carriers have been winding back spending on more 'traditional' search engine marketing, or not spending at all, which makes it even more difficult to make the case for programmatic advertising. SEM can be costly and the budget needs to be well-targeted to achieve commercial outcomes. We are working with customers and prospects in China on an iterative spending approach where we can help them optimize marketing budgets based on smaller investments and test-and-review cycles," explained Gunatillake.
Xiamen's Guan has been encouraged by this approach after the airline recently began using EveryMundo's suite of SEM technology, dubbed airSEM. "We recognize SEM is a key channel for us to drive direct channel sales as it helps us capture potential customers with specific travel intent, and we understand that sophisticated campaign settings and optimizations are essential to succeed, together with a set of landing pages for any campaign we want to run. After a short period of usage, we have seen good results, with over a 60% decrease in cost-per-acquisition of SEM campaign handling using EveryMundo's technology."
Voice search
A trend to watch out for is voice search. It uses the power of speech recognition to search the web.
"This is a global matter and not necessarily confined to Chinese carriers. Airlines do need to pay attention to voice search, given an increasingly higher proportion of travel searches are being conducted by voice. However, the basics around search and conversion still stand, and airlines need to ensure that they are engaging consumers with the correct content in the right context. In order to have that right context, airlines need to look at employing a voice-friendly SEO approach, together with relevant pricing information to more precisely answer consumers' voice queries," said Gunatillake.
There are still substantial gains to be made on SEO fundamentals for those Chinese carriers seeking to reach international travelers.
Gunatillake also referred to the usage of social search via Twitter, Instagram etc. for trip planning and buying. For instance, easyJet is already offering an option to let users move seamlessly from Instagram (after they find a photo attractive) to book a flight for a location/destination they are hooked onto.
Guan added, "We are constantly monitoring and optimizing our marketing mix, and need to stay on top of trends happening outside China in order to attract a broader set of customers internationally. We will continue to look at ways to use fare marketing approaches to drive traffic to our own website from various marketing channels – wherever our potential customers start their travel search."
EveryMundo is an exhibitor at the 2019 Digital Travel Show which will be held concurrently with the 2019 TravelDaily Conference on August 28-29 in Shanghai.
Tao Wang, Deputy General Manager, Passenger Marketing & Sales Committee, Xiamen Airlines, will participate in the Executive Roundtable of "How to Create an Attractive Frequent Flyer Program Based on Big Data and Strategic Cooperation?" on August 29 at the 2019 TravelDaily Conference.