ChinaTravelNews, Ritesh Gupta – The decision-making around planning a journey and buying related trip essentials' continues to evolve. Accordingly, each stakeholder in the value chain is evolving in tandem in order to stay relevant.
In airline distribution, carriers are striving to keep control of their offer and order management, while targeting the "second wallet" to step up the average value of each transaction they process.
Amadeus is responding to this by addressing sector-specific hurdles. The B2B travel conglomerate ensures it is working with airlines to shape up the transformation they are after, be it equipping airlines with the technology and content they need to function as retailers or giving them the control of their offers via indirect channels.
Taking note of converging trends
"The travel industry is undergoing rapid transformation, but rather than taking place over time, the shifts in dynamics are converging all at once, creating a 'perfect storm' in the online space particularly," says Mieke De Schepper, Executive Vice President, Online Travel and MD Asia Pacific, Amadeus IT Group.
Ms De Schepper, who is scheduled to speak at the upcoming 2019 TravelDaily Conference's Hotel forum (Shanghai, 27-29 August this year), referred to four trends contributing to this storm.
First, owing to what Ms De Schepper calls the "consumer channel change", travelers are lost. She said Chinese travelers are mobile-first or mobile-only when booking travel or other transactions. "This has implications on the amount of relevant content that can be displayed, and the speed required to display this content, all of which greatly impact conversion and the ability to refer to other websites or apps. While travelers are empowered with direct access to content, they are also 'lost' as there is too much choice and the need for trusted content curation or personalization is not yet being met with the current technology solutions," she said. "China is leading the way in many areas when it comes to travel, from content sourcing (as in the cases of Ctrip and Fliggy) to mobile user experience and payment solutions (like Alipay). Even now, there are new online channels emerging, whether it is on mobile (WeChat mini programs), or live streaming platforms such as Taobao and Douyin (known as Tik-Tok outside of China). These innovations started in China and have been replicated outside of China, signaling that China is now much the origin of global innovation."
Second, with consolidation in distribution in China, the big are getting bigger. "The lack of loyalty and further complexity in connecting directly with travelers is resulting in an increase in customer acquisition cost. This, combined with the need for greater investment in technology, is changing the competitive landscape in China. Consolidation is on the rise, with big agencies becoming mega and small agencies changing to cover niche needs," she said.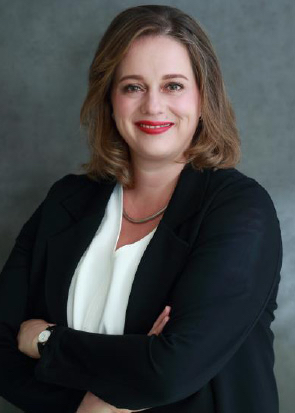 Mieke De Schepper, Executive Vice President, Online Travel and MD Asia Pacific, Amadeus
Third, there is content chaos putting intense pressure on margin. "Full-service airlines plan to move into a more direct relationship with travelers through NDC (the New Distribution Capability standard) and control their offers with dynamic pricing and merchandising. There is intense pressure on margins in the airline industry and distribution cost is being closely looked at. As a result, some content is being differentiated on certain channels over others, which limits consumers' ability to see competing offers," she pointed out.
Fourth, long-abided industry principles like full content and content parity are changing as new technology emerges. "New aggregators are stepping in to bring together content. The rules of engagement is evolving for agencies and airlines. Impacting all these areas is the technology disruption caused by the evolution of the headline makers – AI (artificial intelligence), blockchain and machine learning, which touch every (online) component," Ms De Schepper observed.
Responding to change
Amadeus has added or over-hauled its offerings in line with the way airlines evolve, by enabling agencies to search and book EDIFACT, NDC and other APIs' content in the same workflow, or aggregating into The Amadeus Travel Platform all relevant travel content, including air, hotels or other accommodation options, rail, tours and activities from any source. Aggregation is important considering content fragmentation. "The challenge is aggregating and normalizing travel content from multiple sources, so it can be quickly searched and compared by both travel sellers and travelers," said Ms De Schepper.
Amadeus has been in China for over 20 years, with offices in Beijing, Shanghai, and Guangzhou. Ms De Schepper highlighted that the online travel industry in China is already very mature and leading many emerging trends from a consumer perspective.
From a business perspective, the three immediate business opportunities Amadeus sees are:
* Ride the airline merchandising trend that is coming to China, there is incremental value for everyone, from consumers to OTAs and airlines.
* Leverage data to improve the traveler experience and bring more relevant search results to travelers.
* Expand internationally, as many consumers around the world would like to enjoy the comprehensive travel experience delivered by Chinese travel brands.
Ms De Schepper is confident that Amadeus is in a position to fuel the ambitions of Chinese players looking to expand outside of China.
"For instance, Amadeus powers instant search for Trip.com of the Ctrip group," she said. Trip.com is using Amadeus's technology to deliver speed, accuracy and booking in their quest to ensure every second counts. "We have also partnered with Trip.com to expand into new BSP (billing and settlement plan) markets in Asia Pacific and Europe."
In addition to working with existing players, Amadeus is also looking at the future by supporting the growth of the Chinese startup ecosystem through its Amadeus NEXT community.
The team connects startups to Amadeus's customers and industry players to validate their products in the market and offer its technology for startups to build their MVPs (minimum viable products).
Heycars, a Chinese startup that emerged from Amadeus NEXT, was recently integrated into the Amadeus Travel Platform to provide chauffeured vehicles that can be booked in advance. It is available in 83 countries.
Airlines and merchandising
Ms De Schepper mentioned that merchandising is at the heart of major changes occurring in the global flight distribution segment, not just in China.
The unbundling of services is not being used as a way to tackle "cheap" fares, but for enabling airlines to cross-sell and up-sell optional services.
Amadeus believes that it is going to play an important role in selling air ancillaries as well as non-air ancillaries through indirect channels.
As for NDC, Ms De Schepper said the lack of a technology standard is limiting NDC to be used widely, despite the benefits offered by NDC. Airlines today use different versions of NDC, which support different functionalities and use cases. "For NDC to work for the industry, it is crucial that we create a shared understanding across the industry," she said. The standard has the potential to bring travelers richer and more tailored content in the form of packaged deals personalized to each traveler or corporation.
Looking at the bigger picture, airlines looking to transform themselves into retailers need airline-specific systems for scheduling, merchandising and other aspects. She said it is important to have data-driven collaboration encompassing all airline functions concurrently — connecting people, processes, technology and culture.
As for working with intermediaries, Amadeus is counting on its set up to support open source development. So the group's various offerings – content, flight search, merchandising platforms and payment solutions – can help scale a global online business.
OTAs are using Amadeus's search technology powered by AI. "With the new AI-based algorithm, we can train our engine to identify the most relevant flight options depending on the profile of the customer searching for this specific itinerary," Ms De Schepper said.
Mieke De Schepper, Executive Vice President, Online Travel and MD Asia Pacific, Amadeus IT Group, is scheduled to speak at the upcoming 2019 TravelDaily Conference's Hotel forum (Shanghai, 27-29 August).