Every year IdeaWorksCompany searches for disclosures of financial results which qualify as ancillary revenue for airlines all over the globe. Annual reports, investor presentations, financial press releases, and quotes attributed to senior executives all qualify as sources in the data collection process.
These results are contained in the new report, 2018 Top 10 Airline Ancillary Revenue Rankings. Of the nearly 150 airlines reviewed, 70+ reveal figures related to ancillary revenue. The following is a sampling of the 2018 financial year results found in the report: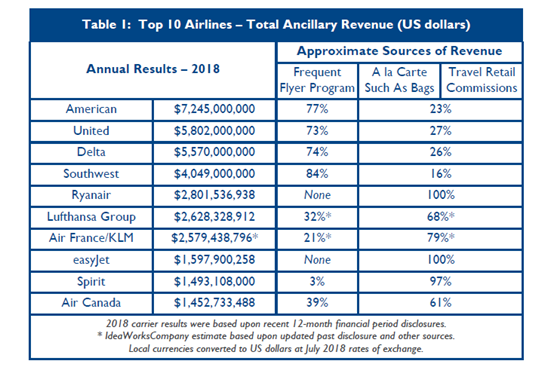 Ancillary revenue and a la carte revenue are terms which can be easily confused. Ancillary revenue ― as defined below ― is not limited to fees for optional services. It also includes other ways in which passengers generate revenue for an airline. The revenue produced by frequent flyer programs represents a very meaningful 55 percent of the total revenue listed in Table 1. But not for all carriers, as Ryanair and easyJet don't yet offer loyalty benefits to consumers. However, easyJet has announced plans to introduce a loyalty program, perhaps to generate co-branded revenue and attract more business travelers.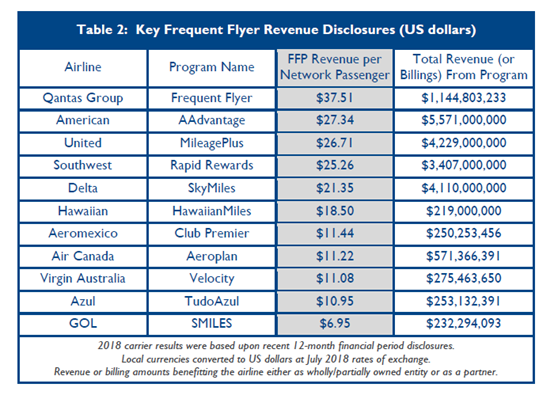 Table 2 contains a selected sample of 2018 results from our research. The results are staggering, with the US carriers on the list representing revenue of more than $17.5 billion. Caution is advised, because not all the revenue is generated by co-branded credit cards. Frequent flyer programs have other sources too, such as miles sold direct to members, or points sold to hotel, car hire, and retail partners. However, 90 percent of this revenue is typically generated by relationships with bank partners.
The top performing airlines in this list were once dominated by low cost carriers, but traditional airlines are now more numerous (Table 5 below). The definition of ancillary revenue includes the results produced by a carrier's frequent flyer program and provides a substantial per-passenger revenue boost for global airlines such as Qantas and United.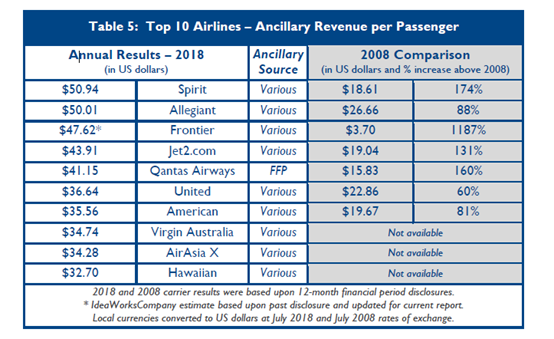 Read Original Article