The tropical island province of Hainan is getting the first Wet'n'Wild theme park in China.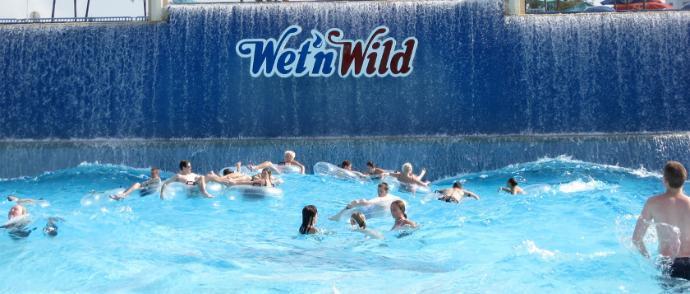 The water park in the capital city of Haikou will feature what the operators are calling the world's biggest collection of slides and attractions in an indoor park.
The 8,000 square meter indoor project is being built with a total investment of 500 million yuan ($78.4 million), and is scheduled to open next October.
Investors are Mission Hills China, a pioneer in China's fledgling hospitality, sports and leisure industry, and Guangxi Investment Group. The project will be operated by Village Roadshow Limited, an Australia-based theme park owner and operator.
"We are very confident that Wet 'n' Wild Haikou will offer a point of difference to consumers that will make the park a 'must do' tourist attraction for those visiting Hainan," said Tim Fisher, CEO of Village Roadshow Theme Parks.
Sun Xinyang, secretary of the Haikou Municipal Committee of the Communist Party of China said the water park "will be a new bright tourist spot in Haikou, and will become a symbolic Hainan tourist attraction," the Haikou Evening News reported.
Similar parks are located in Sydney, Australia, and in the US city of Las Vegas.
Read original article