Air China has joined hands with the Beijing Municipal Office State Administration for Taxation to publicize the city's departure tax rebate policy launched since July 1. Under the policy, foreign visitors can collect a tax rebate for tax-free goods purchased at duty free stores.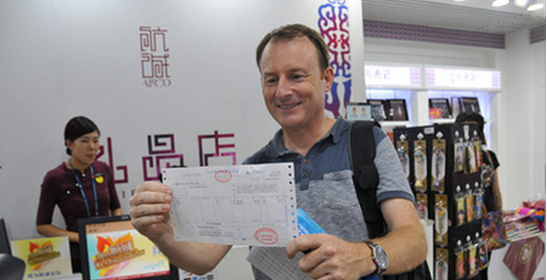 As Air China operates the highest number of international air routes among all China's carriers, the carrier is helping the city's tax office to publicize the policy overseas.
Air China's commercial spokesperson Zhigang He said the carrier is China's largest operator of international flights from China to Europe and the USA, and some 50% of its budget is invested in the international market by the year end. As such, Air China will leverage its superior position in international operation to promote awareness of Beijing's departure tax rebate policy via inflight videos, overseas online media and overseas marketing groups.
"It is well known that in Paris, the queues to claim tax rebates for duty-free purchases are extremely long. As China begins to implement similar policy, visitors are still unclear on what goods are eligible for tax rebates, or how to claim rebates," Mr He said.
Air China is in this stage promoting awareness of Beijing's departure tax rebate policy. In the second stage, it will provide feedback of travelers' expectations on tax-free products to relevant departments to refine the implementation of the policy. In the third stage, the policy will be fully implemented. The policy is expected to help develop Beijing's tourism industry and promote Chinese brands.(Translation by David)