Bus-share startup DadaBus announced it raised RMB200 million (approx: US$31.4 million) in its B Series financing round from investors that included Northern Light Venture Capital and Jingqiao Capital.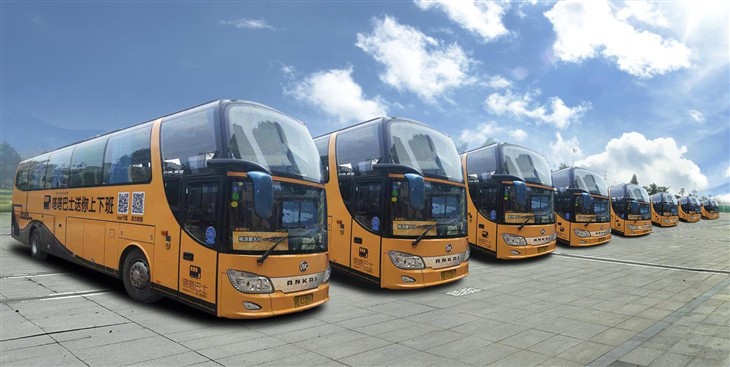 DadaBus fleet
DadaBus raised a total of RMB42 million (approx: US$6.6 million) all within 40 days of its launch in March this year – including RMB5 million (approx: US$786,676) in an angel investment and RMB37 million (approx: US$5.8 million) in an A Series financing round.
Its CEO Ruijin Zhou said DadaBus has already established over 2,000 customized bus routes in less than seven months in 13 cities, including Shenzhen, Shanghai, Guangzhou, Bejing, Nanjing, Wuhan, Xian, Zhanjiang, Conghua, Qingyuan, Zhuhai, Xiamen and Shantou.
DadaBus formed a strategic partnership with Longfan Media and Vision China Media in September and Mr. Zhou predicts that its service network will cover 30 first- and second-tier cities by year end. Its bread-and-butter services target urban commuters traveling to and from work, but it will also pioneer other services such as airport shuttle, short-distance leisure travel and direct shuttle.(Translation by David)
However, not long before DadaBus announced its windfall, a similar platform Koala Bus had closed down, despite having established 130 bus routes in Beijing operating a fleet of over 70 buses to provide 5,0000 rounds of services per day.