The number of China's 5A rated scenic attractions has been growing at a slower rate in the last two years, at 6.29% and 8.06% respectively. As of July 2015, there are a total of 201 attractions, according to the China Tourism Industry Development Report published annually by the China Tourism Academy (CTA) since 2012.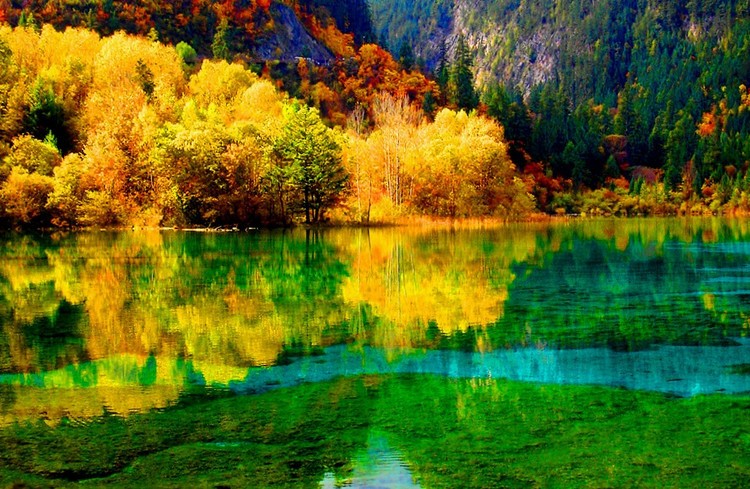 Jiuzhaigou National Park
According to the report, the average peak season admission price for China's 5A attractions was RMB102 by the end of 2014, down 22.14% and 1.92% respectively from the averages in 2012 and 2013. The average off-season admission price at RMB92 in 2014 was also down 19.83% and 1.07% respectively from 2012 and 2013.
There were also significant differences in the volume of online traffic for China's 5A rated scenic attractions – websites related to Jiuzhaigou National Park in Sichuan Province registered the highest volume of traffic, followed by sites about Huangshan Mountain. Nationally, the websites of 5A rated attractions in Sichuan, Shanxi, Beijing and Zhejiang had the highest level of online traffic on average. Websites related to scenic and cultural attractions generally had higher volume of online visitors than those of themed attractions.
The report also indicated that Chinese residents made 110 million outbound trips in 2014, up 18.7% from the previous year.
The dean of CTA's Wuhan Academy, Jing Hu, said Chinese tourists have been the top spenders in the world for five years and they are a major driver for development in the global tourism industry as the world's largest outbound tourism market.
Domestic tourism in China grew at an average annual rate of 12.9% from 2005 to 2014, and visitor numbers grew from 1.212 billion to 3.611 billion during the period. Domestic tourism expenditure also grew at an average annual rate of 21.4% from 2005 to 2014, from RMB528.6 billion to RMB3.0312 trillion. Inbound tourism receipts in 2014 were US$56.9 billion, up 10.2% y-o-y, making Chinese inbound tourism industry the third highest earner in the world after the USA and Spain.(Translation by David)