ChinaTravelNews, Ritesh Gupta - The success rate of a foreign online travel company making a mark in China remains abysmally low till date. As much as the growth story stands out, the margin of error, too, has proven to be quite small. A strategy can fail in no time if one fails to adapt in a competitively category such as this one.
It was almost a decade ago when The Priceline Group's Glenn D. Fogel (currently the company's Head of Worldwide Strategy and Planning) spoke to me in Shanghai about the timing of making of a foray in the Chinese market.
Fogel told me, "While early participation is usually helpful for success, our track record in Europe, where we were not an early entrant, shows that one can be a late entrant and still be very successful."
The group took its time, but it has been steadily ramping up its presence in China.
Strong credentials
The team has exemplified how to pertinently manage and scale up a portfolio strategy in the travel sector over the last decade or so. The corporate development team has stood out for its strategic evaluation, financial analysis, and the way it allocates capital in order to be spot on with its expansion.
If we were to talk about where China figures in the scheme of things today, the group is confident about making headway, building on its global assets.
"One of our Group's strongest assets is its truly global reach," says Adrian Currie, SVP, Corporate Development at Priceline Group.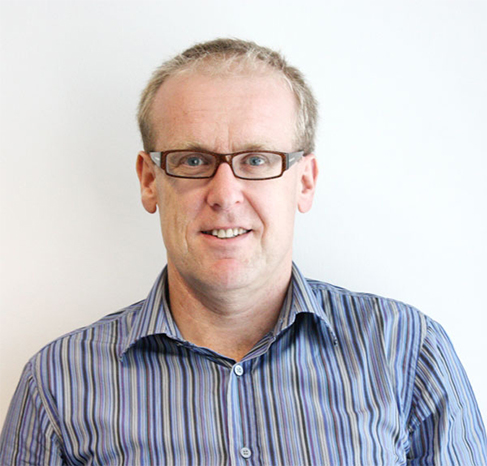 As for the approach that lets the group ensure its brands perform in any market, Currie says it's both about building the backend infrastructure and the front-end user experience. This helps to accommodate multiple languages and in ensuring customer service teams are fluent in the languages where services are being offered. "This (all) is key to ensuring we can facilitate international travel well," says Currie.
"The DNA of Booking.com is extremely international," says Currie, who shared that today the site has over 785,000 properties globally. "Our hotel partners have had success with Booking.com because we can help a small guesthouse in the countryside in Tuscany in Italy market itself to a family in Shanghai looking to take a rural European vacation."
A key aspect of travel ecommerce today is to complete various components of a trip via one channel.
Considering Priceline group's different ventures (serving air tickets, accommodation, car rental, meta search, restaurant booking, etc.), how is Priceline looking to serve Chinese customers in multi-channel, multi-device environment?
Currie says even though all brands are building themselves for a multi-channel, multi-device world, in general, "we focus each of our brands on being the best "specialist store" in its category rather than building diverse "department store" type businesses".
"When and where it makes sense to integrate our brands, we will seize an opportunity for smart collaboration. It may one day make sense to add restaurant reservations or flights to Booking.com and these are things we're exploring. However, we won't integrate for the sake of integration – only when and where we believe it truly adds incremental value to the customer experience," explained Currie.
Understanding local nuance
A key to offering a differentiated experience is crafting a tailored product in a true sense, rather than just translating a site.
For instance, rentalcars.com is very particular about being transparent with supplier service levels and protection products. When one steps out to another country and opts for a car rental, there could be instances where one might need additional information. The key here is to ensure a Chinese traveller finds the same via easy to use interface or meaningful reviews, and in turns ends up having a strong affiliating with the brand.
As Ian Brown, CEO of Manchester, England-based Rentalcars.com, told us, his team has already made progress. "A key part of our mission at Rentalcars.com is to create complete transparency for our customers on the product they are buying and what is / isn't included. That isn't always the case as you look at some other sales channels in China."
Another key aspect is going beyond the booking process. Currie says the group is investing, looking more deeply into the whole end-to-end consumer experience. "With the acquisition of OpenTable last year, bringing the capability to make dining reservations alongside travel bookings becomes a real possibility. All of our brands are also making deeper pushes into content so that they can be a part of the experience for consumers and across all devices," he says.
Localization isn't new; many travel intermediaries have attempted the same before.
So what's the strength of Priceline group?
One thing that makes the group, and Booking.com in particular, unique, is that the business grew up globally. As Currie says, the sites architecture was built to be able to turn on new languages, add localized features, promote relevant content and provide a targeted user experience.
"All our group's international customer service teams from Seattle to Amsterdam to Bangkok were built on the premise that every employee must speak at least two languages so that we can be highly relevant to the people and markets where we operate," shared Currie. He added that another critical aspect is daily monitoring of the group's websites and improvising on products to ensure customers gain access to what they are looking for.
Building presence in China
Online travel isn't just about key cities, as penetration is going regional in China.
In this context, Priceline can also count on its partnership with Ctrip. "Last year we announced a major investment in and partnership with Ctrip, whereby we are their exclusive OTA provider of outbound hotels. This gives us increased exposure to the Chinese traveller, and allows us to work alongside a partner that has tremendous local experience in the market," acknowledged Currie.
"Our teams (the Priceline group and Ctrip.com) have worked together since 2012 when we initiated our commercial partnership for outbound Chinese travellers and this relationship has developed further since then by us twice making a strategic, financial investment in Ctrip as well as expanding our commercial relationship in product and geographic terms," said Currie, who added that this "partnership continues to evolve".
Also, Priceline is growing its Agoda, Booking.com, KAYAK and Rentalcars.com brands and increasing its investment, staffing and partnerships in China.
"At Booking.com, after five years in the market, we now have more than 16,000 hotel partners and new hotel partners are being added every day in more and more cities to meet the needs of our increasing China customer base," shared Currie. The group has 10 offices across the country with another two planned to open towards the end of the year. Also, today there are over 500 employees in China including a recent customer service center investment for Booking.com in Shanghai with a team of 250 agents.
Meeting expectations of hotels
There is a clear opportunity for international hotel chains to bank on Booking.com's expertise in China.
For instance, when we spoke to a senior distribution executive of a global hotel chain based in the U. S. he told us it's not an easy task for a Western company to let a Chinese user fill a form or share information in Chinese during the course of a booking process. And this has to be achieved for thousands of hotels! He said the markets where there is a relatively lower brand awareness, that's where OTAs are proving to be valuable partners. There is reliance on such partners to make our properties available," he said, admitting that the likes of Booking.com are playing a key role in reservations.
Currie says for hotels specifically, it's a deviation from their day-to-day business operations to think about having to build international websites to cater to dozens of languages and how to optimize those websites for conversion and positive consumer experience. "We learn things every day and by taking lots of small improvement steps" to make progress with localization each and every year, he says.
In addition to driving business to hotels through the group's websites, the group can even help them build their websites for them. "Last year we launched a B2B service called BookingSuite, which focuses on delivering simple and scalable services to hotels directly. We are building 1,000's of websites and mobile solutions for hotels and enhancing revenue management capabilities through smart cloud-based software as well as providing them with local market data and analytics to help them optimize their business," shared Currie.
It was in May this year when the group acquired PriceMatch, a cloud-based data and analytics solution specialist, and the company was integrated into BookingSuite, a division of Booking.com.
Future
"We are often in the news for our acquisitions and investments, but those have added incremental growth to a very healthy organically-growing business," said Currie. "That said, we will continue to be active in looking at additional acquisitions such as OpenTable, minority shareholdings such as Ctrip and venture investments such as Rocketmiles in complementary business areas."
Interestingly, domestic OTAs are not only cooperating with global intermediaries, but they are also competing at a certain level.
"Global travel and specifically Chinese travel are huge markets with plenty of room for a number of players to successfully service millions of travelers and grow their market share substantially over the coming years. We partner with Ctrip as they have a large, growing and loyal customer base that can benefit from our global leadership in accommodations whilst we are both active in finding new customers to introduce to our services," says Currie. Similarly, within the Priceline Group, the group operates independently managed brands such as Agoda, Booking.com and Priceline.com. "Each have ambitious growth plans for their hotel business too and who work together where smart collaboration can benefit both businesses," he says.
Currie is confident of delivering a tailored and differentiated product. And this would be for all segments - Chinese consumers traveling internationally or domestically, and for inbound travelers to China.
Adrian Currie, SVP, Corporate Development at Priceline Group is scheduled to speak at the upcoming 2015 TravelDaily Conference, slated to take place in Shanghai (September 16-17).