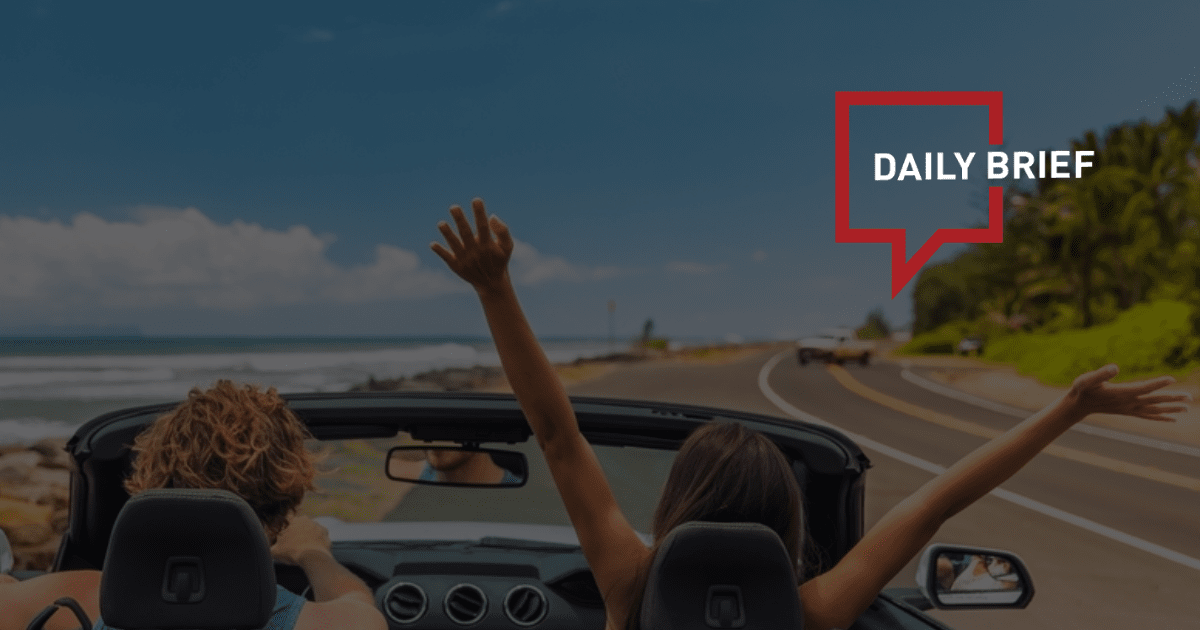 'Just a temporary blip': Chinese travelers will be back, says Banyan Tree founder
>> A dearth of Chinese travelers is nothing to "worry about," said Banyan Tree Holdings founder Ho Kwon Ping. "They are definitely going to come back. China is just a temporary blip," he said. "Most of us in the hospitality industry, a year or so ago, predicted that Chinese tourism would only start to rebound around maybe this year or even next year."
Airbus COO highlights China's pivotal role in global production ramp-up
>> Airbus cannot achieve the grand production ramp-up plan in coming years without the support of partners in China, said Alberto Gutiérrez, Chief Operating Officer of the European aircraft manufacturer. The senior executive emphasized Tianjin's significance in aircraft delivery and customer relationships, underscoring the vital role played by the Airbus A320 Final Assembly Line Asia (FALA) in Tianjin within their global industrial system.
Chinese Gen-Z spending on leisure and travel is up despite unemployment
>> Since the start of the year, consumers born after 1995 have steadily increased spending on items such as movie tickets, beauty services and visits to bars and sporting events, according to consultancy Mintel Group Ltd. Some 40% of respondents spent more on leisure in August than in the previous month, the survey found. That along with travel are the two categories that have seen steady increases in spending among Chinese youth since earlier this year, defying the rising unemployment rate for youngsters around the same time.
Wharf Hotels launches lifestyle brand Maqo
>> Hong Kong-headquartered hospitality group Wharf Hotels has launched Maqo, a new premium lifestyle brand, joining sister brands Niccolo Hotels and Marco Polo Hotels. The launch of a new brand is one of many strategic opportunities to realise Wharf Hotels' vision of "25 by 2025", as it targets more openings in key Asian destinations such as Singapore, Shanghai, Tokyo and Bangkok.
Flightroutes24 adds hotels as it continues global expansion
>> Back in the hands of its original founders, Flightroutes24, China's B2B marketplace for flight content, is ready to expand not only geographically but also across verticals – it is adding hotel content, launched in 2023, according to Nancy Zhou, co-founder and vice president, business development. Repositioning itself as a "leading global travel content aggregator", it will launch a hotel booking channel to offer a one-stop 'flight + hotel' product. Claiming thousands of global partners and more than 60 point-of-sale countries, Zhou said overseas agents make up 80% of the business, with the other 20% from China.
DidaTravel outperforms Chinese hotel market recovery
>> DidaTravel – a tech-driven global travel distribution company – has outperformed the wider Chinese outbound recovery, with a remarkable +40% growth in hotel sales, year-to-date Vs. 2019 sales (+292% growth comparing the same period, 2022). In addition, from the destination perspective, DidaTravel's inbound hotel sales into China, year-to-date, have experienced a remarkable +124% growth Vs. same period 2019.
Upgrades make visa applications easier for expats
>> Foreigners in China will be able to make appointments and inquiries related to their visas and other documents starting from Oct 9 on the government service platform of the National Immigration Administration. The NIA announced eight new functions and services of the platform on Wednesday, saying it aims to improve the standardization, regulation, digitization and intelligence of immigration management government services.
China expects 190 mln railway trips during upcoming travel rush
>> China is expected to see 190 million railway trips during the upcoming 12-day travel rush for the National Day holiday, overlapping the Mid-Autumn Festival, the China State Railway Group Co., Ltd. said Tuesday. The travel rush will last from Sept. 27 to Oct. 8, and the presale of train tickets kicks off on Wednesday, according to the company.