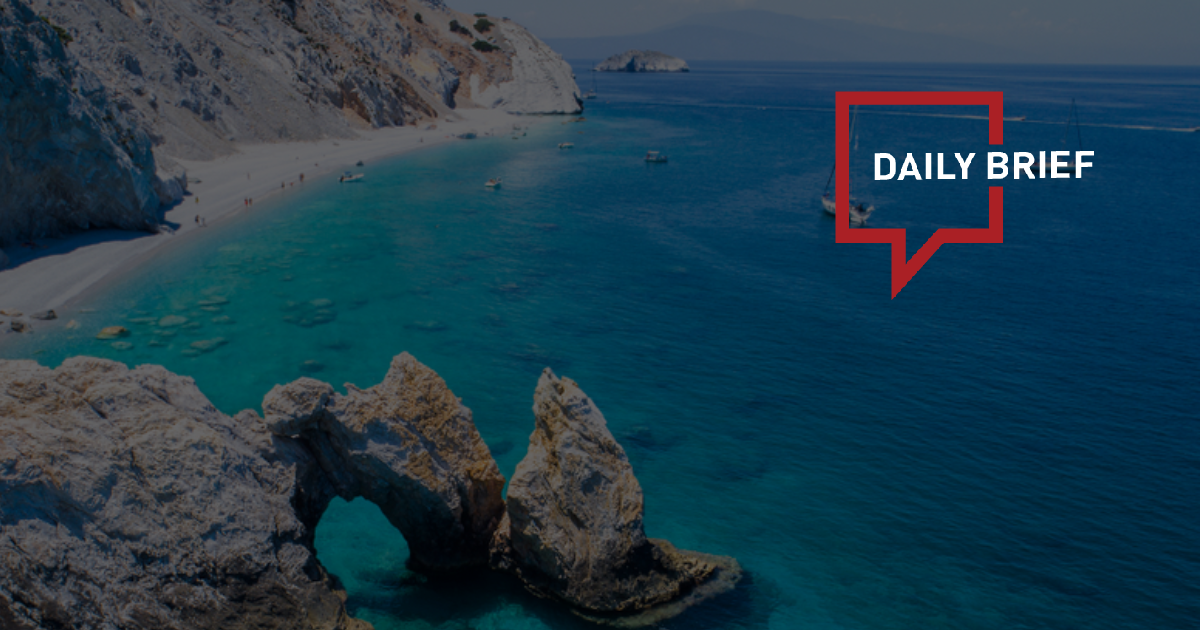 Trip.com Group eyes 20% growth over longer term, says current boom won't be short-lived
Trip.com Group, China's largest online travel agency, does not expect a stalled national economy to halt its pursuit of annualized growth of up to 20% over the next three to five years. Jane Sun Jie, the Shanghai-based company's CEO, told the Post that demand for leisure travel by local tourists across China's mainland would be strong enough to spur growth at Trip.com.
Chinese travel booking platform Huangbaoche secures $27.4 million for overseas expansion
>> Chinese travel booking platform Huangbaoche secured RMB 200 million (USD 27.4 million) in its latest financing round led by New Oriental and Pegasus Capital. The latest capital injection into the Beijing-based company comes just 8 months after the previous round, which was co-invested by existing shareholders in January of this year.
Lei Meng, the founder of Huangbaoche stated that the funds will be used to drive the full recovery and quality improvement of the company's overseas business. Additionally, there will be business synergies and cooperation between Huangbaoche and the investor New Oriental.
Accor sees record China hotel deals as travel beats slowdown
>> Accor is on track to sign a record of about 125 hotel partnership projects in China this year, doubling down on its expansion in a country where tourism has become one of few bright spots amid an economic downturn.
The French hospitality giant currently has more than 640 hotels across Greater China, which are either joint operations with landlords or fully franchised under its "asset-light" model, according to Greater China Chief Executive Officer Gary Rosen. It's also in talks with potential partners to introduce the region's first project under its Orient Express brand, Rosen told Bloomberg in an interview.
Qatar Airways and Xiamen Airlines enter new codeshare partnership
>> A new codeshare agreement with Qatar Airways will see Xiamen Airlines become the first Chinese airline to operate passenger nonstop flights between China's Mainland and Qatar. The core of this partnership lies in the launch of daily flights between Beijing's Daxing International Airport and Hamad International Airport in Doha, Qatar. These flights will be operated using the modern and state-of-the-art Boeing 787-9 aircraft.
Airbus delivers more than 630 China-assembled A320 family aircraft over 15 years
>> Airbus has delivered more than 630 A320 family aircraft assembled at its Final Assembly Line Asia (FALA) in North China's Tianjin municipality over the past 15 years, according to the European aircraft manufacturer.
The second final assembly line will have the capacity for both A320 and A321 production and is expected to be operational by the end of 2025. By then, Airbus will have 10 A320 family aircraft final assembly lines worldwide, including two in Tianjin, according to Airbus.
Georgian PM announces visa-free travel for Chinese citizens
>> Georgian Prime Minister Irakli Garibashvili on Monday announced visa-free travel to the country for Chinese citizens, citing attracting visitors and mutual economic investments among "main interests" behind the decision. The PM said travelers from China were "one of the most desirable" for countries across the world, and added the Government also wanted to see more direct flights launched with China.
Tourism Malaysia expanded China sales mission to four more cities
>> Tourism Malaysia continued with its second sales mission to China this year across four main cities. The sales mission kicked off in the city of Changsha, followed by Chengdu, Lanzhou, and Xi'an. The mission was headed by The Honourable Mr. Khairul Firdaus Akbar Khan, Deputy Minister of Tourism, Arts and Culture. The Malaysian delegation that participated in the sales mission comprises 58 organizations which include hotels and resorts, travel agents, tourism product owners, Malaysia-based airlines and a state tourism board representative.
ITB China 2023 kicks off today, reuniting China's tourism market with the global world of travel
>> The stage is set for ITB China to be once again an exceptional gathering of global industry leaders, top travel destinations and industry expertise. The much-anticipated return of China's outbound tourism aligns seamlessly with the revival of ITB China as an in-person event in the coming days, from 12 – 14 September in the Shanghai World Expo Exhibition and Convention Center.