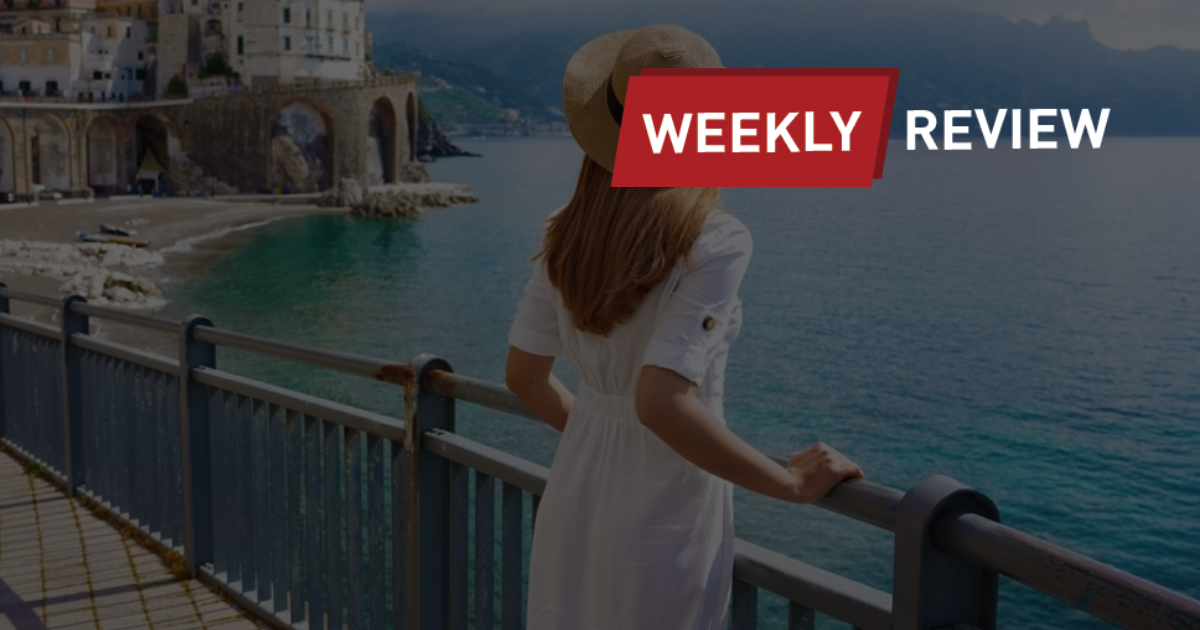 Air China plans to take delivery of 737 Max jets in Boeing boost
Air China Ltd. has signaled plans to take delivery of Boeing Co. 737 Max jets for the first time in over four years, another sign of an imminent breakthrough in the trade stalemate following the model's two fatal crashes. China's national airline indicated it will take 12 Max jets this year and double that number in 2024 in its interim financial report.
Chinese minister hopes US will further increase direct flights with China
China's minister of culture and tourism said on Tuesday China hopes the United States will further increase direct flights with China and facilitate visa applications for Chinese nationals, according to a ministry statement. Minister Hu Heping made the comments when meeting with U.S. Commerce Secretary Gina Raimondo, the report said.
Lifestyle app vows serious punishment on travel-partner-seeking posting after alleged links to pornographic content
China's lifestyle-oriented app Xiaohongshu said it has conducted a comprehensive investigation into all the postings related to seeking travel companions and hasn't identified those suspected of containing pornographic content, which was mentioned in a recent post. The platform's response came after some netizens accused a number of bloggers of sexual 'hookups' under the guise of regular postings which professed to be seeking 'travel companions'.
Meituan benefits from strengthening of "consumer mindshare" in travel
Meituan's senior management has highlighted that its prowess in consumption data analysis as well as the efficacy of its marketing tools paved the way for the e-commerce platform to post a solid financial performance in its core local commerce segment in the second quarter (Q2) of this year. Overall, revenues from the core local commerce segment increased by 19.4% to RMB51.2 billion in Q2, up from RMB42.9 billion in Q1.

"On the profitability side, it is worth mentioning that the second quarter was a peak season for local service. We think it's really important for us to have sufficient investment in this quarter to further stimulate consumption recovery and help us solidify our competitive advantage as well as to enhance consumer mindshare," said Wang.
Tongcheng carries growth momentum in hotels category into Q2
Chinese online travel company Tongcheng Travel sustained growth momentum in hotels with room nights up over 130% vs 2019 in Q2. Tongcheng highlighted that the team not only managed to take advantage of the growing demand for accommodation reservation services, but it also proactively generated demand via hotel stays for different occasions.
Fosun Tourism posts 38% revenue rise, but China is just 4% of Club Med's global volume
Club Med owner Fosun Tourism said its revenue rose more than 38% to nearly RMB 8.9 billion for the first half of 2023. The leisure-focused integrated tourism group reported a 29% increase in the business volume of its tourism operation during the first six months this year.

The business volume of Club Med in mainland China recorded RMB 320.5 million in the first half of 2023, recovering to 83.1% of that of the same period in 2019. But that's still just 4% of the brand's global volume.
H World shows faith in lower-tier cities residents' spending power
Multi-brand Chinese hotel company H World Group has referred to capitalizing on opportunities in lower-tier cities and the development of its business in the upper-midscale segment as a couple of reasons behind its RevPAR recovery in the second quarter (Q2) of this year. Speaking during the company's Q2 earnings call, Jin Hui, CEO of H World, mentioned that out of 8622 hotels in operation, 39% are located in the lower-tier cities (tier-3, tier-4 and below category cities), up by 2% year-on-year.
Shangri-La posts first-half net profit of $131.4 million, thanks to robust recovery of China, Hong Kong
Hotel group Shangri-La Asia posted a net profit of US$131.4 million for its first half ended Jun 30, 2023, from a loss of US$158.2 million the same period last year. This was mainly due to the robust recovery of its hotel business, particularly in Hong Kong and mainland China, which experienced strong demand following the easing of cross-border restrictions earlier this year, the company said.
Baidu becomes first in China to offer driverless airport rides
Baidu announced the expansion of Apollo Go, its autonomous ride-hailing platform, to expand its driverless car service to cover Wuhan Tianhe International Airport. This marks the first time in China that an autonomous ride-hailing service has been established between urban areas and an airport, as well as the first instance of Chinese autonomous vehicles connecting both urban roads and highways.