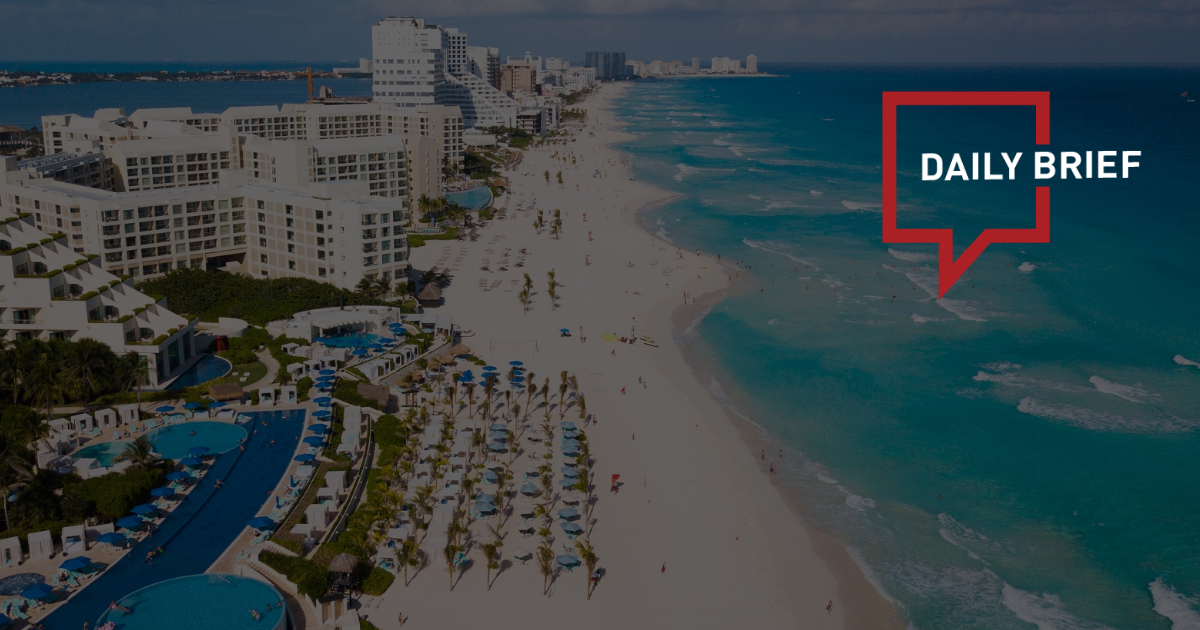 China's State Council issues measures to expand consumption
>> China is turning its focus to boosting consumption in the government's latest effort to steer a revival in the economy after its post-Covid recovery at the start of the year fizzled. The State Council said in a document the government will improve the infrastructure for charging to promote more purchases of new energy vehicles, support housing demand by expanding the supply of affordable rental housing and encourage tourism by asking local governments to cut admission fees at scenic areas or even make them free during low periods.
Amadeus forms strategic partnership with Chinese e-commerce platform Meituan
>> Meituan, a major online retail platform in China, has partnered with Amadeus, a global travel technology company. This partnership will allow hoteliers to use Amadeus' iHotelier® Channel Management™ to connect directly to Meituan and share their availability, rates, and inventory. This will open up hotels to new Chinese travelers who are using Meituan to book their travel.
Airbus forecast flies higher with demand
>> European aircraft manufacturer Airbus has again raised its forecast for aircraft demand in China, saying that over the next 20 years, Chinese carriers are expected to acquire 9,440 new airplanes to meet expanding commercial air travel demand. In the next two decades, China's demand will account for 23 percent of total new airplanes required globally.
Is American Airlines going to deepen ties with Cathay Pacific?
>> Aviation industry sources suggest that American Airlines and Cathay Pacific may deepen their relationship, although the exact nature of the partnership is unclear, according to airline blog View From The Wing. But the two airlines are limited in how closely they can collaborate due to the lack of an open skies agreement between the US and Hong Kong. Previous attempts at partnerships between American Airlines and Chinese carriers, such as China Southern, have not been successful.
Hongkongers eye Japan for 'revenge travel'
>> Hongkongers' interest in travel to Japan this summer has more than doubled from pre-pandemic levels, according to online agency Expedia, despite airfares that are expected to stay high for the rest of the year. Over 45% of flight searches in July and August were for destinations in Japan, more than double that of the same period in 2019, said Expedia Group brands' Asian head of public relations, Lavinia Rajaram.
Hong Kong hotels: cash-rich investors can find bargains of up to 30% in 'hot asset class'
>> The outlook for Hong Kong's hotel sector is bright as tourists return to the city, analysts say. Cash-rich investors are looking to snap up hotels in Hong Kong, taking advantage of discounts of as much as 30%, as a rapid recovery in tourism allows property owners to exit or trim their borrowing costs, according to industry observers.
AAPA boss says China dragging the chain in Asian travel recovery
>> In the first half of 2023, Asia-Pacific airlines carried 120 million passengers, down 66 million from 1H 2019, according to the Association of Asia Pacific Airlines (AAPA). China's influence affects regional air traffic, but its international flight resumptions are slower. North Asia lags due to delayed market openings, but China's domestic traffic has surpassed 2019 levels.
Tourism industry professionals in Spain expect more Chinese tourists
>> As the fallout of the COVID-19 pandemic eases off, Chinese tourists are flocking to Spain. Tourism industry professionals in Spain expect that this positive trend will boost the recovery of the country's tourism sector.
Air Serbia issued Guangzhou flight permit
>> The Civil Aviation Administration of China has granted approval for Air Serbia to launch nonstop flights between Belgrade and Guangzhou. The Serbian carrier has been issued rights for three weekly services on the route. It comes months after the airline was given approval to launch operations to Shanghai.
A sleepy Chinese county wakes up to a tourism boom, thanks to village football
>> Villages in Rongjiang, in China's southwestern Guizhou province, are usually known for their watermelons. But over the past two months, their football league captured the country's attention – and brought an unprecedented flood of local tourists into the quiet county.
China has 318 online ride-hailing companies by end of June
>> China's online ride-hailing companies reached 318 by the end of June, five more than the number registered in the previous month, data from the Ministry of Transport shows. By the end of last month, the authorized ride-hailing vehicle certificates and driver licenses in the country hit 2.43 million and 5.79 million, respectively, according to the ministry.