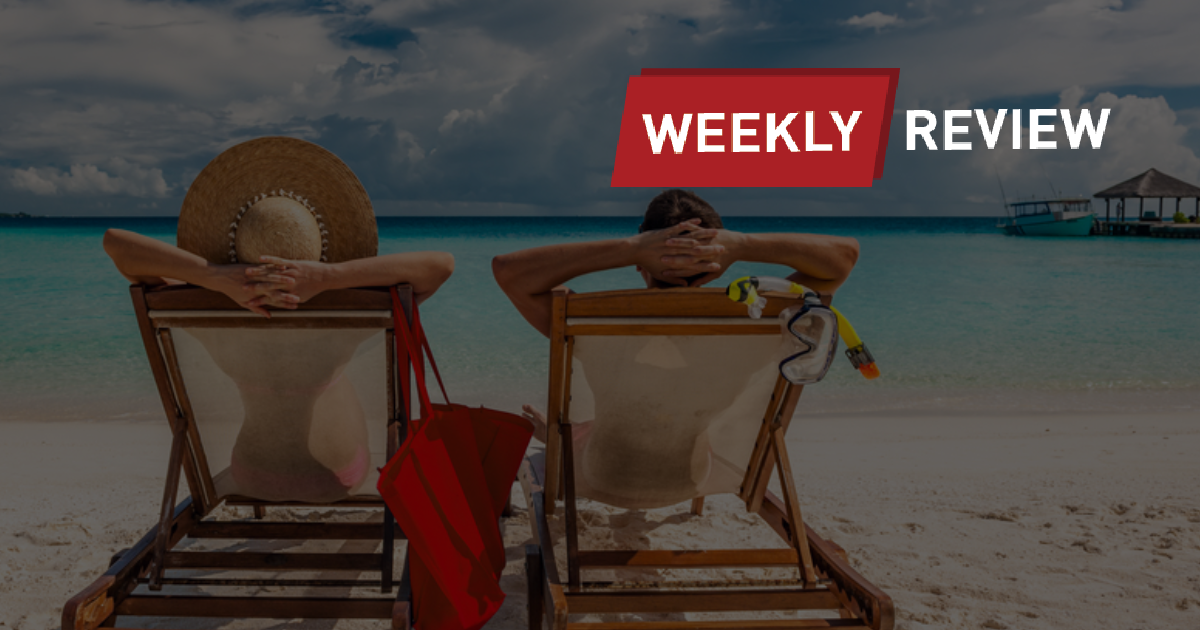 Trip.com Group launches first large-scale vertical model for travel
Trip.com Group released on July 17 the first large-scale vertical model for the travel industry, "Xiecheng Wendao" (in Chinese), aiming to provide users with "reliable content and reassuring recommendations".

The group's chairman James Liang explained that "Xiecheng Wenda" is a vertical model that filters 20 billion high-quality non-structural travel data. It combines the company's existing accurate real-time structured data with self-developed vertical models trained using robots and search algorithms from its historical training. Significant human resources were invested in generating and verifying general travel response content.
Baidu founder exits Trip.com Group board of directors
Mr. Robin Yanhong Li, the founder of Baidu, has resigned as a director of Trip.com Group, effective immediately, according to the online travel group's announcement. Baidu is Trip.com Group's major shareholder, with a 10.7% stake in Trip.com Group as of the end of January this year. However, the internet search giant sold $470 million worth of Trip.com shares last month.
Trip.com Group and Chope partner to provide instant restaurant reservations to Southeast Asian-bound travelers
Trip.com Group and Chope have partnered to provide instant restaurant reservations to travelers visiting Southeast Asia. The partnership will give travelers access to over 3,000 restaurants across Singapore, Indonesia, and Thailand via Trip.com and Ctrip.
Meituan acquires 10% stake in Zhipu AI
Chinese food delivery giant Meituan is ramping up investment in the generative artificial intelligence space by buying a 10% stake in Zhipu AI, a prominent start-up founded by Tang Jie, a professor of computer science at Tsinghua University.
Tencent boosts digital payments for overseas users in China
Tencent is deepening its collaboration with international card organizations including Visa, Discover Global Network (including Diners Club), JCB, and Mastercard in order to further improve overseas users' digital payment experience in China. After linking an international card, overseas users will be able to conveniently access tens of millions of merchants, including small and medium-sized merchants.
iQIYI launches first parent-child theme park in Beijing
China's major online streaming service platform iQIYI opened iQIYI QiBubble Space, the company's first offline parent-child theme park, in Yanqing District, Beijing. The theme park marks iQIYI's latest explorations in pursuing IP commercialization, incorporating elements from iQIYI QiBubble's original animation IPs which provides an immersive entertainment experience for users. As of February 28, 2023, Baidu had 89.3% voting power over iQIYI.
Accor, Sunmei celebrate Movenpick 50th anniversary with strong development in China
Accor and Sunmei Group shared an update of their development progress celebrating the one-year mark of their strategic alliance to debut and develop the Mövenpick by Accor brand across China. The two companies plan to open more than 400 Mövenpick by Accor smart technology hotels, resorts, and extended stay properties across China, representing more than 60,000 guestrooms. In the first 12 months since the partnership was formed, 10 new hotel projects have been signed, more than one hundred project negotiations underway and multiple openings in 2023.
Pansy Ho nominated as non-executive director for China Southern Airlines
Pansy Ho has been nominated as a candidate for independent non-executive director of the board of China Southern Airlines, according to a recent announcement made by the airline. If appointed to the board, this would mark Ho's first appointment in a mainland-listed company. The nomination will be submitted to the company's latest shareholder meeting for approval.
China's HNA Group said to be eyeing more aircraft orders
HNA Group executives have recently shared an intent to acquire hundreds of new aircraft by the decade's end. The group will have a combined fleet of over 1,000 airliners with these additional planes. This announcement comes as the group has been working to keep up with rising demand for air travel. The airline group plans to expand into the coming decade, aiming to operate a fleet of 1,200 to 1,300 aircraft by 2035.
Delta and China Eastern offer baggage check-through service via Shanghai Pudong Airport
Delta customers traveling between the U.S. and China connecting on China Eastern flights at Shanghai-Pudong International Airport (PVG) can now check in their bags to their final destination. Customers no longer need to collect and re-check their baggage at PVG for both incoming and outgoing flights and can simply clear immigration and board their onward flight, which greatly improves the transfer experience at PVG on Delta and China Eastern flights.