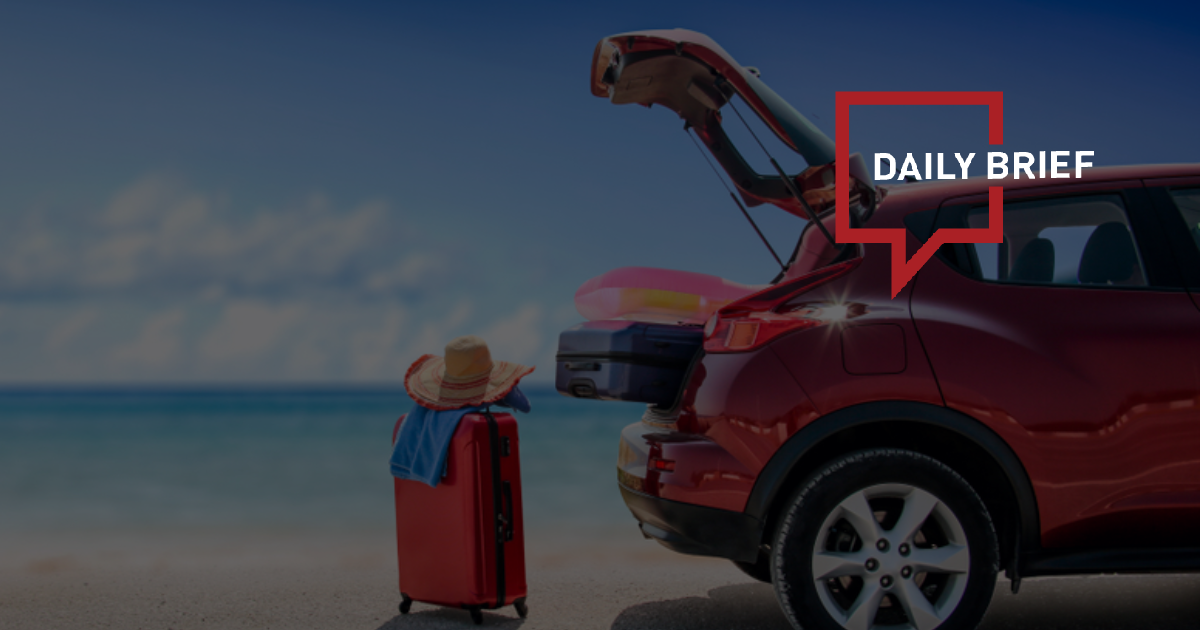 Hong Kong travelers take to skies again, with more and longer trips and higher spending, survey finds
>> City online travel agency Klook polled 3,412 Hong Kong residents in June, and 96 per cent said they planned to travel at least once in the next 12 months, while 40 per cent said they expected go abroad three times or more. The top pick for travel was Japan – 66 per cent of those surveyed said they planned a trip there in the next year. It was followed by Taiwan, Thailand, South Korea and Europe. The survey respondents said they were prepared to spend at least HK$10,000 (US$1,280) per person on each trip.
Trending Citywalk gives new fashion of cultural tourism in China
>> An immersive and slow-paced Citywalk is gaining traction across China. In contrast to rushing past overcrowded tourist landmarks, the new trend has emerged as a popular alternative to explore bustling markets, ancient streets, and charming alleys at a leisurely pace. As evidenced by the surging popularity of hashtags like "Citywalk for vacation" on lifestyle sharing platform Xiaohongshu, with a staggering 465 million views and nearly 464,600 engagements, the trend is truly capturing attention.
MSC Cruises heading back to China in March 2024
>> MSC Cruises today announced that on March 16 2024 it will return to international sailings from China with the MSC Bellissima becoming the largest and newest flagship in Asia, according to a company statement. The MSC Bellissima will operate international itineraries between March 16 and April 24 2024 to neighboring countries from Baoshan Wusongkou International Cruise Terminal in Shanghai.
SW Chinese city resumes, launches int'l air routes amid summer travel rush
>> Chongqing Jiangbei International Airport in southwest China's Chongqing Municipality will add or resume several international routes during the summer travel peak. To meet the travel needs of domestic and international tourists, Chongqing Airlines resumed direct flights between Chongqing and the Thai island of Phuket on July 1, and Xiamen Airlines has launched a new flight from Chongqing to Kuala Lumpur, the capital of Malaysia. Air China will open a new route between Chongqing and Singapore on July 23.
Hong Kong International Airport to unveil its First-ever HKIA Metaverse
>> Hong Kong International Airport (HKIA) and JCDecaux Transport Hong Kong join hands to launch the first-ever Hong Kong International Airport (HKIA) Metaverse. The campaign starts on July 6 to August 31, 2023, offers brands an immersive virtual world to engage international visitors and local travelers where they can enjoy different games at the corresponding booths with the power of Web3 ecosystem.
China denounces US' China travel warning
>> China on Monday denounced the US' travel warning against heading to China and urged the US to stop actions that disrupt the pragmatic cooperation between the two countries. The remarks were made by Chinese Foreign Ministry spokesperson Mao Ning at a regular press briefing in response to a travel advisory issued by the US Department of State suggesting its citizens reconsider travel to China due to "the arbitrary enforcement of local laws, including in relation to exit bans, and the risk of wrongful detentions."
Chinese embrace summer holiday flying for first time in years
>> The summer holiday season started with a bang for China's aviation sector, with passenger traffic at the country's airports reaching almost 9 million in the first five days of July, 14% higher than in the same period in 2019, data from travel platform Trip.com Group Ltd. show.
US to start 'road show' to attract Chinese tourists but flight limits remain
>> In the coming weeks, US destination marketing organizations are making their first sales trips to China. In August and September, Visit California and New York City Tourism + Conventions will make their first sales missions to China since the pandemic.