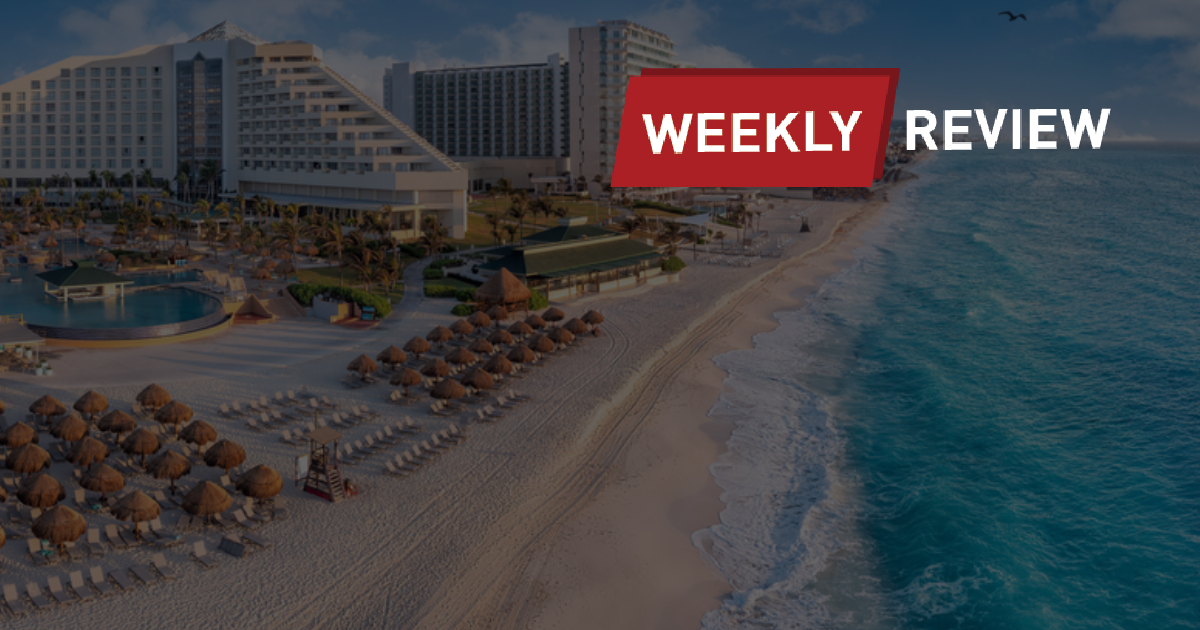 Airbus presses Chinese airlines to order planes as widebody slots fill up
Airbus is urging Chinese airlines to place orders for its biggest planes because huge purchases by other carriers and supply-chain disruptions are extending wait times in the post-Covid travel boom. "Slot availability is evolving very quickly, and we have tried to accelerate this discussion with our Chinese customers," Airbus China Chief Executive Officer George Xu said.
H World appoints Deutsche Hospitality CEO as international unit head
H World, the shareholder of Deutsche Hospitality, is strengthening its international business division by appointing Oliver Bonke, Chief Executive Officer (CEO) of Deutsche Hospitality, as CEO of H World International. Further, Choon Wah Wong is appointed as Managing Director of Steigenberger Hotels GmbH/Deutsche Hospitality and SVP Finance of H World International.
Klook bundles Taylor Swift tickets with Singapore tours
Klook announced that it has been tapped as the official "experience partner" for Swift's upcoming shows in March 2024 in Singapore's National Stadium. The app will offer bundles consisting of concert tickets, hotel stays or packages, and other options such as activities and experiences in Singapore.
China requested Japan allow visa free entry, business group says
China's government requested that both Japan and the mainland allow visa free entry to the other nation's citizens to simplify travel between them, the Chinese Commerce Minister told a group of visiting Japanese business people this week, according to a member of the contingent.
Hainan's offshore duty-free shops see sales up 31% in H1
The total sales revenue of offshore duty-free shops in South China's island province of Hainan reached RMB 32.4 billion ($4.48 billion) in the first half of this year, representing year-on-year growth of 31%, local authorities said. Out of the total sales revenue, duty-free sales hit RMB 26.48 billion, up 26% year-on-year, according to data released by the Hainan Provincial Department of Commerce.
Marriott Bonvoy announces collaborations with Air China and China Southern Airlines
Marriott Bonvoy, the travel program of Marriott International, recently announced the relaunch of its collaborations with frequent flyer programs, Air China PhoenixMiles and China Southern Airlines Sky Pearl Club. These collaborations aim to offer exclusive benefits to members, including the new opportunity for members to earn miles for stays at Marriott Bonvoy hotels around the world, and transferring Marriott Bonvoy points to miles.
Hong Kong aviation recovery is coming much sooner than expected
Hong Kong's aviation sector will recover to pre-pandemic levels by the end of 2024, three years sooner than previously anticipated, the International Air Transport Association (IATA) said on Tuesday (Jul 4). "The situation is looking bright for Hong Kong," IATA director general Willie Walsh said in a statement. "China's earlier than expected reopening is providing a much-needed boost to the passenger recovery."
Cathay Pacific devalues flight awards
Cathay Pacific flight award charts will be updated for redemption tickets issued on or after October 1. This revision will include increases and decreases in the miles required to redeem flights with Cathay Pacific and its partner airlines. Most of the changes, however, are negative, with certain awards soon costing more than 40 percent more than they used to.
China to see 760 million railway trips during summer travel rush
China is expected to see 750 million railway trips during the upcoming summer travel rush, almost identical to that of 2019 level, data from the country's railway operator showed Wednesday. This year's summer travel rush will last for 62 days from July 1 to Aug. 31, and a peak of nearly 14 million passenger trips in a single day is expected to be made during the period, the railway operator said.
More flights from China to boost tourism, trade and jobs in Melbourne
One of China's largest airlines will add 10 more flights each week to Melbourne, bringing more visitors, enabling more exports and creating more jobs. China Southern Airlines will operate 17 non-stop flights per week to Melbourne from Guangzhou and potentially Shenzhen by the end of 2024.