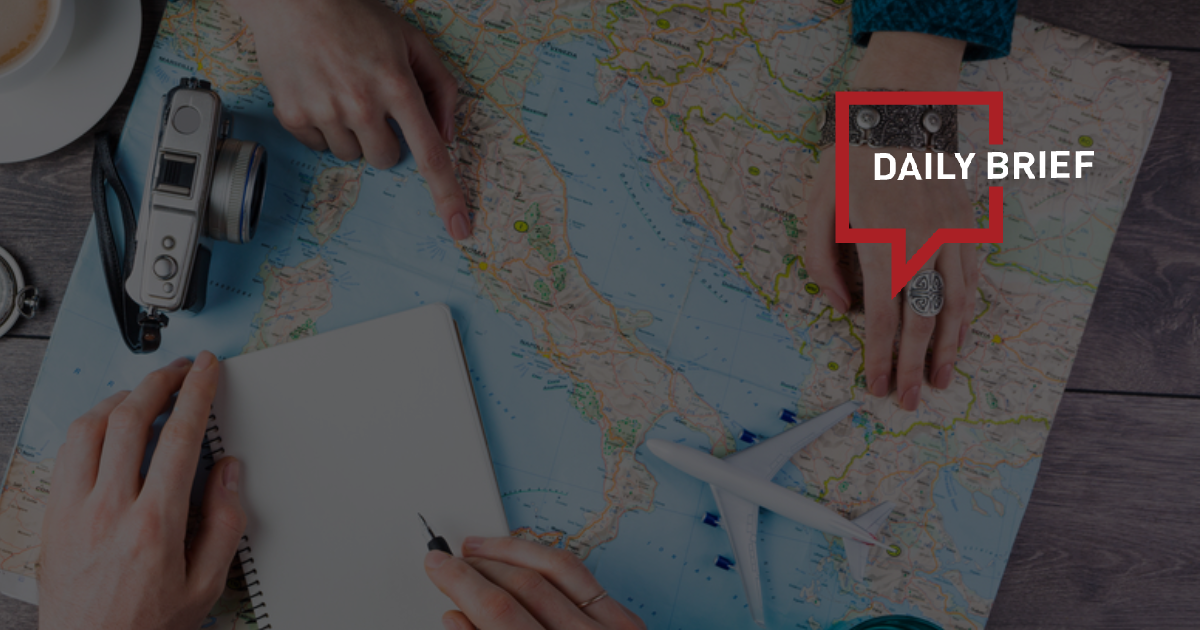 Intuitive announces two-way strategic partnership with DidaTravel
>> Intuitive and DidaTravel have announced a new partnership, which will see DidaTravel have access to strengthened hotel connection capabilities and intuitive strengthening its foothold into the Asian market. The international travel distribution provider headquartered in China, DidaTravel, will integrate with intuitive's 'iVectorOne' API, to gain access to a wide selection of hotels. DidaTravel will also contribute in expanding iVectorOne's supplier network by distributing their portfolio of over 1,000,000 worldwide hotels.
Baidu launches commercial fully driverless ride-hailing service in Shenzhen
>> Chinese tech giant Baidu has obtained licensing for commercial operation of its fully driverless ride-hailing service in Shenzhen. Baidu robotaxis are now authorized to provide ride-hailing service with no safety operator present in the car, making Shenzhen the fourth city in China where such service is available, following Wuhan, Chongqing and Beijing.
China Eastern Airlines ups flights to Paris, Madrid
>> China Eastern Airlines upped its flights between Shanghai and Paris from three to seven a week starting from June 11, which means it is flying daily between the two cities. Besides, the airlines' flights between Shanghai and Madrid will also be increased to five per week starting from June 20. The Chinese airline company has established a European marketing center in Paris, which administers multiple business divisions offering services for travelers.
Marriott International celebrates growth milestone with the opening of its 500th hotel in Greater China
>> Marriott International announced the highly anticipated opening of its 500th hotel in Greater China – Rissai Valley, a Ritz-Carlton Reserve. The milestone marks Marriott's long-standing commitment to strengthening its presence in the region since entering the market close to 40 years ago. The company plans to bolster its strong position in Greater China with a total of 47 hotels expected to open in the region in 2023 – adding close to 13,000 guestrooms to the portfolio.
TAT expecting 5m visitors from China
>> The Tourism Authority of Thailand (TAT) governor Yuthasak Supasorn said he believes most Chinese tourists are still keen to travel after saving money to travel abroad during the pandemic. He said the agency aimed to see 5 million Chinese travelling to Thailand, 50% of the approximately 10 million arrivals recorded in 2019.
However, in terms of top inbound markets, there has been a consistent growth of Malaysian tourists and this market secured first place, closely followed by China. From January to May, Chinese tourists tallied more than 1.1 million, while the Malaysian market stood at 1.6 million.
China's Ministry of Culture and Tourism releases notice on strengthening toilet construction and management in tourism industry
>> China's Ministry of Culture and Tourism has issued a notice to make deployment work in promoting the construction of standard toilets and improving toilet infrastructure in a bid to solve management problems related to toilets during peak travel periods, the ministry announced on Monday. The notice also requires to enhance the allocation of toilet facilities at entrances and exits of tourist attractions and popular scenic spots, as well as observation platforms where there is a concentration of visitors.
Number of flights in China gradually increasing
>> China's Civil Aviation Authority will continue in its efforts to promote the steady and orderly resumption of international flights. The number of international passenger flights is expected to increase to more than 6,000 every week during the summer travel season. It is estimated that an average of 13,600 domestic passenger flights will operate every day, carrying 1.83 million passengers, an increase of 11% and 7% respectively compared to 2019.
Travel companies, hotels from Moscow woo Chinese tourists, see increased inflow
>> Dozens of hotels and travel agencies in Moscow are promoting their businesses in a number of Chinese cities including Beijing and Shanghai, as a Moscow tourist official said that he expected inbound tours from China to increase. The city is ramping up efforts to facilitate tourism, including the wider use of the yuan.
Cathay Pacific to hire cabin attendants from China's mainland from July
>> Cathay Pacific Airways said on Monday it would in July launch initiatives to improve Mandarin language and cultural understanding, including hiring cabin staff from China' s mainland, after three crew were fired over discrimination.