ChinaTravelNews, Ritesh Gupta - Meituan recorded significant growth in both hotel room nights and GTV (gross transaction value) in its in-store, hotel and travel business the first quarter (Q1) of 2023.
The first few months of this year have brought a significant change for Meituan, as the company's financial performance in 2022 suffered due to prolonged pandemic control measures. In fact, Meituan stated that in the last quarter of 2022, the year-over-year decrease of the in-store, hotel and travel revenue due to the negative impact of the pandemic, was to a similar extent as that of the second quarter. So the platform has had a prolonged struggle, before recovery gained momentum this year.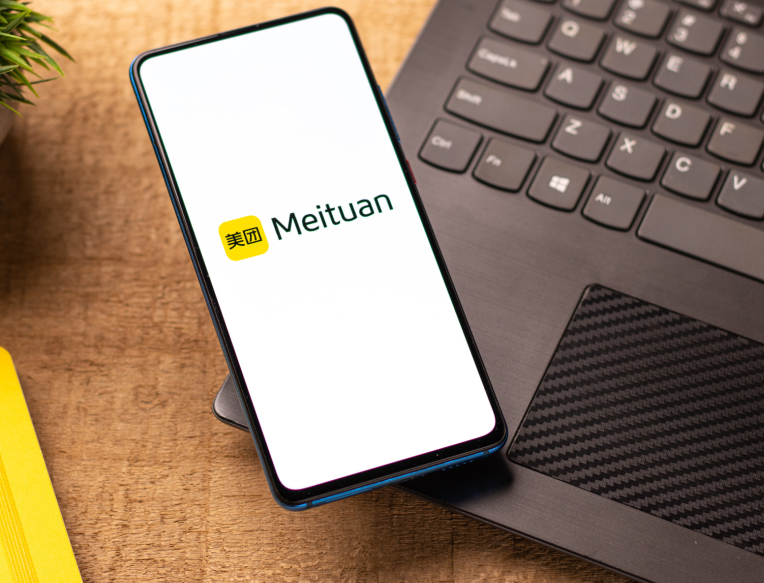 Speaking during the company's Q1 earnings call, Meituan CFO Shaohui Chen mentioned that the in-store, hotel and travel division "achieved strong revenue growth on both year-over-year and quarter-over-quarter basis". GTV in this segment increased by more than 52% year-over-year.
Chen said that the revenue growth rate for "hotel and travel were particularly significant, benefiting from discounts in the sale of room nights". He also shared that overall operating profit and operating profit margin for Meituan's in-house, hotel, and travel business increased on both a year-over-year and on a quarter-over-quarter basis, thanks to the increase operating leverage due to business scale recovery. "This was partially offset by a higher revenue contribution from lower-margin hotel booking and travel business, and the increase in our traffic additional expenses and merchant rebate," he said.
Marketing prowess
One of the highlights of Q1 was group's marketing strategies and user incentive schemes to capture the growing consumption demand.
For instance, the promotional formats. Meituan's CEO, Wang Xing, said that the company focused on deep-discounted deals and flash sales, live streaming or short-form videos, letting merchants enhance their growth potential. The group chose to "explore traffic growth, and stimulate non-instant demand".
Wang shared that Meituan introduced "special deals" for its in-store, hotel, and travel business at the end of March that expanded across the country in April.
"(Our) April GTV of in-store, hotel and travel business continues to grow rapidly on both year-by-year and month-over-month basis, reaching three times the scale of last April," he said. "During the recent Labor Day holidays, GTV of our in-store, hotel and travel business also increased by over 200% compared to the same period in 2022. Driven by the recent offline consumption recovery, we continue to take proactive measures to solidify our competitive advantages."
"(for live streaming), we also worked with theme parks, hotels, travel agencies, and other in-store service merchants to provide the consumers with a wide range of high-quality selections," he said. The team emphasised that through such marketing campaigns, the "consumer mindshare of finding the best deals" on Meituan was further strengthened. On the product side, Meituan focused on its search and recommendation functions to help consumers make booking decisions more efficiently.
For the first quarter of 2023, order volume increased by around 35% year over year, driven by increases in both number of transacting users and transaction frequency.
According to Meituan, amidst such activity in Q1, room nights during the Chinese New Year holiday rose by over 40%, compared to the same periods of 2022 and 2019. Room nights from local accommodations and short-distance travel scenarios also sustained high growth momentum after the Chinese New Year, and peaked for several consecutive weekends. "Following the evolving consumption trends, we continued to enrich our product mix and leverage holiday promotions to enhance brand awareness," said Wang.
Meituan's selling and marketing expenses increased by 14.6% to RMB10.4 billion in Q1 from RMB9.1 billion for the same period of 2022, which was primarily attributable to the increased transacting user incentives. Overall, by focusing on increasing activity in its key local commerce segment like food delivery, Meituan witnesses a rise both the number of transactions and the average order value, plus benefits from its optimised transacting user incentives strategy. And in the eventual analysis, in its in-store, hotel and travel businesses, too, this resulted in a revenue growth, mainly driven by the strong GTV growth as a result of consumption recovery.
"(Going forward) we will continue to provide the merchants with a larger traffic, and more visually appealing marketing tools," said Wang. "We will further focus on content creation in live streaming to stimulate consumer demand for both instant consumption and stockpiling (coupons)." Other than content creation, the campaigns are going to feature KOL live streaming to go with merchant live streaming.
Wang also mentioned that Meituan is "actively explore new traffic acquisition channels". Elaborating on the same, he said the plan is to work with "third-party platforms and broaden Meituan's distribution channels such as short-form media platforms. We (also plan to) expand our efforts in offline marketing."
Wang acknowledged that more marketing expenses will further impact "our operating margin. We believe that these investments for the long-term growth of the business is necessary".