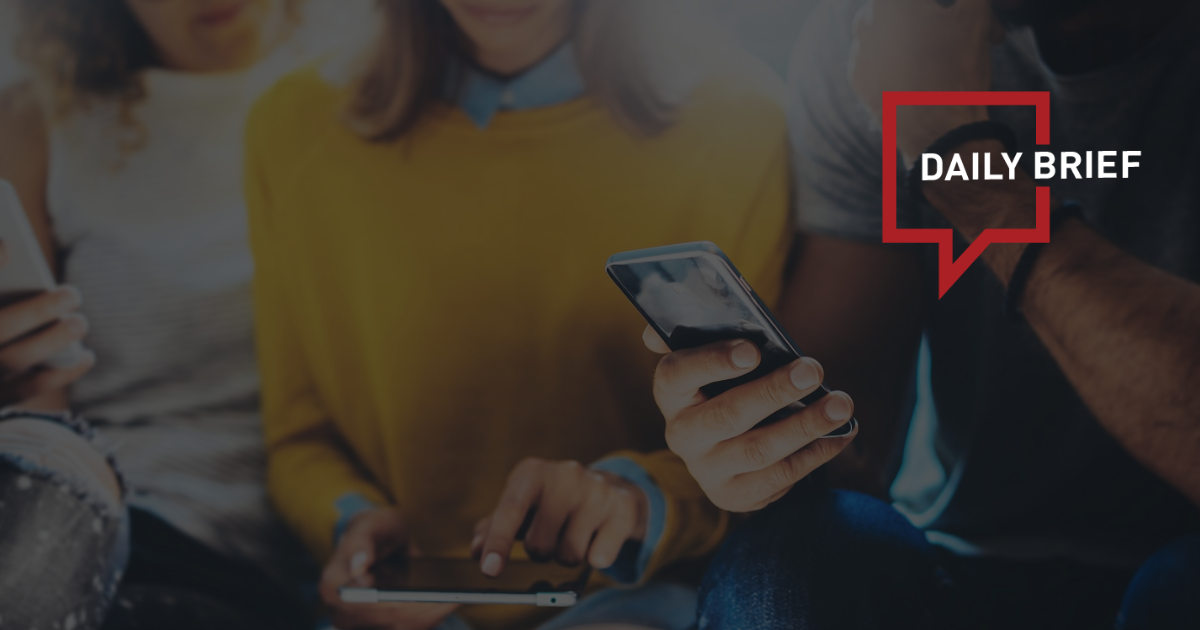 Chinese tourists to Japan to bounce back in July, JTB predicts
>> As Japan changed its policy to stop requiring Covid-19 tests or vaccine certificates from Chinese passengers, tourism is expected to return to normal in July, according to the largest travel agency in Japan. Some 21.1 million international tourists will visit Japan this year, up almost seven times from last year, while the inflow of Chinese tourists will rebound from July, JTB predicted recently.
US-China flights still down 94% as post-COVID recovery delayed
>> Nearly four months after China reopened its borders, nonstop commercial flights to and from the US remain down 94% from pre-pandemic levels. Eighty-five flights are scheduled across 10 routes from the US to mainland China this month, compared with the 1,506 across 50 routes that flew in April 2019, data from aviation analytics firm Cirium shows.
Chinese tourists return with lighter wallets
>> Chinese travelers are opening their suitcases again, but not their wallets. More than 240 million people are visiting mainly domestic spots like Shanghai and Hong Kong during the almost week-long Labour Day festivities. It's slightly more than pre-Covid levels, but spending is lower as many find cheaper ways to have fun.
Hyatt Hotels sees 2023 as breakout year for Europe and China
>> Hyatt Hotels Corp. raised its financial outlook for the year ahead, calling out expected strength in Europe and Asia Pacific as especially key factors for its hotels and resorts. The Chicago, Illinois-based hotel operator has also been expanding its footprint in Asia Pacific, where it expects to see a strong recovery this year from the pandemic as China rebounds.
Hong Kong welcomes 1.7 million visitors in a five-day break
>> A total of 1.7 million people visited Hong Kong during the five-day break, and 37% or 625,000 were tourists from the mainland. Tourism industry leaders on Thursday said Hong Kong still holds a strong appeal for mainland tourists.
Chinese tourists slowly started traveling again
>> Most countries and regions recorded month-on-month growth in visitor arrivals in March 2023, and Chinese tourists slowly started traveling again, according to a report by AP Hospitality Advisors. Boosted by increasing traveler numbers from mainland China, the visitor arrivals to Hong Kong increased by 68% in March, reaching 41% of pre-pandemic levels in 2019. Thailand, leading the recovery in the region, reached over 80% of pre-pandemic levels in March, followed by The Philippines and Singapore.
Most APAC markets saw GOPPAR exceed the 2019 comparable: STR
>> Data from hospitality research firm STR showed that most Asia-Pacific markets saw GOPPAR (gross operating profit per available room) exceed the 2019 levels in March: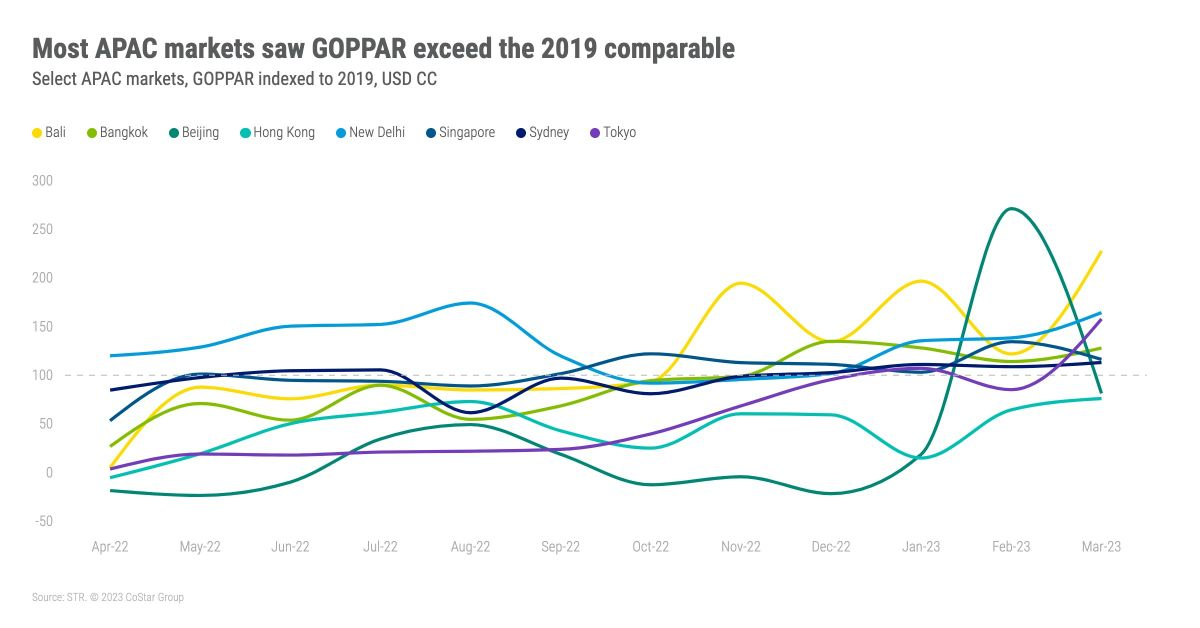 HNA Aviation buys 100 planes from China's home-grown aircraft builder Comac
>> HNA Aviation Group, which operates China's fourth-largest aircraft fleet, has ordered 100 planes from the Commercial Aircraft Corporation of China (Comac), giving the state-run manufacturer a leg up in its race to catch up with Airbus and Boeing in the global aviation industry.
Jetstar Asia returns to Hainan Island
>> Jetstar Asia resumed flights last Saturday from its Singapore home base to Haikou, a port city in China's Hainan Island, marking the low-cost carrier's return to China. Jetstar Asia's CEO Barathan Pasupathi said Jetstar Asia's return to China was a significant milestone as the airline continues to rebuild its extensive network.
Air China relaunches flights from Budapest
>> According to budflyer.blog.hu, Air China planned to relaunch their Beijing-Budapest direct flight in November. However, that plan was overruled and the flight will take off first on June 19. The Chinese national airline deleted their weekly flight this February from their booking system. They relaunched it in March for a short while.
Air New Zealand and Air China up NZ-China capacity
>> Air New Zealand will resume daily flights to Shanghai, while Air China will begin offering four-times weekly flights from Beijing to Auckland from May 2. The two airlines are alliance partners and the increased capacity means there will be a combined 6500 seats a week between Auckland and China.
Rosewood to open in South Korea in 2027
>> Rosewood has been appointed by Eleven D&C Co to manage Rosewood Seoul, a new build ultra-luxury hotel set to open in 2027.
ASEAN-themed tourism gains traction in China's Guangxi
>> China is seeing a record-high May Day holiday travel rush amid excitement over a sharp rebound in tourism. In Nanning, capital of south China's Guangxi Zhuang Autonomous Region, ASEAN-themed tourism has gained momentum given the region's proximity to Southeast Asia. Fantawild Asian Legend, a theme park showcasing the cultures of 10 ASEAN countries, has become a magnet for tourists.