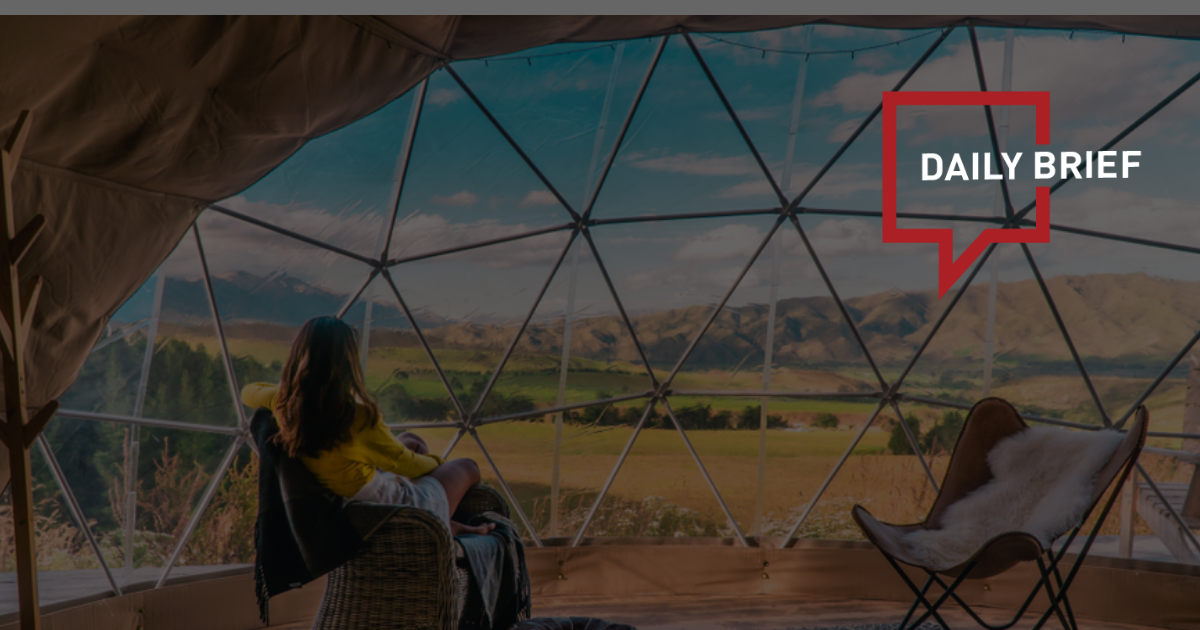 China to resume outbound group tours to 40 more countries from March 15
>> China will resume outbound group tours for Chinese citizens to another 40 countries including Nepal, Vietnam, Iran, France, Spain, Italy, Greece and Brazil starting from March 15, China's Ministry of Culture and Tourism announced on Friday. It is the second batch of destinations in China's pilot program for out-bound group tours, after the country resumed cross-border group tours to the first batch of 20 countries and regions on February 6.
Full list of the 40 countries: Nepal, Brunei, Vietnam, Mongolia, Irán, Jordania, Tanzania, Namibia, Mauricio, Zimbabue, Uganda, Zambia, Senegal, Kazajstán, Uzbekistán, Georgia, Azerbaiyán, Armenia, Serbia, Croacia, Francia, Grecia, España, Islandia, Albania, Italia, Dinamarca, Portugal, Eslovenia, Vanuatu, Tonga, Samoa, Brasil, Chile, Uruguay, Panamá, Dominica, El Salvador, Dominica, Bahamas.
US lifts Covid test rule for air travelers from China
>> Air travelers from China, Hong Kong or Macau no longer need to show proof of a negative Covid-19 test before boarding a flight to the US, health officials said Friday. The change will go into effect March 10 at 3 p.m. in New York, according to the US Centers for Disease Control and Prevention. A traveler-based genomic surveillance program that was expanded to help catch potential new variants will stay in place, the agency said.
China looks forward to countries working with it to facilitate travel
>> China said on Thursday it looks forward to more countries joining it in providing more convenience for the movement of Chinese and foreign people, after Australia removed Covid-19 testing requirements for travellers from China. Chinese Foreign Ministry spokesman Mao Ning said China believes that for all countries, Covid-19 response measures need to be science-based and proportionate.
China hopes revenge spending will be enough to lift its economy in 2023
>> The Chinese government is banking on post-lockdown revenge spending to drive economic growth this year, even as it faces a number of headwinds—global economic slowdowns, a depressed property market—that could slow recovery. Travel demand is booming. Domestic tourism during the Lunar New Year rose 23% YoY, reaching 89% of its 2019 level, per China's Ministry of Culture and Tourism.
Taiwan, mainland agree to reinstate direct air routes to 10 Chinese cities
>> Taiwan's Mainland Affairs Council (MAC) announced on Thursday that air routes between Taiwan and 10 mainland cities will be reinstated on Friday, with 13 other Chinese cities selected for cross-strait charter flights.
Trip.com Group to boost Japan tourism
>> Trip.com Group will be strengthening collaborations with its stakeholders to promote and position Japan as a destination. Trip.com Group's chief marketing officer Sun Bo had met up with Koichi Wada, commissioner of Japan Tourism Agency, to share how the group will further promote tourism to destinations around the world, including Japan.
Carriers eye bigger growth with recovering global business
>> Domestic carriers are ramping up efforts to resume more international flights with hopes that the government will provide more support to the sector's further recovery, as there is still a long way to go due to the impacts of COVID-19. Wang Junjin, president of Shanghai-based private carrier Juneyao Airlines, said the pandemic has caused a significant negative impact on the air travel sector and despite the sector's advance on the recovery track, many airlines are still facing the pressures of debt repayments.
Daily flights from Ontario to Taipei returning for first time since COVID-19 pause
>> Southern California residents will soon be able to catch a daily flight from Ontario International Airport to Taipei, a daily service that was suspended nearly three years ago due to the coronavirus pandemic. China Airlines will fully restore the daily service on March 26.
Dufry expect to benefit from travel recovery especially from China travelers
>> Dufry, a travel retailer which manages duty-free and duty-paid shops, as well as convenience stores in departing/arrival areas such as airports, seaports, railway stations, and also central tourist areas for consumer goods brands, appears to be off to a positive start in FY23, as its year-to-date sales in February 2023 are only 3% lower than 2019 levels, a significant improvement compared to the 15% decline seen in 4Q22. Analyst believes that the company will benefit from the recovery of Chinese travel activities and spendings.
Alibaba-backed Fliggy trains more female talents for China's rural tourism
>> Fliggy, an online travel service platform under Alibaba Group, has launched a program to train talents for rural tourism with the Alibaba Foundation. This initiative has successfully trained approximately 1,000 female talents to date. The aim of this program is to promote rural development in China by supporting women and providing them with the necessary skills to succeed in the tourism industry.