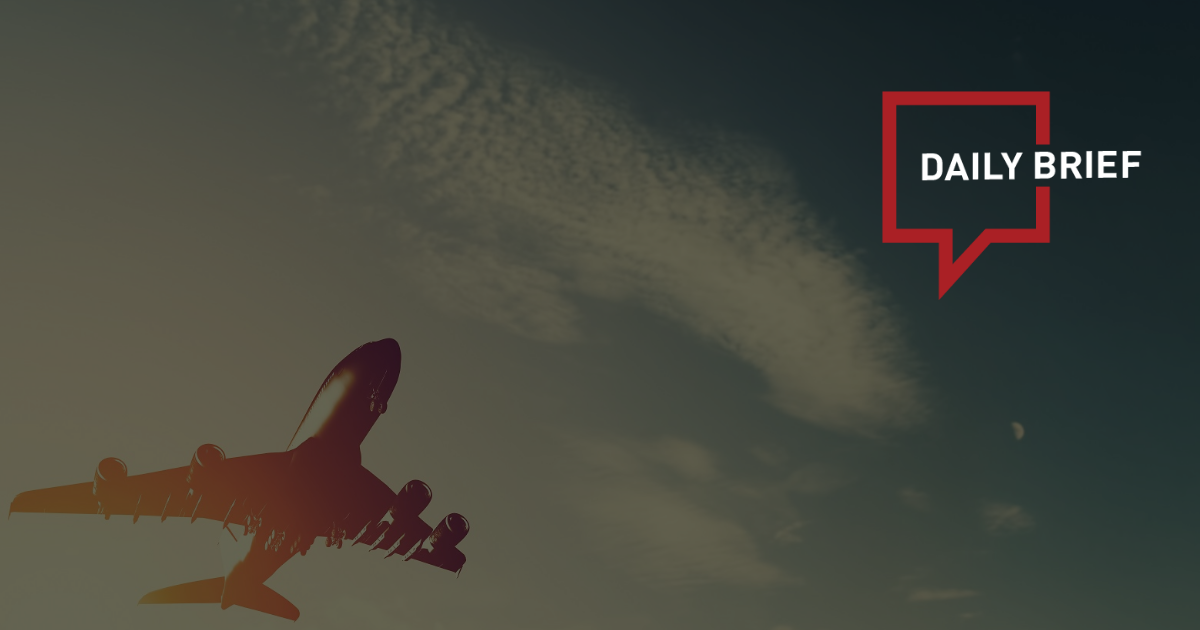 Mainland urges Taiwan authorities to restore direct flights across strait
>> Zhu Fenglian, spokesperson for mainland China's Taiwan Affairs Office of the State Council, said on Feb 22 that she hoped that the Taiwan's DPP authorities would take the well-being of compatriots on both sides of the strait as the basis, lift the artificial restrictions as soon as possible, and restore the normalization of direct air passenger flights across the strait. Mainland proposed to restore 16 direct flights between the two sides of the Taiwan Strait as a priority.
Hong Kong will spend over HK$250 million to promote major tourism events
>> To enhance Hong Kong's international image, the government will earmark HKD 100 million for attracting more mega events with significant visitor appeal and tourism promotional effect to be staged in Hong Kong. Besides, the Hong Kong Tourism Board (HKTB) will spend over HKD 250 million to sustain its efforts in organizing or helping promote major tourism events, including the Hong Kong Pop Culture Festival to be held for the first time, the Hong Kong Wine and Dine Festival to be held in physical mode again for the first time since the epidemic, the Hong Kong International Dragon Boat Races, Hong Kong Cyclothon, Hong Kong Sevens and Arts Basel in Hong Kong, etc.
South Korea to scrap some COVID tests for travelers from China
>> South Korea will not require travelers from China to test for COVID-19 after arrival, starting next month, although they will still need to take pre-departure tests, a senior South Korean official has said, in the country's latest relaxing of rules put in place after China's reopening.
AirAsia continues resumption of routes to China with Kunming, Chongqing and Guangzhou services
>> Continuing its resumption of services to China, AirAsia has welcomed a 100% load factor on its inaugural flights from Kunming, Chongqing and Guangzhou with ceremonies and souvenirs for passengers at Bangkok's Don Mueang International Airport. "With China reopening its borders to tourism, there is a huge opportunity now to welcome Chinese visitors to Thailand once again," said Santisuk Klongchaiya, Chief Executive Officer, Thai AirAsia.
China travel demand fails to pick up despite reopening, AirAsia X says
>> Malaysia's AirAsia X Bhd. has only been able to sell enough tickets from China to fill just half of an aircraft's seats, a far cry from pre-pandemic days when 90% of planes were occupied on the same routes, underscoring challenges for the second-largest aviation market as it reopens to the outside world. AirAsia X plans to fly to Guangzhou, Shanghai and Chengdu starting this month, and will add services to Beijing around April. At the moment, even outbound travel from Malaysia to China has been "very, very weak" given Covid testing requirements and a complicated visa process.
China Southern Airlines resumes direct flights to Azerbaijan
>> Direct flights between the airports of China and Baku will be resumed from March 13, China Southern Airlines said. According to the company, flights between the Chinese city of Guangzhou and Baku (via Urumqi) will be officially resumed in March.
Pudu Robotics adds $15 million in fresh funding
>> Smart Robot maker Pudu Robotics has raised USD 15 million in its Series C3 funding. The company has partnerships with several large hotel groups including Marriott, offering a number of delivery, cleaning and disinfection robots that are deployed in restaurants, hotels, supermarkets, government offices, airports, high-speed train stations and hospitals.
Foreign countries launch promotions to attract Chinese travelers and reactivate local tourism
>> A growing number of foreign tourism authorities, including the Tourism Authorities of Thailand, Dubai Tourism and Tourism Ireland, have launched promotional activities in China, hoping to attract Chinese tourists to boost their tourism revenues.
Hainan anticipates opening of tourist highway
>> Hainan's round-the-island tourist highway is expected to completely open on Dec 31, according to the Hainan Provincial Department of Commerce. To boost tourism, the scenic highway around the tropical island will link existing roads in 12 coastal cities and counties, such as Haikou, Qionghai, Wanning, Sanya, and Yangpu Economic Development Zone, and pass through cliffs, wetlands, windmills, coconut groves, estuaries, countryside and other characteristic landscapes.