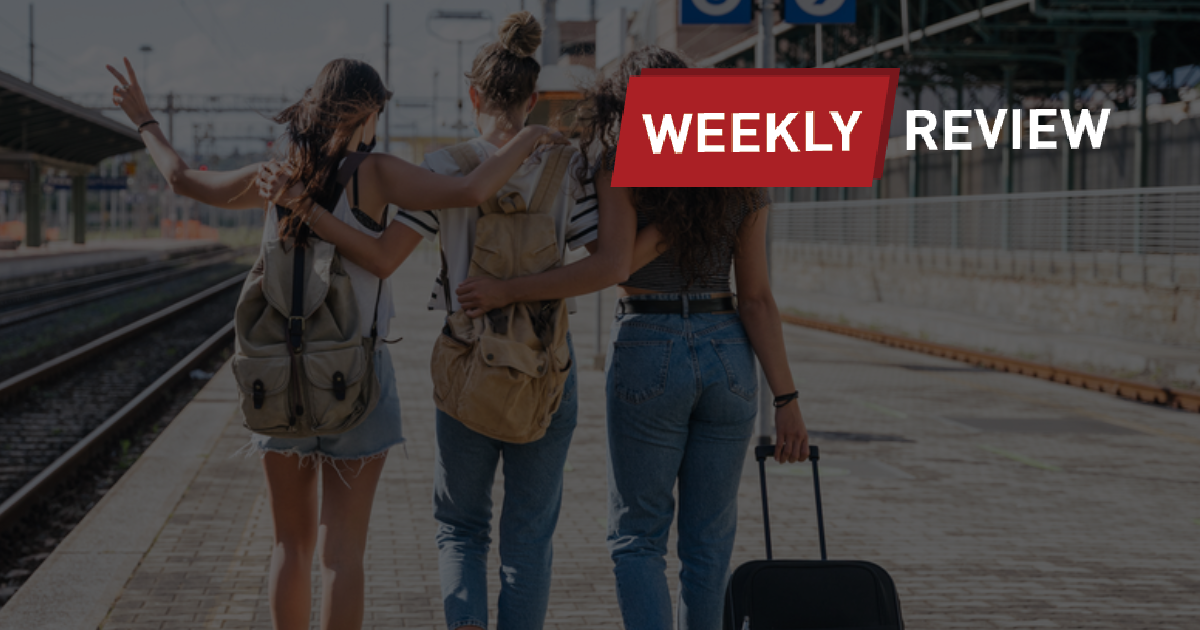 China's mainland to fully resume travel with Hong Kong, Macao on Feb 6
China said on Friday that cross-border travel between the mainland, Hong Kong and Macau would fully resume from Feb 6, dropping existing quotas and scrapping a mandatory COVID-19 test that was required before traveling. Group tours between China's mainland and its two special administrative regions of Hong Kong and Macau would resume.
Hong Kong offers half a million free tickets to attract 1.5 million visitors
Hong Kong unveiled a global promotion campaign to lure more visitors to the city, offering 500,000 free tickets next month through their overseas offices, via lucky draws, games, and "buy one, get one free" offers. Fred Lam, the airport authority's chief executive officer, said each visitor with a free ticket is expected to bring two or three companions with them, meaning the giveaway could attract some 1.5 million travelers in total, accounting for some 10% of the arrivals expected in the coming half a year.
Tencent to expand presence in Singapore with Chinese tourists as a big reason
Chinese tech giant Tencent is expanding its presence in Singapore. The company has struck new partnerships with Singapore businesses such as ride-hailing app Grab through its digital messaging app, WeChat/Weixin.

"We see Singapore as a strategic market for Weixin," Etienne Ng, Southeast Asia's regional director for Weixin Pay, told CNBC in an email. He added that the company aims to "make it easier for Chinese tourists to patronize local merchants" as China reopens.
China issues mandatory COVID tests for all inbound travelers from South Korea in response to discriminatory travel curbs
All inbound travelers from South Korea to China must undergo COVID-19 testing upon arrival, and those testing positive will have to quarantine at home, according to Chinese airlines, as China further escalates its countermeasures against South Korea's discriminatory travel curbs, according to a Global Times report.
South Korea considers early easing of COVID visa curbs on travelers from China
South Korea's prime minister suggested on Tuesday that COVID-19 visa curbs on travelers from China could be lifted earlier than scheduled if infections eased in the latter, as the travel and tourism industries hope for a rebound in visitor numbers.
AI firm buys legacy Hong Kong travel agency in more signs of life for China travel
Abel Zhao, co-founder & CEO of FreeD Group, a technology innovator that specializes in proprietary enterprise application solutions, has acquired 75-year-old Connexus Travel from the parent company of Cathay Pacific, Swire Group. Financial details of the acquisition were not disclosed.
China's travel restrictions lifted, corporate travel will skyrocket and propel APAC recovery
With all travel restrictions in China lifted on January 8, international and domestic travel will recover quickly. By the end of the first quarter, domestic travel should be at 90% of its 2019 level and international travel should be at 40% to 50%, pending some challenges such as restrictions imposed on Chinese travelers.

BCD Travel is already seeing a surge in advance bookings. Compared to last month, international air bookings have increased by 80% with a large concentration on travel from China to other APAC markets. There is also a high demand for key long-haul destinations like the U.S., U.K., Germany and France.
Visa, Mastercard pin hopes on China reopening as travel boom fades
Mastercard and Visa will rely on China reopening to give travel spending a boost, Wall Street analysts said, as the pace of growth in other parts of the world eases from a post-pandemic boom. Executives at the payments companies on Thursday pointed to further room for travel recovery in China, which earlier this month reopened its borders after dropping its stringent COVID-19 control measures.
Huazhu RevPAR in Q4 2022 recovered to 83% of the 2019 level
China's hotel giant H World Group today announced preliminary results for hotel operations in the fourth quarter and the full year ended December 31, 2022.

For the Legacy-Huazhu business, RevPAR in Q4 2022 recovered to 83% of the 2019 level. The recovery was accelerated after Chinese Government announced the reopening policy in mid-November. The trend continued during the Spring Festival holiday with RevPAR recovered to roughly 95% of 2019 seven days' holiday period.

Steigenberger Hotels GmbH and its subsidiaries have experienced a seasonal slowdown of RevPAR recovery in Q4 2022. Blended RevPAR recovered to 110% of 2019 levels in Q4, driven by the Steigenberger hotels in Qatar and Egypt.
Chinese carriers eye massive losses in 2022
China's three largest airlines are expected to continue their loss-making streak, an anticipate record losses for 2022.

China Eastern is forecasting a net loss of between RMB 36 billion and 39 billion (USD 5.3 to 5.8 billion), far steeper than 2021's net loss of RMB 13.5 billion.

Air China expects a full-year net loss of between RMB 37 billion and 39.5 billion – the worst performing among the 'Big Three'. This compares to the RMB 16.6 billion net loss incurred in 2021.

Guangzhou-based China Southern, meanwhile, is forecasting a net loss of between RMB 30.3 and 33.2 billion, compared to 2021's RMB 12 billion loss.
Club Med reports travel demand surpassing 2019 as Singaporeans, Malaysians book snowy, premium destinations
Club Med is eager to introduce more of its destinations to the Asian market, especially since China has scrapped all its Covid-19 restrictions. Olivier Monceau, the recently appointed general manager of Singapore and Malaysia for the French resort chain owned by Shanghai-based Fosun Tourism, said the company has a positive outlook globally as it has seen a strong rebound in different regions of the world, surpassing 2019 results.