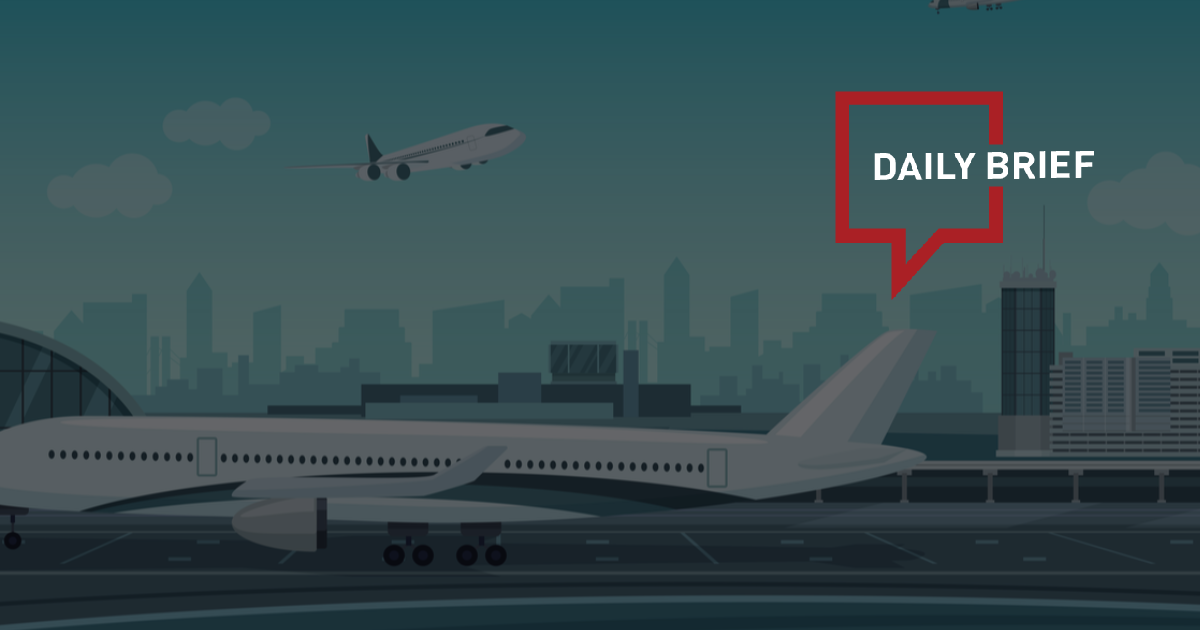 Hongkongers rush to buy high-speed rail tickets to China's mainland ahead of Sunday's service launch
>> Hundreds of Hongkongers queued to buy tickets at the West Kowloon high-speed rail terminus on Thursday afternoon ahead of the cross-border train service's resumption over the weekend and the run-up to the Lunar New Year holiday later this month.
Authorities in the morning announced up to 5,000 tickets per day, going either way, would be available. Passengers can mainly travel to Shenzhen and Guangzhou during the preliminary stage of resumption, with longer-haul routes to start at a later date.
Shanghai airports to gain profits in 2023
>> Airports in Shanghai are expected to gain profits this year with a gradual recovery in traffic flow, Feng Xin, president of Shanghai Airport Group, said in an exclusive interview with ThePaper on Jan 11.
The number of daily passenger flights operated domestically was 10,794 on Jan 10, the fourth day of the 2023 Spring Festival travel rush, recovering to 72.7% of the same period from the Spring Festival 2019.
China Eastern Airlines plans mass flight allocations to meet Spring demand
>> With the relaxation of China's air travel requirements, and the upcoming peak demand season of Chinese New Year and Spring Festival, China Eastern Airlines is set for a mass allocation of over 700 aircraft in the coming month.
China Eastern plans to allocate 753 aircraft between January 7 and February 25, with average planned daily flights of over 2,900, and arrange over 6,000 additional flights to meet passengers' air travel demand.
Thailand's tour package prices bump up for Chinese visitors
>> Thailand's tour package prices are being bumped up for Chinese visitors to the Land of Smiles. This news comes after China lifted travel restrictions on its citizens on January 8. There are now fewer flight connections between Thailand and China, and unprepared tour agents in China, according to the Tourism Authority of Thailand (TAT)'s regional director for marketing in East Asia. The director, Chuwit Sirivejkul, said the result of this is a limited amount of tour packages.
Due to the high demand and few tours, Chuwit said the price of packages is 20% higher on average than the rate before the Covid-19 pandemic. He noted that many airlines are working to increase flights in the first quarter, Bangkok Post reported.
China downgrades management level for tourism industry ahead of Spring Festival holidays
>> China's Ministry of Culture and Tourism scrapped eight epidemic prevention and control work guidelines from Wednesday, downgrading the COVID management level for the industry ahead of the Spring Festival holidays to "ensure normal development of cultural and tourism activities and the orderly flow of people."
Local cultural and tourism administrative departments have been asked to formulate industry epidemic prevention and control measures after the adjustment, to ensure a balance in epidemic prevention and control, normal development in cultural and tourism activities and an orderly flow of personnel, the statement said.
China preparing to expand airline service to United States
>> The Chinese air travel regulator is preparing to allow airlines to fly more routes between China and the United States following the lifting of anti-virus travel restrictions, state TV reported Wednesday.
U.S. and Chinese airlines are among some 40 carriers that have submitted applications covering some 700 flights per week involving 34 countries, China Central Television reported on its website. It gave no timeline for when normal flights might resume.
Global tourism industry to get boost from Chinese travelers, says WTTC CEO
>> The chief executive officer (CEO) of the World Travel and Tourism Council (WTTC) is bullish about the sector's recovery from the COVID-19 pandemic and expects exponential growth over the next decade mainly thanks to a boost from Chinese outbound travelers and foreign visitors to China.
"I have been there (China) many times ... and it's wonderful that the world would be able to open its arms and welcome Chinese visitors again," Julia Simpson, president and CEO of the WTTC, told Xinhua in a recent video interview.
Macau hotel room rates soar ahead of Chinese New Year holidays
>> Hotel room rates across Macau are surging ahead of Chinese New Year, with standard rooms now regularly priced above HK$8,000 and in some cases exceeding HK$11,000. The sudden increase follows the lifting of border restrictions with China's mainland and Hong Kong last Sunday, which has led to a dramatic rise in visitor arrival numbers since.
Hong Kong will need to wait a little longer for influx of tourists from China's mainland, industry leaders say
>> China's mainland tourists will not return to Hong Kong for at least another month even though Beijing began issuing individual visas on Sunday, industry leaders have predicted.
The deputy director of the Guangdong Tourism Association, Zou Feng, on Wednesday said the central government had yet to internally notify travel agencies about resuming tours or offering hotel and flight packages to the city. He expected the endorsement documents would become available late next month or in early March.