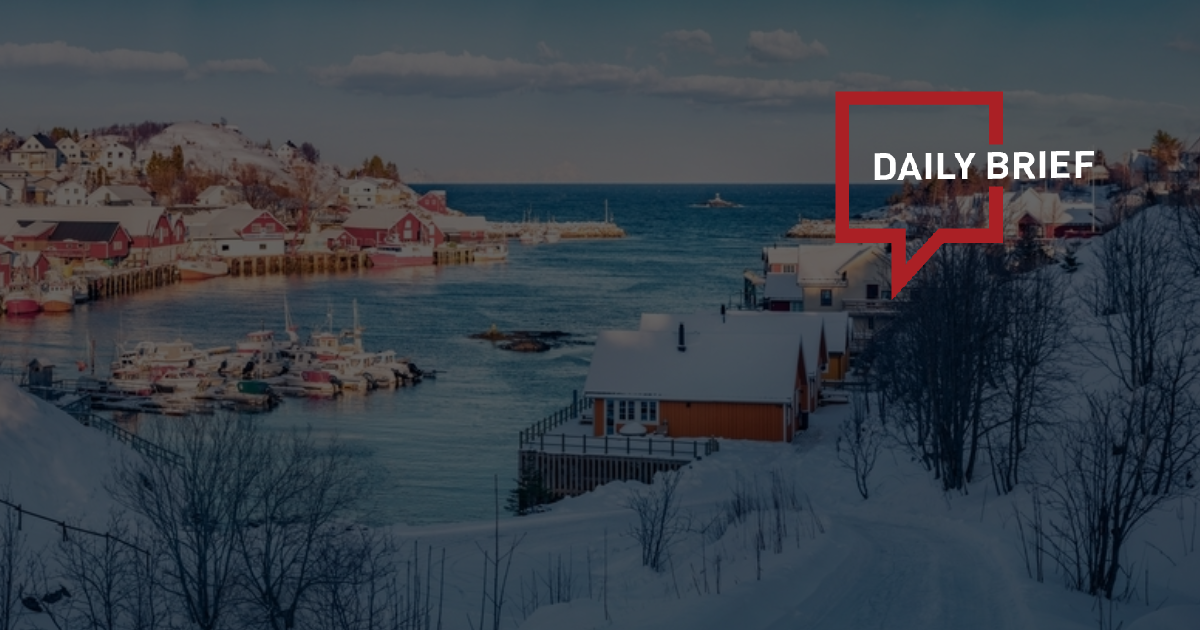 China will end Covid restrictions and quarantining for international travelers
>> China will drop quarantine requirements for international arrivals from January 8, in a major step toward reopening its borders that have shut the country from the rest of the world for nearly three years.
Inbound travelers will only be required to show a negative Covid test result obtained within 48 hours before departure, China's National Health Commission (NHC) said in an announcement late on Monday. Currently, they are subject to five days of hotel quarantine and three days of self-isolation at home.
Japan to require negative COVID test upon arrival for Chinese travelers
>> Japan will require a negative COVID-19 test upon arrival for travelers from China's mainland due to the rapid spread of the virus in the country, Prime Minister Fumio Kishida said on Tuesday.
Travellers from China who test positive will be required to quarantine for seven days, Kishida told reporters, adding that the new border measures for China will go into effect from midnight on Dec. 30. The government will also limit requests from airlines to increase flights to China, he said.
Baidu expands its robotaxi service
>> Chinese tech company Baidu Inc announced on Monday that a major expansion of its commercialized fully driverless robotaxi service in Wuhan, capital of Hubei province, with an aim to build the world's largest fully driverless ride-hailing service area in 2023.
Baidu is tripling the size of its operation area, increasing the number of robotaxis in service and expanding operating time to include key evening hours in Wuhan. It also plans to put an additional 200 fully driverless robotaxis into operation across the country next year.
Skiing resorts pick up recovery momentum after infection spike
>> With optimized COVID measures and many now recovering from infections, many skiers cannot wait to hit the slopes. Over the past week, bookings of skiing-related hotels in Beijing increased by 99% from the previous week, and ticket bookings for ski resorts went up by nearly 10%, data from online travel agency Trip.com showed.
The combined market value of the winter sports economy jumped by 51.88% year-on-year in 2021 and is expected to exceed RMB 800 billion (USD 113.41 billion) this year. It is likely to top RMB 1 trillion in 2025, data from a report on the development of the industry revealed.
Tourism market expects turnaround
>> China's tourism market may reach a turning point during the New Year's Day holiday as people seem more keen to travel across provinces and regions amid the recently optimized COVID-19 response measures.
According to travel portal Trip.com Group, nearly 60% of its users have booked cross-province tours between Dec 31 and Jan 2, a year-on-year rise of 34%. Group tour bookings have also increased by 46% compared with last year, it said.
Chinese Spring-Festival-themed events to be kicked off worldwide
>> A series of themed events to celebrate the upcoming 2023 Chinese Spring Festival will soon take place worldwide, according to a media conference on Monday. Jointly organized by China's Ministry of Culture and Tourism (MCT) and the China International Culture Association, the themed events will include ceremonies, fairs and exhibitions, among other online and offline activities, and Chinese pianist Lang Lang will serve as the cultural ambassador.
Themed concerts will be held in Philadelphia and New York City in the United States from Jan. 6 to 7, and the broadcast of a grand concert will be delivered to a global audience on Jan. 14, said MCT official Gao Zheng.
Beijing-Guangzhou high-speed railway handles 1.69 bln passenger trips in 10 years
>> A total of 1.69 billion passenger trips have been made on the Beijing-Guangzhou high-speed railway since it went into operation 10 years ago, official data showed. Thanks to the existence of this railway, travel time between the capital Beijing and the southern economic hub Guangzhou has been slashed from over 40 hours to about eight hours.
As the backbone of the high-speed rail network in China, the 2,298-km Beijing-Guangzhou high-speed railway is closely connected with 12 other high-speed railways in the country.
First flight from Singapore to Beijing on Dec 30, more such flights on SIA in coming months
>> Travelers looking to visit Beijing can soon do so via a Singapore Airlines (SIA) flight from Friday. It will be the first time a passenger flight is heading to the Chinese capital from Singapore since the pandemic disrupted travel in 2020. This comes three months after SIA reinstated flights from Beijing to Singapore on Sept 27. These flights operate every Tuesday and Friday.
Macau opens travel with Hong Kong despite COVID surge
>> Cross-border transport companies are resuming service between the two Special Administrative Regions of Macau and Hong Kong after the Macau government relaxed its COVID-related entry restrictions from Friday 23 December.
The move came despite a surge in COVID-19 cases in Macau, linked to the lifting of previously stringent measures across China's Mainland. The Mainland authorities relaxed their previously rigid COVID-19 rules a fortnight ago with Macau subsequently following suit.