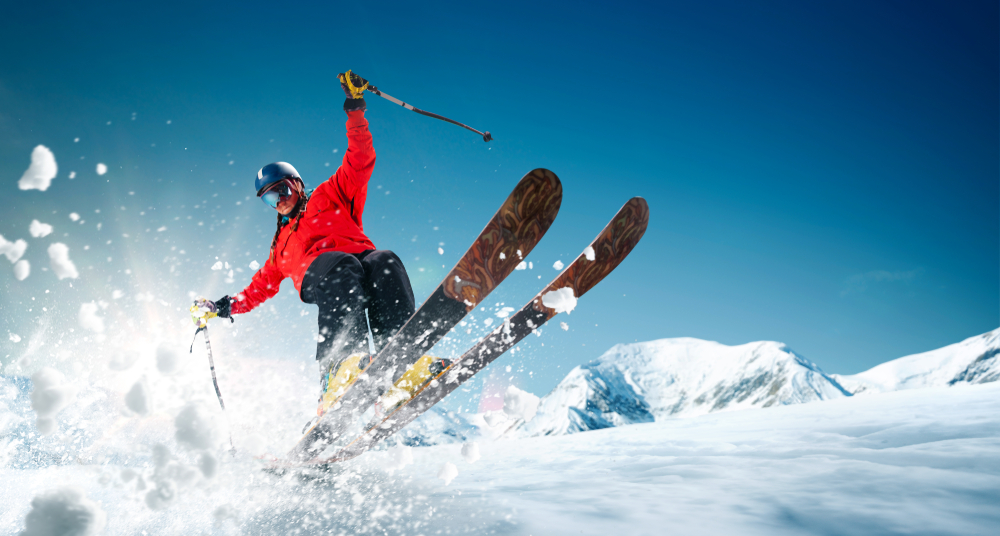 With optimized COVID measures and many now recovering from infections, many skiers cannot wait to hit the slopes.
Hu Wei, general manager of Nanshan Ski Village in Miyun district of Beijing, told the Global Times on Monday that the ski village has been in operation for about two weeks and the daily guest volume had reached its maximum level on Christmas Eve of over 6,000.
Hu mentioned that most guests were from Beijing and made the one-day-trip at the ski village, thus the booking volume of hotels hasn't seen a significant increase. But he is looking forward to peak activity during the New Year's Day holidays and Spring Festival holidays in mid-January.
Luo Xingrong, general manager at Wanlong Ski Resort located in Zhangjiakou, told the Global Times on Monday that the daily crowd numbers were only a few hundred when the resort opened in mid-November this year, and the number has recently recovered to almost 2,000.
At present, hotel reservation for the New Year holiday has exceeded 60% of 2021 levels, and it is expected the ratio will exceed 90% at last.
Over the past week, bookings of skiing-related hotels in Beijing increased by 99% from the previous week, and ticket bookings for ski resorts went up by nearly 10%, data from online travel agency Trip.com showed.
The combined market value of the winter sports economy jumped by 51.88% year-on-year in 2021 and is expected to exceed RMB 800 billion (USD 113.41 billion) this year. It is likely to top RMB 1 trillion in 2025, data from a report on the development of the industry revealed.
Read original article