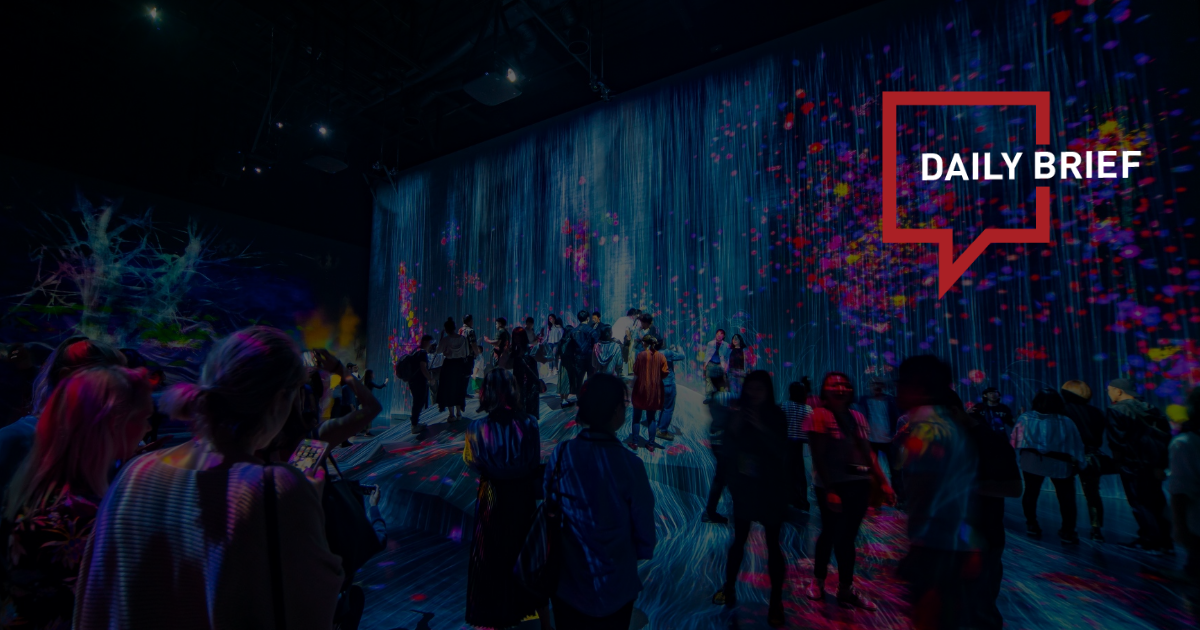 New Chinese travelers won't be receptive to old marketing strategies
>> Prior ways of marketing to Chinese consumers, including travelers, won't work as well today because their preferences changed during the pandemic, according to a Chinese travel executive. Trip.com Chief Operating Officer Schubert Lou said that after China's November 11 Single's Day, which has its parallels to Black Friday shopping sprees in other locales, it became apparent that sales levels "flattened," and that consumers were more focused on essentials and things that add value.
Quarantine-free travel between Hong Kong and mainland possible in 2023
>> As the Chinese mainland adjusts its COVID policy and scraps many of its previous restrictive measures, calls from residents of both sides for more convenient travel between Hong Kong and the mainland have been growing. The Hong Kong Special Administrative Region's Chief Executive John Lee Ka-chiu said last Thursday that it is possible that Hong Kong and the mainland will realize quarantine-free travel next year.
Shanghai Disney temporarily operates with "reduced workforce and reduced offerings"
>> Shanghai Disney Resort said it is operating normally, including Shanghai Disneyland, but it may operate with a "reduced workforce and reduced offerings on a temporary basis" during this period. As a result, live entertainment, including Disney Winter Magic Cavalcade, Mickey's Storybook Express and ILLUMINATE! A Nighttime Celebration, as well as select attractions, restaurants and retail locations may not be available or may operate at reduced capacity.
Chinese made jetliner takes off with Indonesian carrier
>> Chinese-made regional jetliner, the ARJ21-700, was delivered to its first overseas operator, TransNusa Airlines, an Indonesian airline company, on Sunday. The ARJ21 jet, with 95 seats, all in economic class, is suitable for regional flight routes. The ARJ21-700 is China's first turbofan regional passenger jetliner designed with a range of 3,700 kilometers.
Sichuan Airlines to launch new inflight connectivity system
>> In its latest digital strategy, China's Sichuan Airlines has partnered with Viasat and AeroSat Link to launch a new Inflight Connectivity (IFC) technology and equipment for installation on its Airbus A320 family aircraft. The move comes as the airline "embraces passenger demand for staying connected in the air."
China Southern schedules six international route launches
>> China Southern Airlines is launching six new international routes to destinations in Cambodia, Kazakhstan, Malaysia, the Netherlands, Singapore and Turkey as speculation rises that China may soon ease COVID-related measures on international flights. Analysis of OAG data shows that China Southern is operating 43 international routes during the week commencing Dec. 12 and some 25,500 international weekly seats.
Trip.com Group prepares for a topsy-turvy ride in China
>> Trip.com Group is expecting a rally in the domestic travel category in 2023, as recent easing of COVID-related restrictions in China witnessed a resurgence in people exploring travel-related options via online search. An apt example of adjusting to volatility in China is how 2022 has shaped up for the travel industry. Companies have had to face tough phases due to heavy restrictions, and whenever there was respite, agile organizations managed to stage a recovery.
Domestic travel sees an early increase in demand, with ticket bookings jumping for New Year holiday
>> Domestic travel has seen an increase in demand, with tickets for trips between cities tripling on major online ticket booking platforms and some even selling out in advance of the three-day New Year holiday against the backdrop of optimized epidemic control measures in China. The number of users booking train tickets for the New Year holiday has increased on a daily basis since the travel platform Qunar.com opened reservations on December 7.
Chinese tourism bucks trend in 2022
>> China Tourism Academy issued seven reports on Chinese tourism to summarize the performance of the sector this year. According to the academy, new products and business models have emerged in the domestic tourism market, and niche sub-markets such as study tours, family trips, road trips and camping have seen flourishing development. A report on domestic tourism said that there was an obvious shrinkage in both the distance of trips and the radius of tourists' activities at their destinations this year, adding that 81.24% of domestic trips were made within provinces.