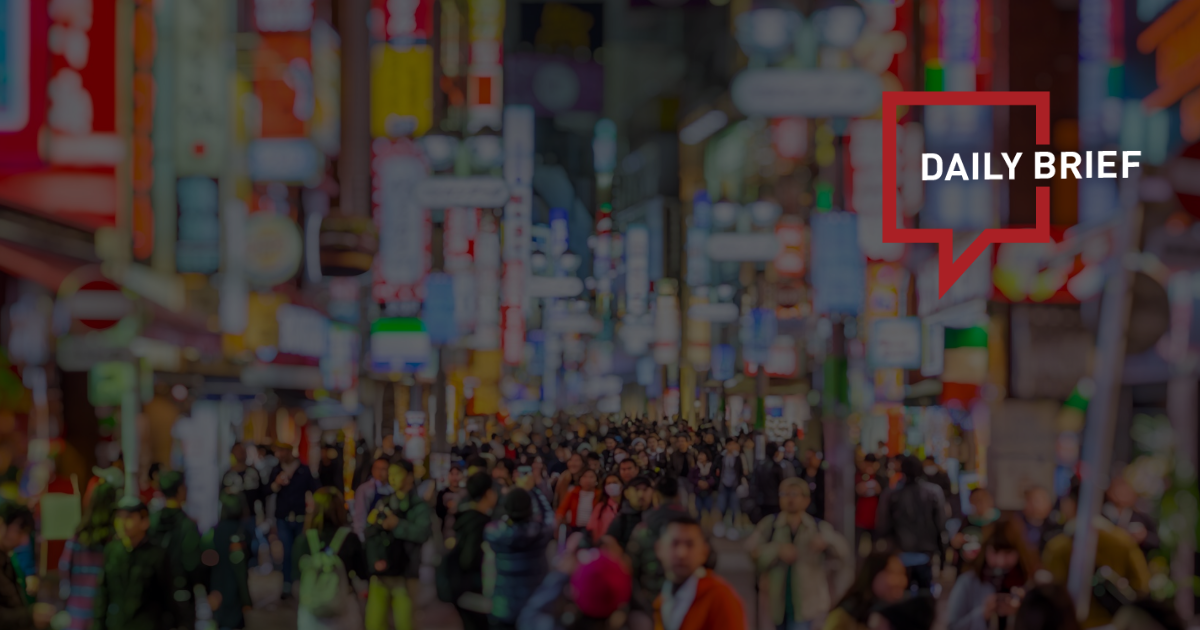 Tourism industry is facing tipping point for recovery, said Trip.com
>> China's tourism industry is standing at "a tipping point for recovery" with relaxed pandemic controls and rebounded demands, China's top travel platform Trip.com said on Thursday. The Nasdaq-listed company, formerly known as Ctrip, sees "the industry's dawn" after posting a profitable third quarter, said executive chairman James Liang.
Trip.com sees Hong Kong inbound/outbound search surge following eased restrictions
>> Following the Hong Kong Government's announcement on further easing restrictions on 13 December, inbound searches for flights to Hong Kong on Trip.com recorded a 2004% increase as compared to the same day last year. Hong Kongers are looking to travel overseas, with the top five destinations for flight searches being Bangkok, Tokyo, Taipei, Seoul and Osaka.
China's reopening brings both risks and opportunities, Asian Development Bank says
>> China's reopening could bring opportunities as well as risks to its economy, Albert Park, chief economist at the Asian Development Bank told CNBC. China's reopening will be good for Hong Kong as tourist arrivals will likely increase, said Allan Zeman, chairman of the Lan Kwai Fong Group, a real estate owner and developer in Hong Kong's clubbing district.
Hong Kong to send 'thousands of officers' to checkpoints along mainland Chinese border ahead of shift towards freer travel
>> Thousands of customs, immigration and police officers will be sent to land checkpoints to manage predicted surge in traffic as the border between Hong Kong and mainland China is expected to fully reopen next month, according to the South China Morning Post. A government source on Thursday said the relevant departments were preparing to test all customs checkpoint clearance systems at the city's high-speed rail that extends into Guangdong province and along other sections of the border as authorities needed weeks to prepare for the relaxed rules.
China sees a year of volatility in air travel
>> China has seen capacity deteriorate in 2022 compared to 2021, an unusual situation when aviation in most countries continues to be in recovery from the global pandemic. At least the year ends with December 2022 capacity 2% above December 2021, according to data from OAG. With international markets likely to re-open in 2023, the year ahead should see further gains. With international flying still very limited from China, the domestic market makes up 98.5% of all capacity and ends 2022 very close to where it was three years ago.
China prepares for COVID spread as holiday travel looms
>> China set out urgent plans to protect rural communities from COVID-19 on Friday as millions of city-dwellers planned holidays for the first time in years after Beijing abandoned its stringent system of lockdowns and travel curbs.
There is particular concern about China's hinterland in the run-up to the nation's Lunar New Year holiday starting on Jan 22. Rural areas are likely to be inundated with travelers returning to their hometowns and villages, which have had little exposure to the virus during the three years since the pandemic erupted.
China removes testing requirements for travelers arriving in Beijing
>> China's transport ministry on Thursday released a notice to further implement optimized epidemic prevention and control measures for people arriving in Beijing, removing the requirement for them to do nucleic acid testing.
Top 10 outbound destinations preferred by Chinese travelers revealed
>> Destinations in Asia, as well as France, have topped the list of outbound destinations preferred by Chinese travelers, according to a study by Dragon Trail. The top 10 places that Chinese travelers would like to visit, when they are able to, are as follows: Hong Kong, Japan, Macau, Thailand, South Korea, France, Taiwan, Maldives, Singapore and Australia.
HNA Airlines to sell 47.9% stake in Tianjin Airlines for RMB 1
>> Hainan Airlines Holding, which passed out of the control of bankrupted Chinese conglomerate HNA Group a year ago, said affiliate HNA Airlines Group plans to sell a 47.9% stake in Tianjin Airlines for RMB 1 (14 US cents).