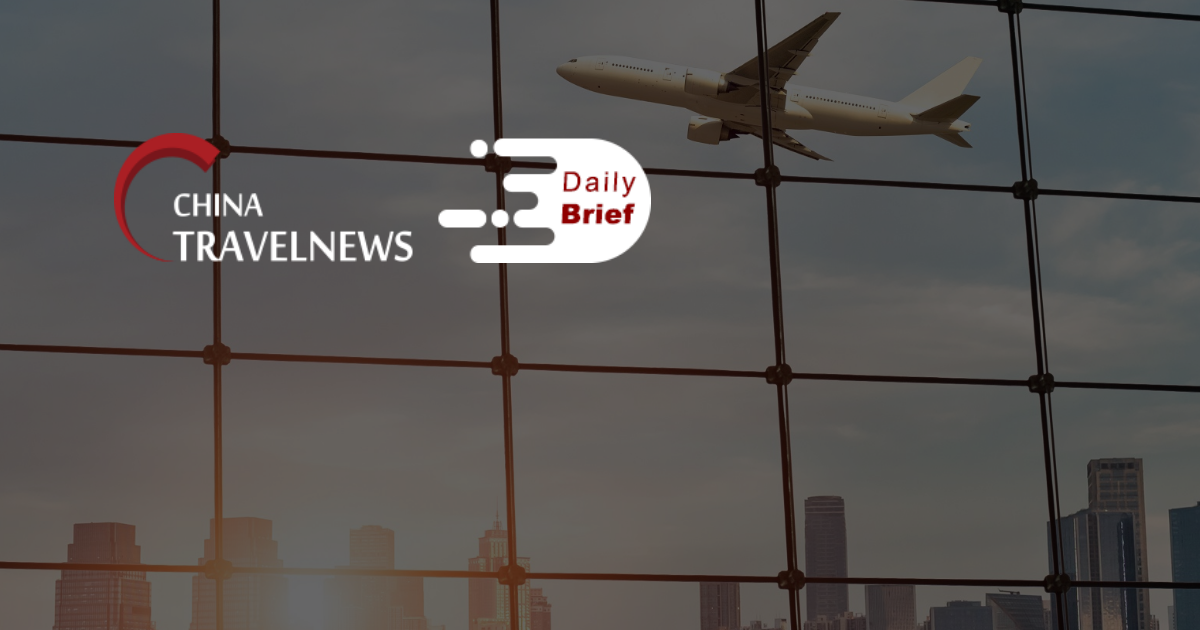 China no longer requires COVID test info for international arrivals, as it further eases restrictions
>> China is moving further to ease anti-COVID-19 restrictions on international arrivals, with the new health declaration form issued by the General Administration of Customs on Thursday scrapping requirements for visitors to report information regarding nucleic acid test results, their infection status and vaccination dates.
Foreign business groups welcome China's simplified cross-border travel arrangement
>> Foreign business representatives and industry groups welcomed a simplified cross-border travel process for personnel exchanges as the Chinese government has ramped up efforts to make it easier for businesspeople and students to enter China.
US suspends 26 Chinese flights in response to China flight cancellations
>> The US government said on Thursday it will suspend 26 China-bound flights from the United States by four Chinese carriers in response to the Chinese government's decision to suspend some U.S. carrier flights over COVID-19 cases. The suspensions include 19 China-bound flights from Los Angeles and 7 China Eastern flights from New York.
Meituan reports 16.4% rise in Q2 revenue but notable drop in room nights
>> Meituan, a lifestyle service and hotel booking platform backed by Tencent, reported its results for the three and six months ended June 30. Revenue for Q2 rose 16.4% to RMB 50.9 billion (USD 7.4 billion). The company's domestic room nights experienced notable decrease before a gradual recovery in June. High-star hotels were more heavily impacted than low-star hotels.
South Korea waiting for Chinese tourists on 30th anniversary of Korea-China ties
>> This year marks the 30th anniversary of Korea-China diplomatic relations. The two countries established their diplomatic relationship on August 24, 1992. The number of Chinese tourists visiting Korea has decreased significantly due to the THAAD row and the COVID-19 pandemic, but there are hopes for a recovery of bilateral ties on the occasion of the 30th anniversary, according to korean news outlet Korean Times.
PAG said in talks to buy Japanese theme park
>> Japan's overstretched travel industry could be providing an investment opportunity for yet another international private equity firm, as PAG is reported to be in talks for a JPY 90 billion (USD 655 million) acquisition. The Hong Kong-based fund manager is tipped to acquire Huis Ten Bosch, a mock-Dutch theme park in the Nagasaki Prefecture city of Sasebo from HIS, a Japanese travel agency which lost JPY 26.9 billion in the six months ending April 30, as destinations in Asia's second-largest economy have struggled with the lingering impact of the COVID-19 pandemic.
Xiangdao Travel fuels up with $146 million
>> Xiangdao Travel, a mobility brand operating under Chinese SAIC Motor Group, has completed a Series B financing of more than 1 billion yuan (about USD 146 million). The round was led by SAIC, Momenta, CGAOC Management Consulting and other companies.
Chinese tourists stranded in Tibet as coronavirus cases in China reach three-month high
>> Thousands of Chinese tourists have become stranded in Tibet as the region suffers a spike in coronavirus cases and provinces impose restrictions on travel from the area. A Tibet government spokesperson said nearly 4,500 tourists remained stranded in Tibet as of the weekend.
Eden's new eco-tourism projects, from South America to China
>> Eden Project International is developing green attractions across the globe, from Australia to the UK. The Eden Project is an innovator in the development of green attractions. Eden Project Qingdao was the first development that the company announced outside of Cornwall. Located in Qingdao in China's Shandong province, the new £150 million Eden Project is surrounded by and inspired by water. Due to open in 2023, it is situated on an area of reclaimed and environmentally damaged land.
China's suborbital space tourism ambitions heat up as two companies seek to challenge Blue Origin & Virgin Galactic
>> Two Chinese companies — CAS Space and Space Transportation — are pursuing the suborbital tourism market, with the former closely copying Blue Origin's fully reusable New Shepard vehicle and the latter developing a winged vehicle that could be adapted for hypersonic point-to-point travel between distant locations on Earth.