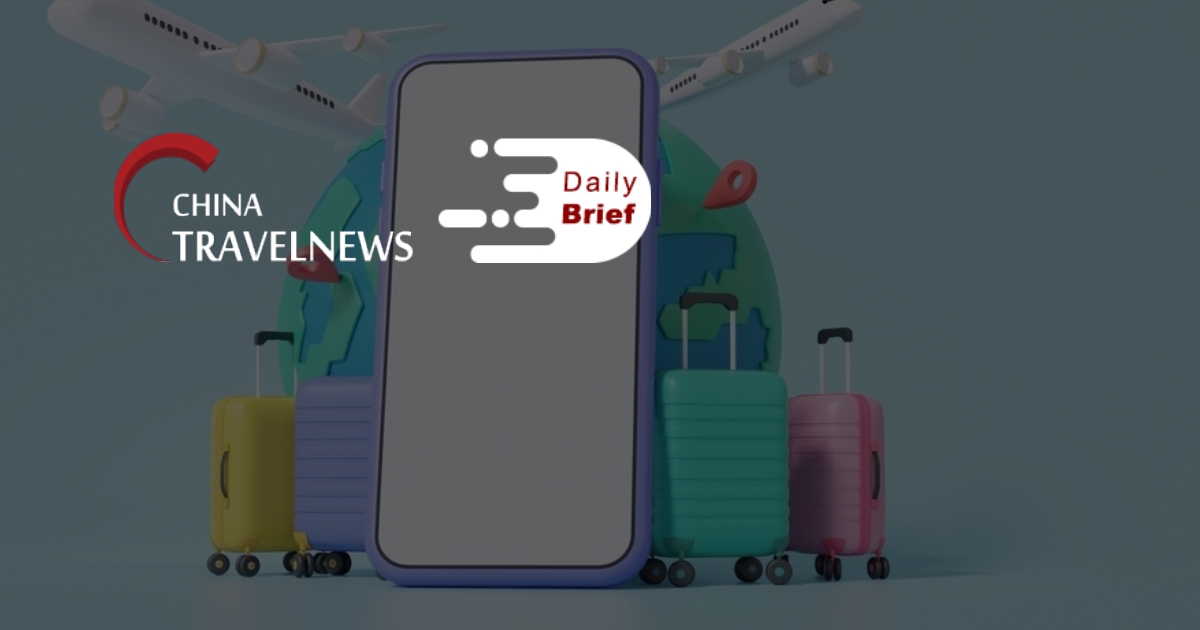 KKday aims to drive $100M in revenue for Vietnam's tourism industry
>> KKday, a Taiwan-based online travel experiences platform, announced Thursday it will be aggressively expanding its footprint in Vietnam, and driving over $100 million in revenue for Vietnam's tourism industry by 2023, as travel rebounds in Southeast Asia.
In terms of traveler demand, KKday forecasts over 20 million trips will be taken both inbound and outbound from Vietnam by the end of 2023; in addition to Vietnam's tourist numbers to increase by 50% y-o-y by the end of 2022.
90% of Hong Kong travelers craving travel to Thailand this year
>> A recent survey found that a massive majority of people in Hong Kong are dying to visit Thailand and are planning to travel to the Kingdom within the next year. The survey was conducted in partnership with the Tourism Authority of Thailand's Hong Kong office and Klook, and interviewed 3,000 residents in Hong Kong about their thoughts on Thai tourism. 94% listed Thailand in their top 5 travel destination choices with 86% saying they would go to Thailand within the next year.
Wyndham Hotels & Resorts ploughs investment into China
>> US hotel group Wyndham Hotels & Resorts is pursuing Chinese growth, according to data from TOPHOTELPROJECTS. Data shows that of the 37 projects recorded for the brand, 15 of these will appear in China over the coming years. The brand will add at least 13,200 rooms to its offering through 2025 and beyond, with 3,648 of those keys (28%) being Chinese, topping the country development list.
Longfor to close Indigo Hotel in Shanghai's Hongqiao, reopen as own brand
>> Longfor Group is to shut its loss-making Indigo Hotel in Shanghai's Hongqiao district that it runs with a unit of the UK's Intercontinental Hotel Group. Instead, the Chinese property developer will re-open it as another hotel under its own new brand. The new hotel could be ready to open as soon as the end of the third quarter.
China's mainland reopens border with Macau after six weeks as cases ebb
>> China's mainland will resume quarantine-free travel with Macau as the city recovers from its worst ever Covid-19 outbreak, in a move that could herald a tourism revival for casinos that have been bleeding cash for months. Macau's border with the neighboring city of Zhuhai reopens from 6 p.m. Wednesday, with some conditions attached, according to statements from the governments in both cities.
High-latitude province becomes "cool" destination for summer tourists in China
>> As many parts of China have entered the "hot weather mode" in summer days, cities in the country's northernmost province have seen a tourism boom. The "ice city" Harbin ushered in the tourist season. Entering July, Harbin airport achieved a daily passenger flow of more than 45,000. On July 30, the single-day passenger throughput exceeded 50,000, half of whom were tourists who mainly flew from southern China.
Hotels bookings surge as young couples celebrate Qixi Festival
>> Hotel bookings grow, flower sales surge and restaurant orders jump as young Chinese couples celebrate the Qixi Festival, or the Chinese Valentine's Day, which falls on Thursday, helping boost domestic consumption as the COVID-19 outbreak has been brought under effective control.
Data from Chinese online travel agency Qunar.com showed that the number of guests who booked to check in on Thursday increased by 70% compared to the previous day, and young people have become the main force behind hotel bookings.
Vietnam adjusts flight routes after China sets up 6 temporary danger zones
>> Following the announcement of China to establish six danger zones related to the Taipei, Shanghai, and Manila flight information zones, CAAV requested Vietnam Airlines, Vietjet, Bamboo, Pacific, and Vietnam Flight Management Corporation (VATM) to formulate a plan to adjust flight routes to ensure safety. It is expected that many flights to and from Northeast Asia and the US will be affected in the coming days.