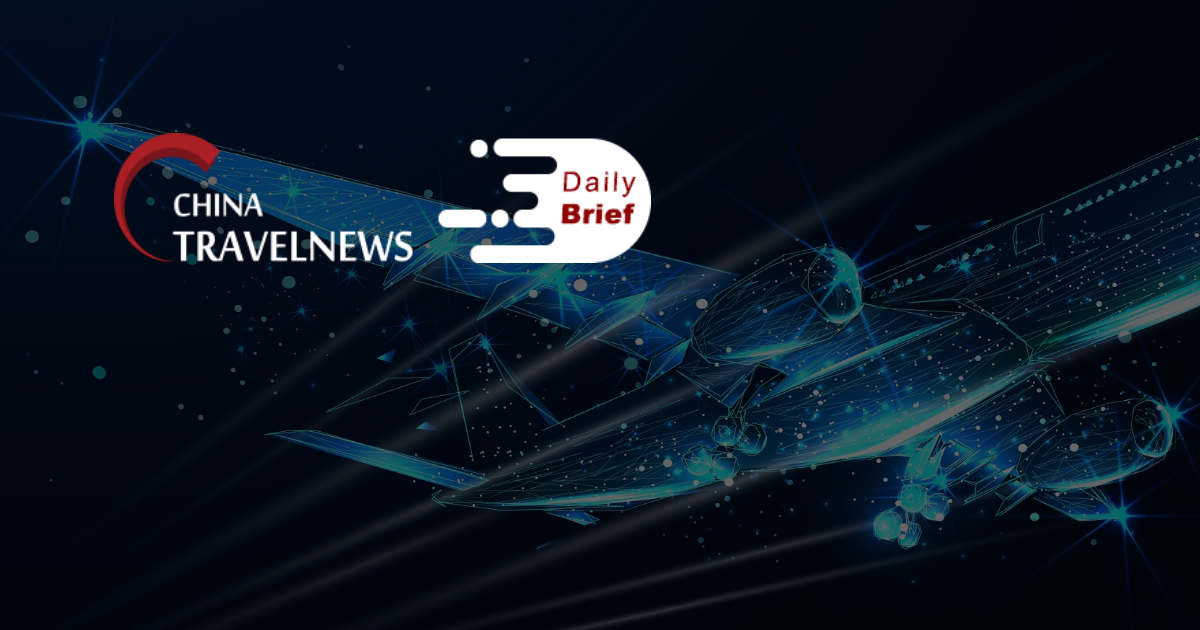 Trip.com sees rise in bookings in Europe, Southeast Asia
>> Trip.com, riding on the back of travel recovery in the rest of the world outside China, is reporting healthy growth in bookings in Europe and South-east Asia as well as strong app downloads, helped by its app-first strategy. This year, Trip.com's European sites saw an average monthly growth in traffic of around 10% between April and July. In Asia, countries and regions that have relaxed their travel restrictions have seen an impressive market performance, particularly those in South-east Asia. Overall in the APAC region, bookings on Trip.com increased by 21% in May and by a further 7.8% in June.
Work-from-home helped Trip.com reduce quit rates by more than a third
>> A study published by the National Bureau of Economic Research (NBER) this month focuses on a trial study of more than 1,600 employees at the Shanghai-based firm Trip.com Group. Working from home reduced quit rates at Trip.com by 35%, according to the study, which was co-authored by two researchers at Stanford University and James Liang, a Trip.com board member and co-founder of the company. It also made workers more satisfied and productive, prompting the company to adopt the hybrid model for its entire 35,000-person staff.
China sees 32.3 million entry and exit trips in Q2
>> A total of 32.3 million entry and exit trips were recorded in China from April to June, showing a quarter-on-quarter increase of 5.64% amid the growing demand of Chinese travelers to go abroad as localized outbreaks have been effectively put under control, officials of China's National Immigration Administration revealed on Tuesday at a press conference, noting that the administration has been optimizing measures along with the growing travel demand.
Hotel companies can't quit China even after pandemic lockdowns
>> The volatility of China's pandemic recovery might leave some companies and investors looking for a way out. But the hotel industry is a notable exception. Even with the country's stringent 'COVID zero' policy that sends cities into lockdown for significantly fewer case spikes than what you see in the U.S., the growth opportunities for brands in China are too great. More than a third of all the hotel rooms under construction at the end of last year were in China, according to Lodging Econometrics.
Domestic tourism jumps as people flee hot summer
>> Domestic tourism in China has surged as people flee the sizzling summer heat wave, prompting a rush for long distance trips to cooler border areas or enjoying off-season activities like indoor skiing or even rafting. Figures from internet travel portal Qunar show that reservations for tour products on skiing rose by 268% month-on-month as of last Thursday. Sales of tickets for indoor skiing attractions rose 247% month-on-month from July 1 to Thursday.
China's tourism sector eyes steady recovery amid epidemic
>> From lofty mountains in Xinjiang to the courtyard of Naxi culture in Yunnan, tourism in many parts of China is seeing rebounds and looking to upgrade the market. After a travel lull since March due to sporadic resurgences in COVID-19 cases, northwest China's Xinjiang Uygur Autonomous Region is experiencing a surge in tourism. Since July, the leading tourist destinations in the entire region have seen over 110,000 daily visits, up more than 200% from June.
Major Chinese carriers reveal first-half 2022 financials
>> China's major airlines last week reported estimated huge losses in the first half of 2022, as repeated COVID outbreaks throughout the country curb the willingness of the country's citizens to travel, and the surging fuel prices inflate the airlines' costs. Beijing-based Air China, the country's flag carrier, reported the highest estimated loss of RMB 18.5 billion to 21 billion (USD 2.74 billion to 3.1 billion) among three major state-owned airlines.