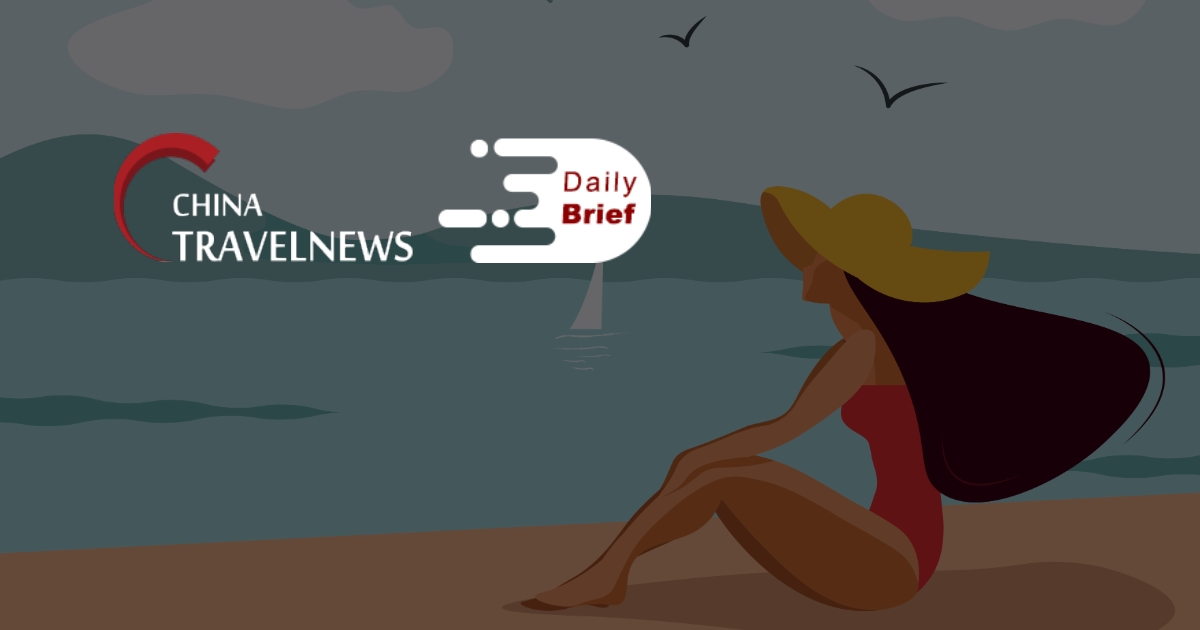 China's Instagram-like platform Xiaohongshu leads trend with new camping company
>> Xiaohongshu, a popular fashion and lifestyle sharing platform for young people in China, has recently established a wholly-owned company named Puzhen Xiangli Tourism and Culture Co., Ltd., to dip into the campground, tourist attractions and amusement parks businesses.
Before setting up the new entity, a spokesman from Xiaohongshu revealed in a recent campground conference that the company would launch the first campground in Anji county, Zhejiang province in eastern China, as part of its strategic cooperation agreement with the county.
Fosun Tourism Group expects to lose up to $37M in first half of 2022
>> Fosun Tourism Group expects the business volume in the first half of 2022 from tourism operation of the Group to increase by around 198.0% compared to that of the six months ended 30 June 2021. It is expected that the loss attributable to equity holders of the Group in the first half of 2022 is ranging from RMB 150 million (USD 22.3 million) to RMB 250 million (USD 37.1 million), representing a significant narrow-down compared to the loss attributable to equity holders of the Group amounting to RMB2,005 million in the first half of 2021.
Tibet tourism authorities gear up digital transformation, explore metaverse potential
>> As the summer travel market rebounds, local tourism authorities in a number of Chinese cities including Shigatse, southwest China's Tibet Autonomous Region, have geared up digital transformation and taken advantage of the growing metaverse economy, as part of efforts to inject new vigor into local tourism and ease the fallout created by the epidemic.
Hong Kong Airport reports 254.1% surge in passenger numbers
>> Hong Kong International Airport handled 295,000 passengers in June 2022, a surge of 254.1% on June 2021 despite passenger volume remaining significantly below pre-pandemic levels. Over the first six months of the year, HKIA handled 842,000 passengers, an increase of 121.7% compared to the same period last year. On a 12-month rolling basis, the airport handled 1.81 million passengers, a growth of 99.1% year-on-year.
The Fullerton Ocean Park Hotel Hong Kong officially opens its doors
>> The Fullerton Hotels and Resorts announced the Early Stage Soft Opening of The Fullerton Ocean Park Hotel Hong Kong today. Nestled in the southside of Hong Kong Island with breathtaking views of the South China Sea, the 425-room hotel marks the brand's debut in Hong Kong and its first resort worldwide.
Segway-Ninebot rolls into red-hot e-scooter market
>> Segway-Ninebot, a Chinese company known for its self-balancing scooters, will push to expand its presence in the global short-distance transportation industry after its products and services have now become available in more than 100 countries and regions. Segway-Ninebot's international ambitions come as a growing number of workers around the world are gravitating towards micro-mobility vehicles such as bicycles, electric mopeds and electric kickscooters.
Vacation destination Beihai strives to answer requests of stranded tourists due to sudden COVID flare-up
>> The government of Beihai, Southwest China's Guangxi Zhuang Autonomous Region, one of the most popular summer vacation destinations in China, is striving to answer the requests of more than 2,000 tourists, who were stranded there due to a sudden COVID-19 flare-up. Beihai government is arranging accommodation for those who could not get a hotel room, and trapped tourists are also waiting in hotels for further arrangements.
Taiwan Tourism Bureau to propose lifting the ban on tours
>> Taiwan Tourism Bureau is to soon propose lifting a ban on inbound and outbound tours as it seeks to resume normal life amid the COVID-19 pandemic, Minister of Transportation and Communications Wang Kwo-tsai said yesterday. Asked whether the border could be reopened next month, Wang said on the sidelines of a tourism forum that he has asked the Tourism Bureau to study how the ban on inbound and outbound tours imposed in March 2020 should be lifted and to submit a proposal.