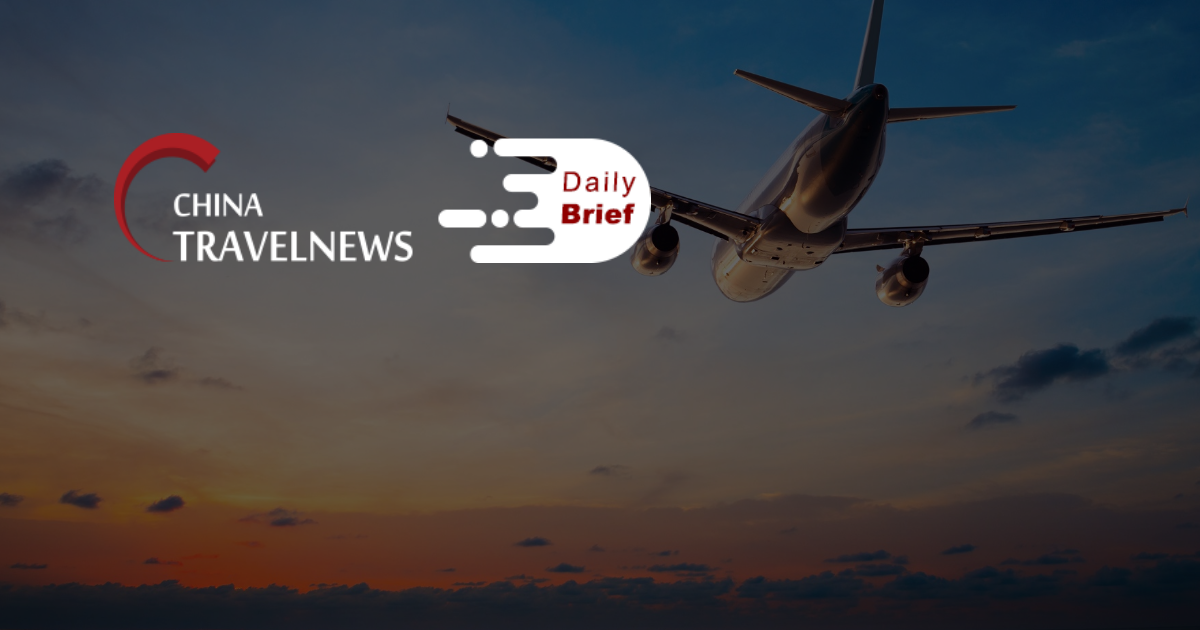 Ministry of Culture and Tourism allows resumption of train tourist tours
>> The Ministry of Culture and Tourism on Thursday allowed the resumption of train tourist tours to boost cross-provincial travel. However, it said that relevant tour operators must be subject to the cross-provincial COVID-19 circuit breaker mechanism.
Travel industry cautiously optimistic
>> Insiders are holding cautious but positive attitudes toward the peak summer tourism market as the central government takes more precise COVID-19 prevention measures to help the industry recover.
China poised for tourism jobs bonanza
>> The World Travel & Tourism Council (WTTC) has revealed the travel and tourism sector in China is expected to create more than 30 million jobs over the next decade, representing a quarter of all new jobs globally. The forecast from WTTC's latest Economic Impact Report (EIR) shows the sector will reach more than 107 million employed within the sector by 2032.
Shanghai faces 'relatively high' risk of further COVID community spread
>> China's commercial hub Shanghai faces a "relatively high" risk of further community transmission of COVID-19, Lei Zhenglong, an official at the National Health Commission, said on Friday.
Beijing city walks back plan to tighten Covid vaccine requirements — after just one day
>> China's first large-scale attempt to require Covid vaccinations appears to have ended before it began. On Wednesday, the capital city of Beijing announced that starting Monday, most people would need to be vaccinated before entering social gathering spots like gyms. On Thursday, the city removed mention of the mandate, according to the state-run local newspaper, Beijing Daily.
China COVID monitoring app cuts travel history scrutiny
>> China's national authorities are reducing scrutiny of citizens' travel history for COVID-19 monitoring, requiring that a mandatory mobile app shows the previous seven days of travel, down from 14, an adjustment likely to boost domestic tourism.
No quarantine-free travel in the short-term, Hong Kong's new health chief says
>> Hong Kong will not axe Covid-19 hotel quarantine for inbound travelers in the short-term, the city's new health chief has told Oriental Daily, despite halting the flight ban mechanism on Thursday.
Hong Kong's hotel quarantine system buckles under China demand
>> Hong Kong's move to halt flight bans removed one of the biggest headaches for travelers. Yet residents who want to go abroad still face another hurdle: Finding a hotel quarantine room for their return. The city's 24,000 designated hotel quarantine rooms for August until the end of October are struggling to meet demand, as recent decisions to slash isolation to seven days and reopen the border to non-residents prompted a surge of travelers.
Hong Kong's nearly empty airport gets $18 billion expansion
>> Hong Kong opened its new, third runway at its airport on Friday morning, part of an HKD 141.5 billion (USD 18 billion) project that will increase its footprint by 50%, adding 650 hectares (1,606 acres), equivalent to the size of Gibraltar. Also under construction is a HKD 20 billion entertainment, retail and commercial complex being built by local conglomerate New World Development that will be larger than New York's Grand Central Terminal.
Air China boss takes over as head of China's aviation regulator
>> Song Zhiyong, a former pilot, has replaced Feng Zhenglin as director of the Civil Aviation Administration of China, according to an announcement on the agency's official website today. The move means that Song will leave his position as chairman of Air China, the country's flag carrier and largest airline. It will also prompt further personnel changes at the Beijing-based company, and possibly a wider reshuffle in the civil aviation sector.