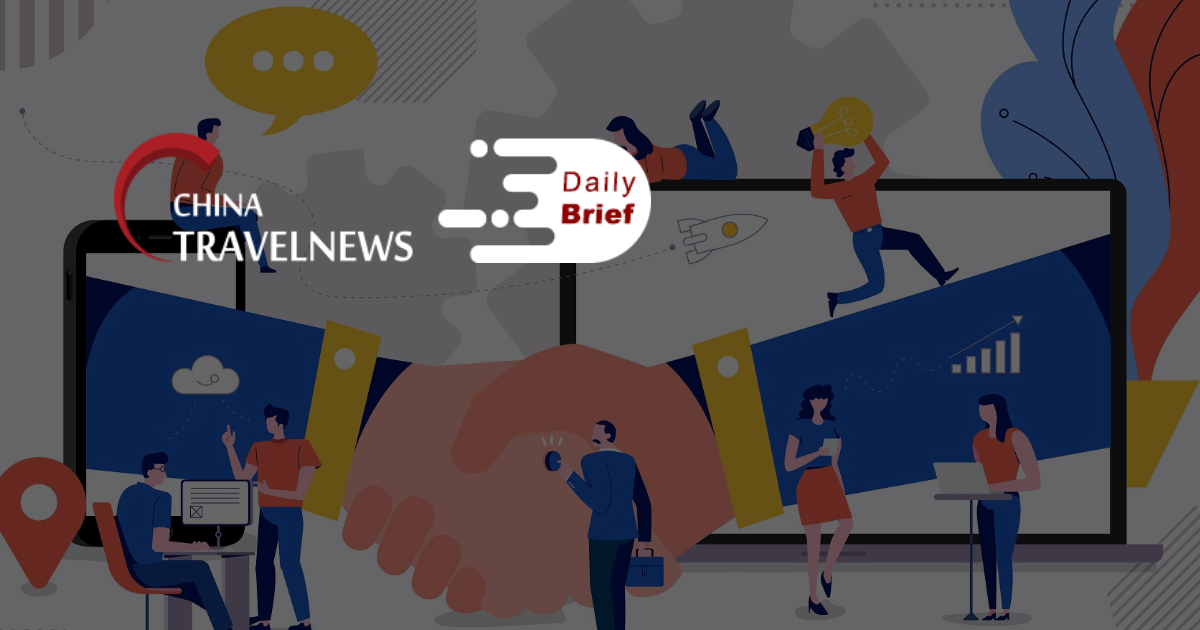 Huawei tests Petal Travel ride-hailing app
>> Chinese technology giant Huawei initiated testing for the "Petal Travel" ride-hailing app on July 4. This digital platform brings together high-quality taxi providers in China to provide travel services for users.
Trip.com Group works with Tiqets to expand culture & leisure experiences offering
>> A new strategic partnership between Trip.com Group and Tiqets, a leading online booking platform for cultural and leisure experiences, will provide Trip.com and Ctrip users with access to the best experiences at over 4,000 museums & attractions around the world.
Lotte Duty Free partners with Klook as outbound travel demand soars
>> Lotte Duty Free has struck a cooperation agreement with travel and leisure online platform Klook to provide benefits for Koreans traveling overseas. The agreement comes amid a sharp rise in demand for outbound travel. According to statistics released recently by the Korea Tourism Organization, 316,000 Koreans traveled abroad in May, an increase of about 320% compared to the same month last year. In June, Lotte Duty Free's domestic sales (from Korean customers) increased by around 260% year-on-year.
Beijing city mandates COVID vaccinations, relaxes curbs on domestic travelers
>> China's capital on Wednesday mandated COVID-19 vaccinations for most people to enter crowded venues such as libraries, cinemas and gyms, the first such move by Beijing which it coupled with a slight easing of domestic travel curbs.
Shanghai spike, subvariant's spread test China's Covid policy
>> China's Covid Zero strategy is being tested anew after a jump in infections across Shanghai raised the specter of another lockdown, while a highly infectious subvariant started spreading in the country for the first time.
China opens up air travel after 2-year Covid ban, flight services to India still in limbo
>> China has started permitting international flights after a two-year ban due to the COVID-19 pandemic, but there is no word yet on the resumption of air services to India, even after Beijing lifted a visa ban for Indian professionals and their families last month. There have been no regular routes between China and India since November 2020 and no flights have been notified yet between the two countries.
Chinese invest billions in Nepal's tourism industry
>> Coronavirus pandemic devastated Nepal's hotel and tourism sector, but Chinese investors seem more attracted to this sector than others. Aiming at the Chinese travelers to Nepal, Chinese businessmen have invested in more than 400 hotels and restaurants in tourist hubs including Kathmandu, Lalitpur, Bhaktapur, Kaski, and Chitwan.
Optimism takes over China's travel retail industry with pandemic fears slowly easing
>> With the fears of the pandemic slowly easing, an air of optimism has taken over the travel retail industry in China. In fact, even though many global markets were suffering from the pandemic, the Chinese market remained resilient. According to the "Chinese Travel Shoppers 2022 Whitepaper" jointly published by iClick and EY, four key types of domestic travelers really stand out in the Chinese retail scene.
China travel demand rebounds as COVID-19 curbs ease
>> The vitality of China's travel market is spurred by recent favorable policies and summer travel demand, sending a signal that the economy is gradually improving. Data from Ly.com shows that ticket sales for domestic tourist attractions rose 44%in the first half of June from the second half of May.
Hotels set for recovery in Asia-Pacific as borders reopen
>> Hotels are gearing up for a recovery in Asia's travel industry as countries begin to roll back Covid-19 restrictions, with companies and even government agencies ramping up marketing campaigns. However, with China's borders still closed, a full recovery in the Asia-Pacific tourism industry remains a distant prospect, with China accounting for more than 40% of all tourists in the region historically, according to an analyst at real estate firm JLL.