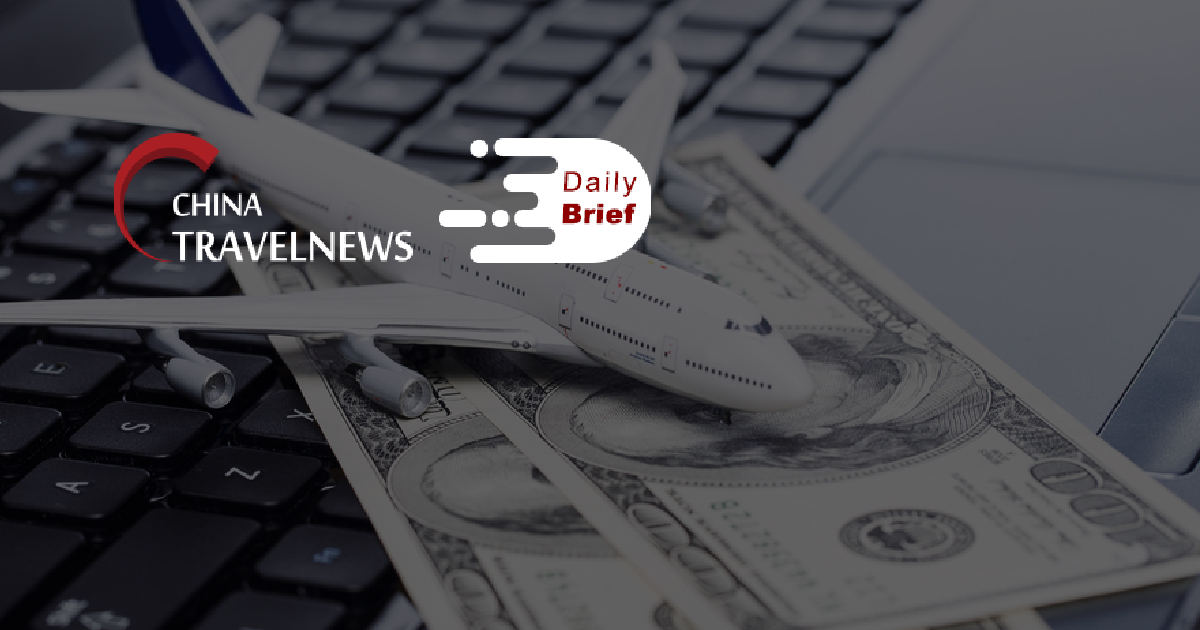 Universal Beijing Resort to reopen at 75% capacity on June 15 as Chinese capital greenlights return of tourism
>> Universal Beijing Resort will reopen at 75% capacity on June 15, along with other scenic spots in the capital city that are resuming normal operation, as Beijing has tamed a recent resurgence of coronavirus. All tourists entering the resort need to provide negative nucleic acid tests done within 72 hours, the resort said on its official WeChat account on Tuesday.
Shanghai witnesses growing flights of passengers, as airlines speed up services restoration
>> China Southern Airlines said on Tuesday that it has restarted a flight route from Shanghai to Shenyang, Northeast China's Liaoning Province on Monday, which is the carrier's first passenger flight departing Shanghai since the city ended the lockdown on June 1. The airline said it will gradually resume passenger flights to and from Shanghai.
China's total business travel spending expected to exceed $400 billion in 2024
>> A white paper released by Trip.com Group's corporate travel arm, Trip.Biz, shows that 16.3% more companies in China worked with a TMC in 2021 compared to 2020, this figure rising by 24.6% in first-tier cities in China such as Beijing, Shanghai and Guangzhou. China's business travel market is expected to recover and surpass pre-pandemic levels by 2024, with total business travel spending exceeding USD 400 billion.
Chinese regulators to reinstate Didi's Apps
>> Chinese regulators are concluding their probes into ride-hailing platform Didi. As a result, its apps will now be allowed to be listed on domestic app stores and allow new registrants. But the company is expected to face financial penalties while offering the government a 1% stake and direct government involvement in corporate decision-making.
China tourism perks up over Dragon Boat Festival
>> Homestay and camping gained popularity during this year's Dragon Boat Festival, with related online searches jumping 24% and 54%, respectively, from a month earlier, according to figures from Tongcheng Travel.
Macau eyes 40k daily visitors as Guangdong test rule eased
>> Macau's inbound visitor volume is expected to rise following the latest easing of the Covid-19 test validity rules for people coming from Guangdong province, said the director of the Macao Government Tourism Office (MGTO), Maria Helena de Senna Fernandes. She said she hoped the number of tourists could increase to nearly 40,000 a day.
China's holiday spending shows slow consumer rebound underway
>> Spending data from the three-day holiday weekend to celebrate the Dragon Boat Festival showed a slump in domestic tourism revenue of 12.2% from a year ago -- a much narrower drop than the 43% plunge recorded a month ago over the national Labor Day holiday.
Hong Kong Palace Museum to open on July 2
>> The West Kowloon Cultural District Authority on Tuesday revealed the newly built Hong Kong Palace Museum would open on July 2 as a key part of celebrations to commemorate the 25th anniversary of the city's return to Chinese rule. Visitors to the city's art hub in West Kowloon could pay anywhere from HK$50 to HK$120 (USD 6 to USD 15) for an entry ticket.