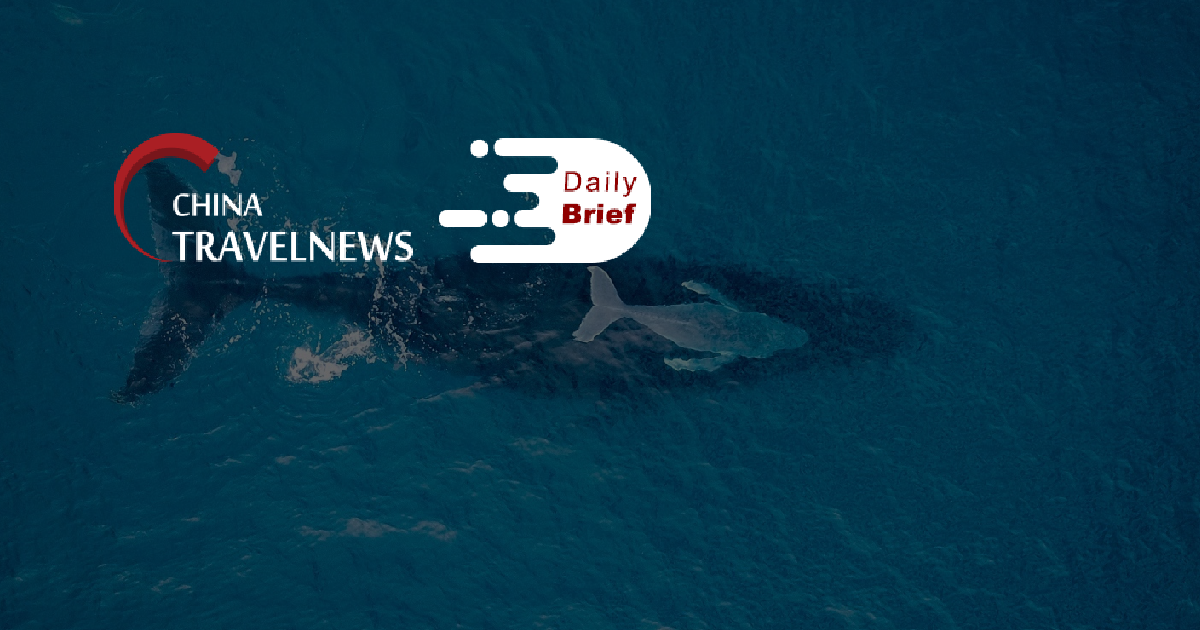 Early report into China Eastern jet crash unlikely to offer many answers
>> Beijing is expected to submit an early investigation report on Wednesday into last month's China Eastern Airlines crash, when flight MU5735 descended sharply and slammed into a southern Chinese hillside – killing all 132 on board. But the report to the International Civil Aviation Organization (ICAO) – a United Nations body – is likely to only contain basic facts garnered by investigators, according to air accident specialists.
Beijing's 'stay put' policy for holidays may curtail travel activities
>> The Beijing municipal government said on Monday that it will encourage local residents to avoid travel and stay put during the upcoming holidays. Industry watchers worry that the stay put policy could further hurt travel industry, but it may support other leisure activities such as camping. China's travel platform Qunar.com said that hotel rates in some cities hit five-year lows for the coming holiday.
Sands China cuts as tourism dips, local jobs ok
>> Macau casino operator Sands China has been reducing operating expenses in response to the dip in Macau tourism linked to Covid-19 outbreaks in the firm's main source market, mainland China, said the company's president, Wilfred Wong Ying Wai. Sands China had reduced the size of the non-resident workforce since the onset of the pandemic, but had kept local ID holders employed.
Chinese travel restrictions crush March air traffic
>> China's war on coronavirus continues to hammer the country's three largest carriers, causing domestic traffic in March to plunge sharply. In traffic results for March, the 'Big Three' - comprising Air China, China Eastern Airlines, and China Southern Airlines - saw passenger numbers plunge to its lowest levels since the early days of the pandemic.
HK Express launches new air + ferry pass for GBA travelers
>> HK Express introduced its new "HK Express Air + Ferry Pass", enabling passengers can travel from Shenzhen Shekou to HK Express destinations starting with Singapore, Kaohsiung and Tokyo. The Air + Ferry Pass holders can check their baggage through to their final destination with HK Express.
Island Shangri-La Hong Kong appoints new general manager
>> Island Shangri-La Hong Kong appointed Mr. Christopher Chia as General Manager of the hotel with immediate effect. A seasoned hotelier with a career spanning over 30 years with the Shangri-La Group, Mr. Chia possesses extensive managerial experience overseeing flagship properties, including Shangri-La Hotel, Singapore; Edsa Shangri-La Hotel, Manila and Shangri-La Hotel, Beijing, and developing new projects under the Group's portfolio across the North China region.
Tuniu again receives Minimum Bid Price warning from Nasdaq
>> Online leisure travel firm Tuniu reported that it has received written notification from Nasdaq Stock Market dated April 13, 2022, indicating that for the last 30 consecutive business days, the company's ADS closing bid price for was below the minimum bid price of USD 1.00 per share requirement set forth in Nasdaq Listing Rule 5450(a)(1). This is not the first time Tuniu received such notice. The company received its first listing compliance warning from Nasdaq two years ago.